Still Looking Higher - Market Analysis for Jan 3rd, 2022
Once we topped in wave [3] on the 5-minute the market has certainly taken its sweet time during this wave [4]. But, we are still well over support, so nothing has changed in my overall expectations, as outlined over the weekend.
So, I can keep this update quite simple. As long as we continue to hold support, I am looking for a small 5 wave rally back towards the highs to complete wave i of [5] of [iii], as shown on the 5-minute chart. Thereafter, I expect a wave ii pullback, to be followed by a rally to new highs, which should be targeting at least the 4860SPX region.
In the meantime, I want to remind you again that the higher we go, the greater the risk that the 7-10% pullback I expect in the larger degree wave [4] takes hold. Ideally, I still would like to see waves [iii], [iv] and [v] within wave v of 5 of [3] complete, as can be seen on the 60-minute chart, before we begin wave [4]. But, keep in mind that we now have approximately 300-350 points of downside risk, with maybe another 150 points of upside potential. And, the higher we go, clearly, the risks continue to rise.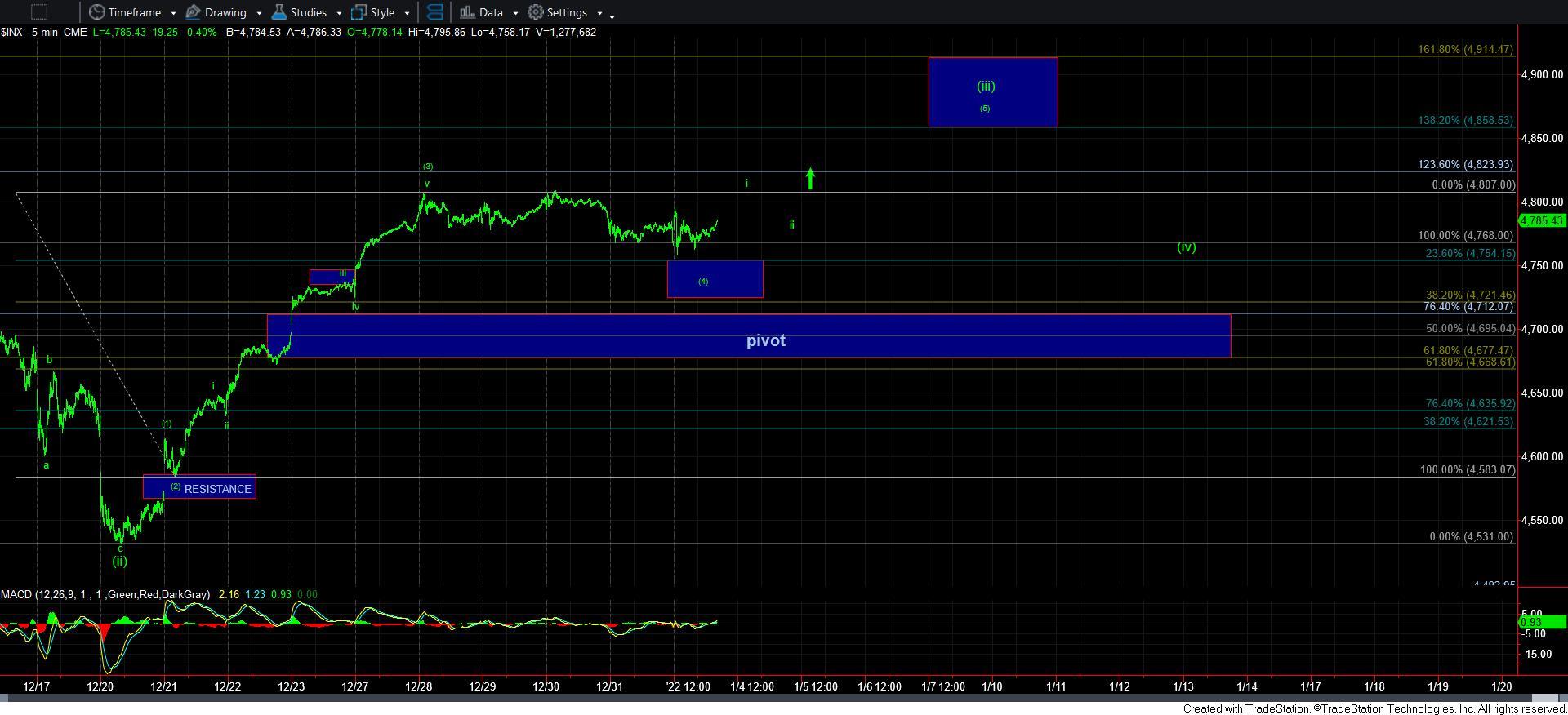 5minSPX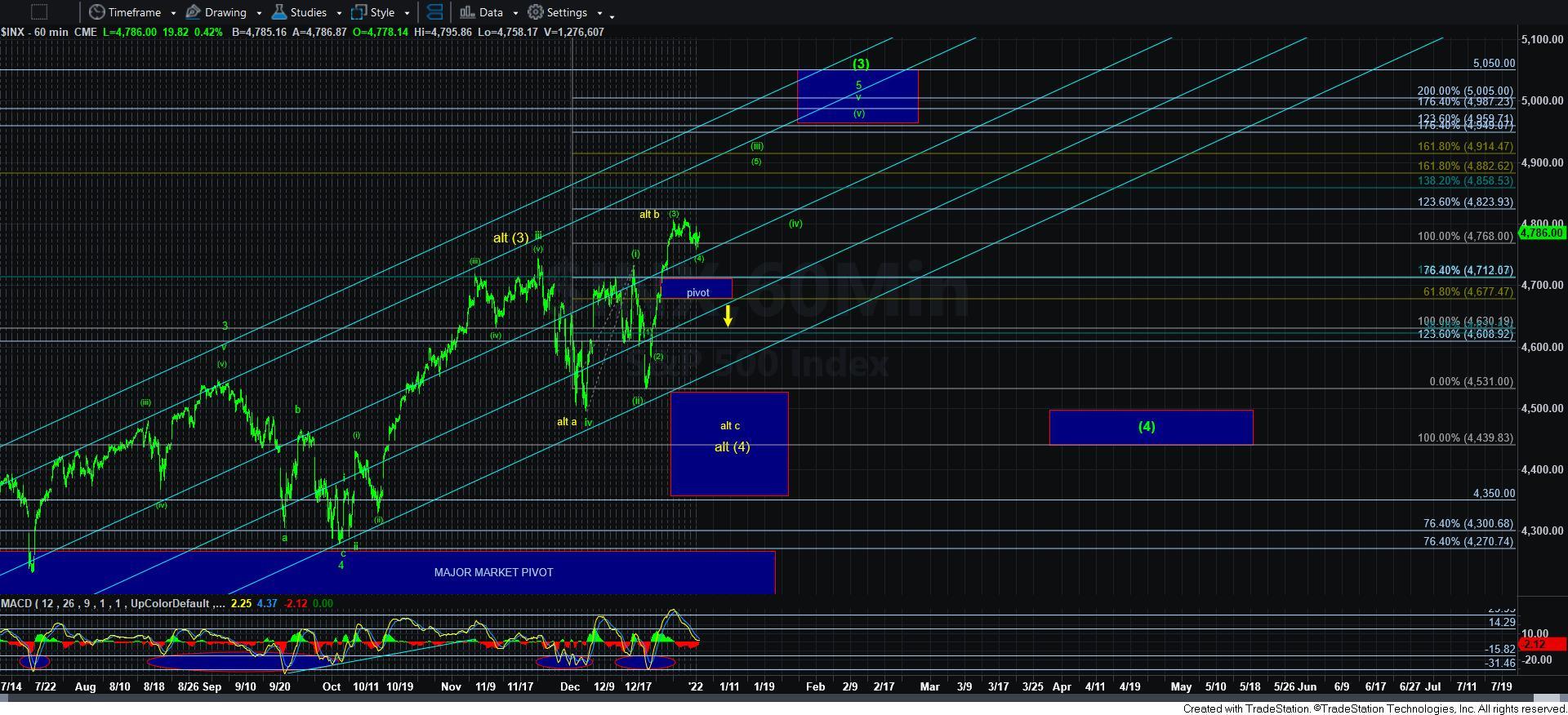 60minSPX