I hope you all have been enjoying your popcorn as the bulls and bears fight it out between 2700-2900SPX for control of this market in the near term and potentially long-term path.
With yesterday's low holding, we can count a micro 5-wave rally off that low in the futures. But, I am not going to say that is dispositive to the larger trend right now. But, it certainly is not bearish, especially for as long as the market holds over that 2700 support region.
For the bulls to truly gain the upper hand, they SHOULD hold over yesterday's low on all pullbacks right now, and begin a rally back up towards the 2890SPX region to complete wave i of [v] of [3], as presented in green on the 5-minute chart. In fact, if we fill in that i-ii structure presented in green on the 5-minute chart, then it points us to the 3170SPX region for wave [v] of [3].
But, as I have outlined many times before, allow the bulls and bears to fight it out before you join the winning team. So, should the bulls gain the upper hand with that structure, and then break out over 2900SPX, you can then join the winning team on their victory lap to the 3170SPX region next.
However, if the bears are able to make a comeback, and break down below 2700SPX, then we may have to switch gears and more strongly consider a trip back down to the 2060SPX region, as outlined in purple.
So, as the battle continues to range on in the BATTLEZONE, it really should not be too much longer until we see a victor emerge. My estimated expectation is that the victor will likely emerge by early next week.
Lastly, I will be doing a mid-week metals report, but it will come out much later tonight.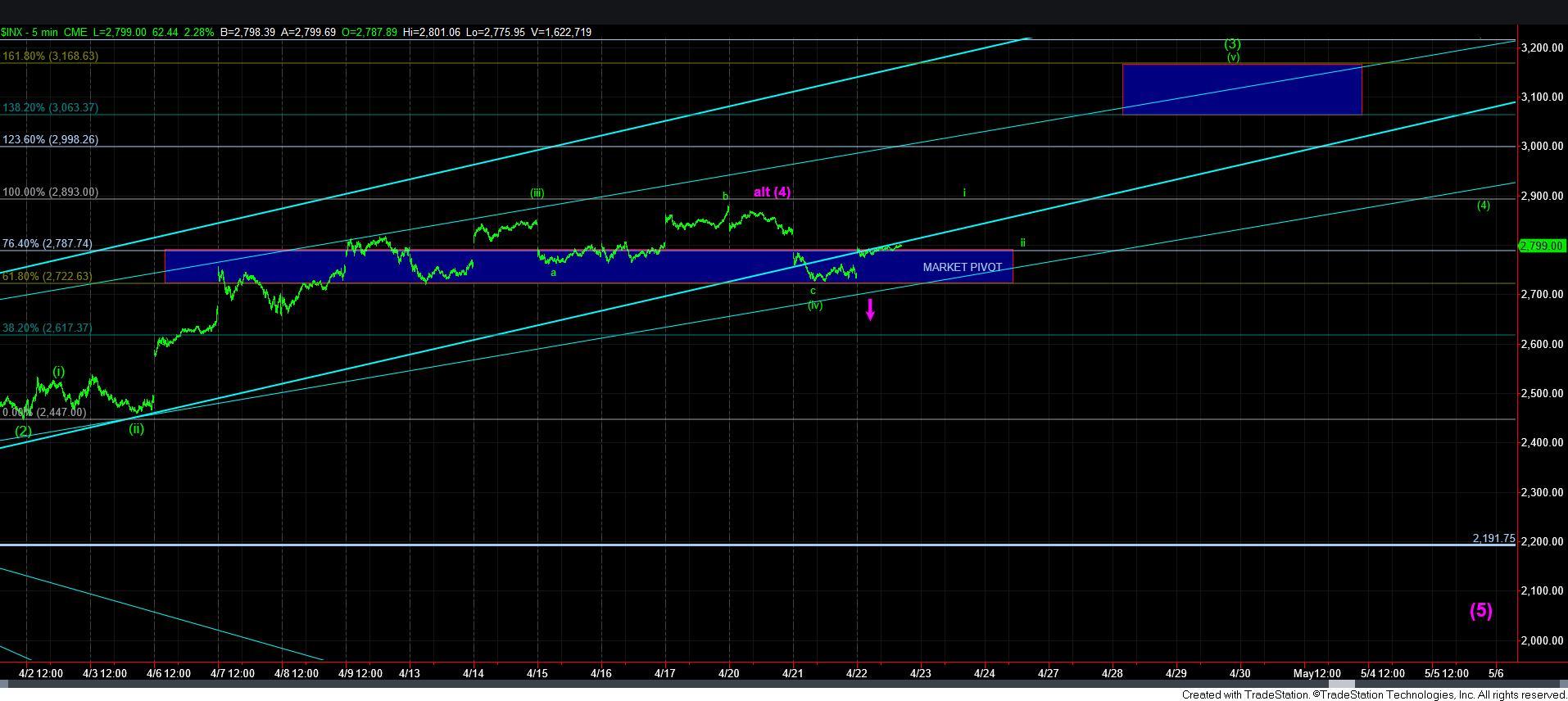 5minSPX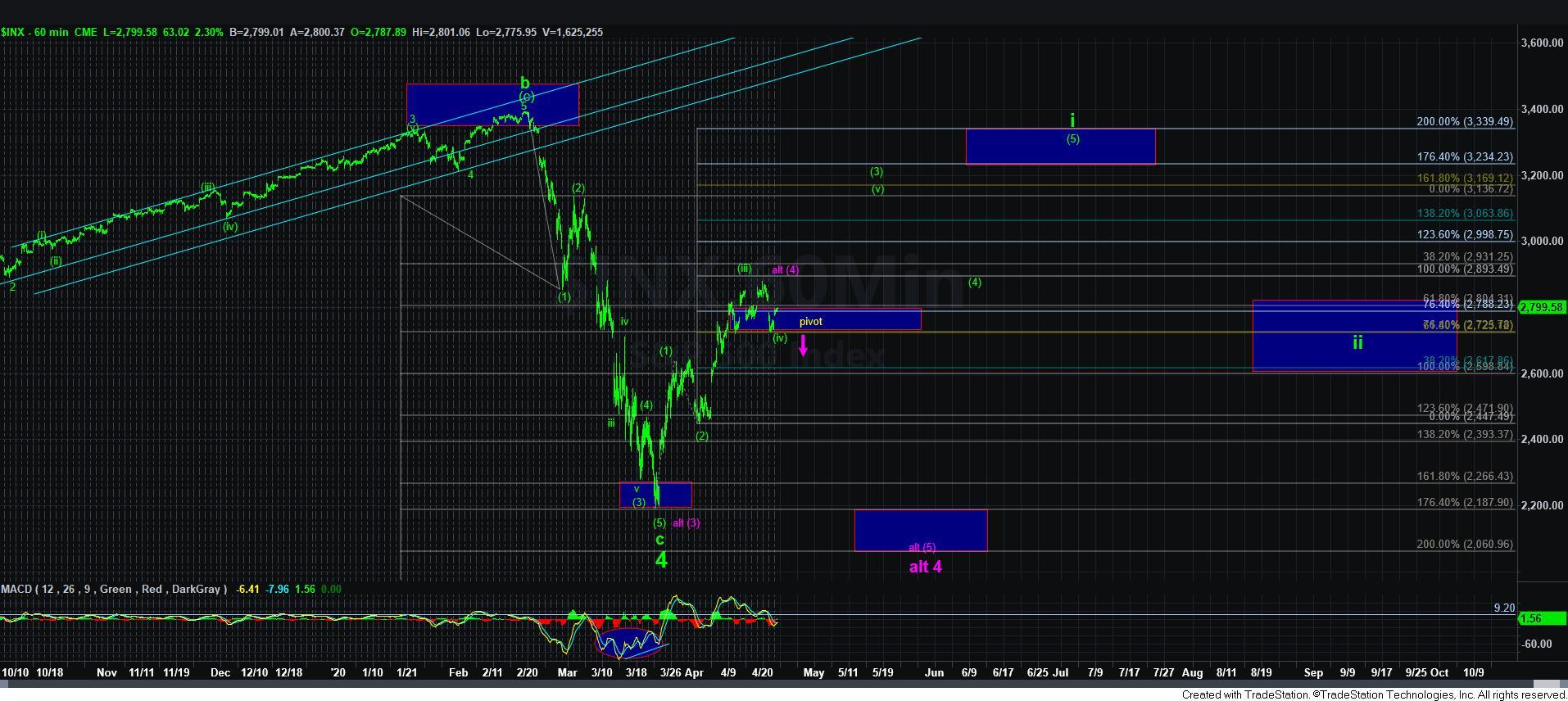 60minSPX