There is not a lot for me to update today, as the weekend analysis really outlined this region rather well. But, I am posting this early to provide you with the parameters of where we now stand.
The rally off today's low does count nicely as a 5-wave move. Moreover, downside of late has been very corrective looking, whereas rallies have been 5-wave structures. That is usually a bullish indication.
So, the most bullish potential count is now placed on the 5-minute chart. Ultimately, it means that as long as we hold over today's pullback low, we have a break out set up in place. But, please recognize that this is simply a "set up," and the market is going to have to break out through 2900SPX strongly, which will have me then targeting at least the 3060SPX region.
Yet, as I highlighted over the weekend, I still remain somewhat cautious for as long as we remain below 2900SPX. The market can continue to consolidate in this region as long as we remain below 2900SPX. So, at least in my humble opinion, the safest way to play any bullish potential right now would be to allow the market to break out if you want to play it to 3060SPX. Keep in mind that even if it does break out, wave (4) of i will likely bring us back towards this region, whereas wave ii will likely also bring us back to this region (the 60minute chart) and potentially even lower. So, there really is no need to take any big risk in here.
Lastly, until the market actually provides us with a bearish set up or breaks down below 2700, I do not have anything bearish to report at this time, other than noting we remain in the BATTLEZONE and below 2900SPX. But, should we see a strong break out over 2900, please do not retain any bearish bias until the market proves that to be the case.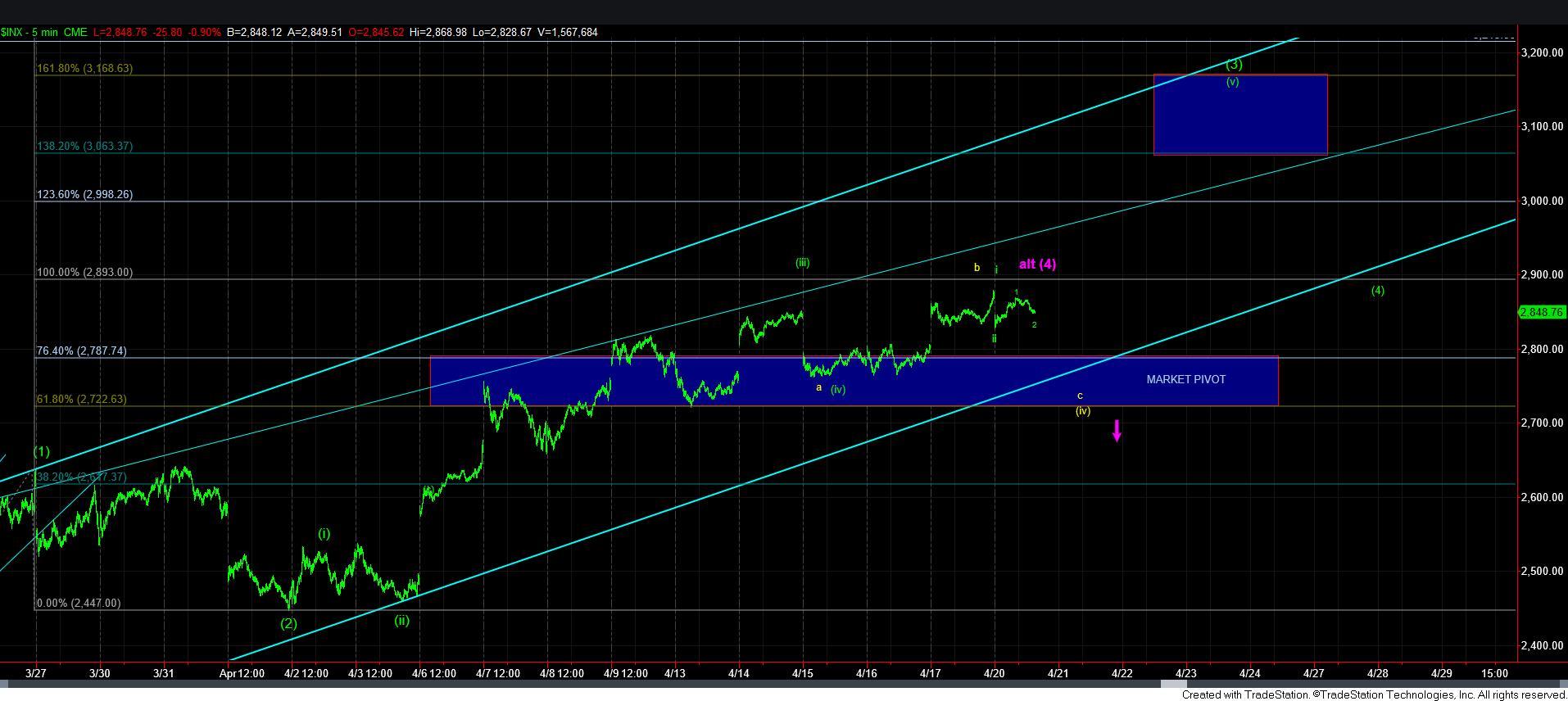 5minSPX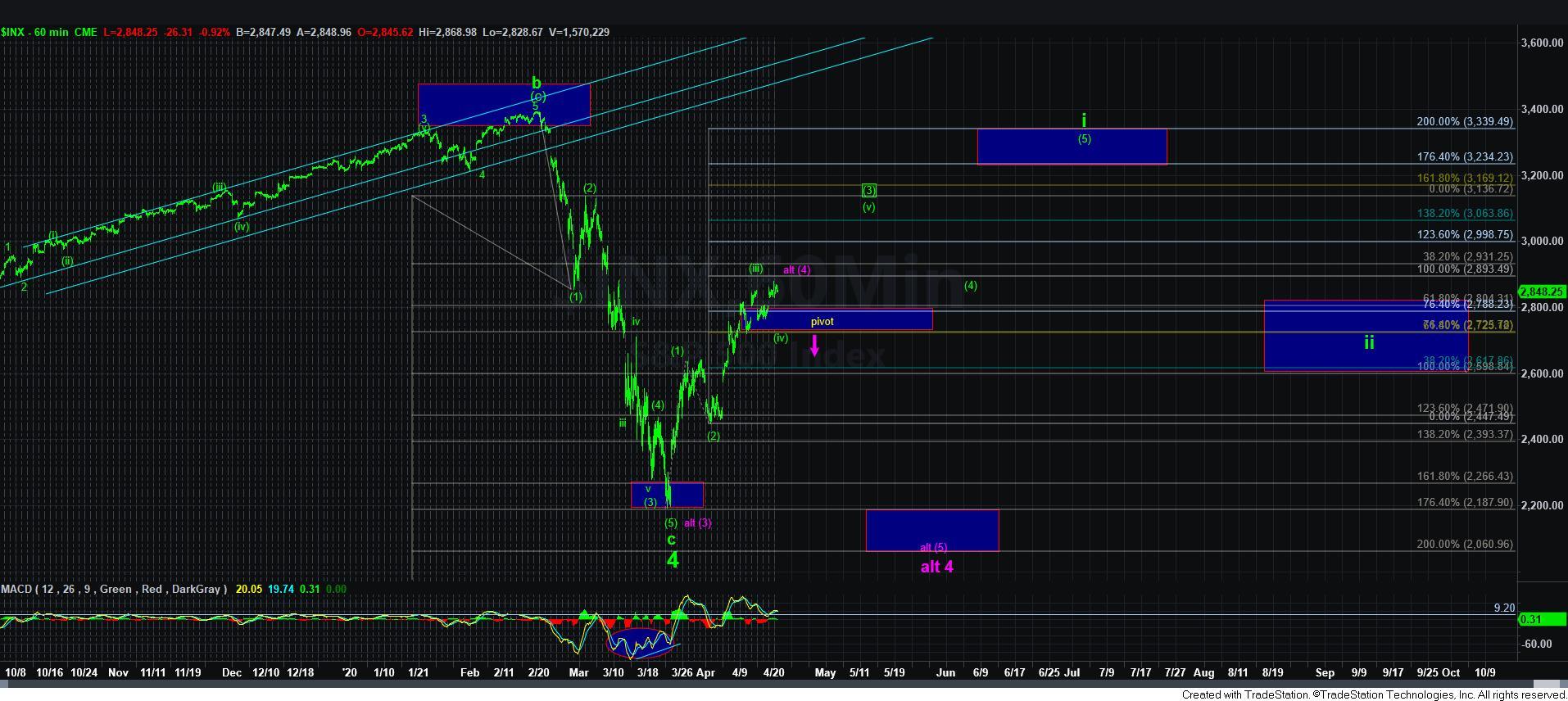 60minSPX