It seems the market has followed through on the smaller degree set up I was highlighting on Friday afternoon, as I was presenting in yellow. But, we are still well within our support region for wave iv. Therefore, this remains my primary count, with this just being a 5th wave in the c-wave of iv.
With that being said, this lower low does give a little more credence to the alternative blue count I have been highlighting. Again, this still remains an alternative for now. But, the lower low now gives us potential to count a leading diagonal to the downside for wave 1 of the blue c-wave. But, as you likely already know, I am not a big fan of diagonals as trading cues. And, I am clearly not a fan of one that would support an alternative count. Rather, this will have to prove itself for me to more strongly consider it.
So, to keep this really simple, I still would like to see a rally begin in the near term. My preference would be for such rally to take shape as a clear 5-wave structure for wave [i] of v of 1. Moreover, we need to break out over 4465SPX impulsively to suggest that wave iv is finally done.
However, if the next rally is clearly corrective, and then we break back down below the low we strike on this decline, then I may have to more strongly consider that blue count as my primary perspective. But, until that happens, I am still giving the bulls the benefit of the doubt for all the reasons I outlined over the weekend.
5minES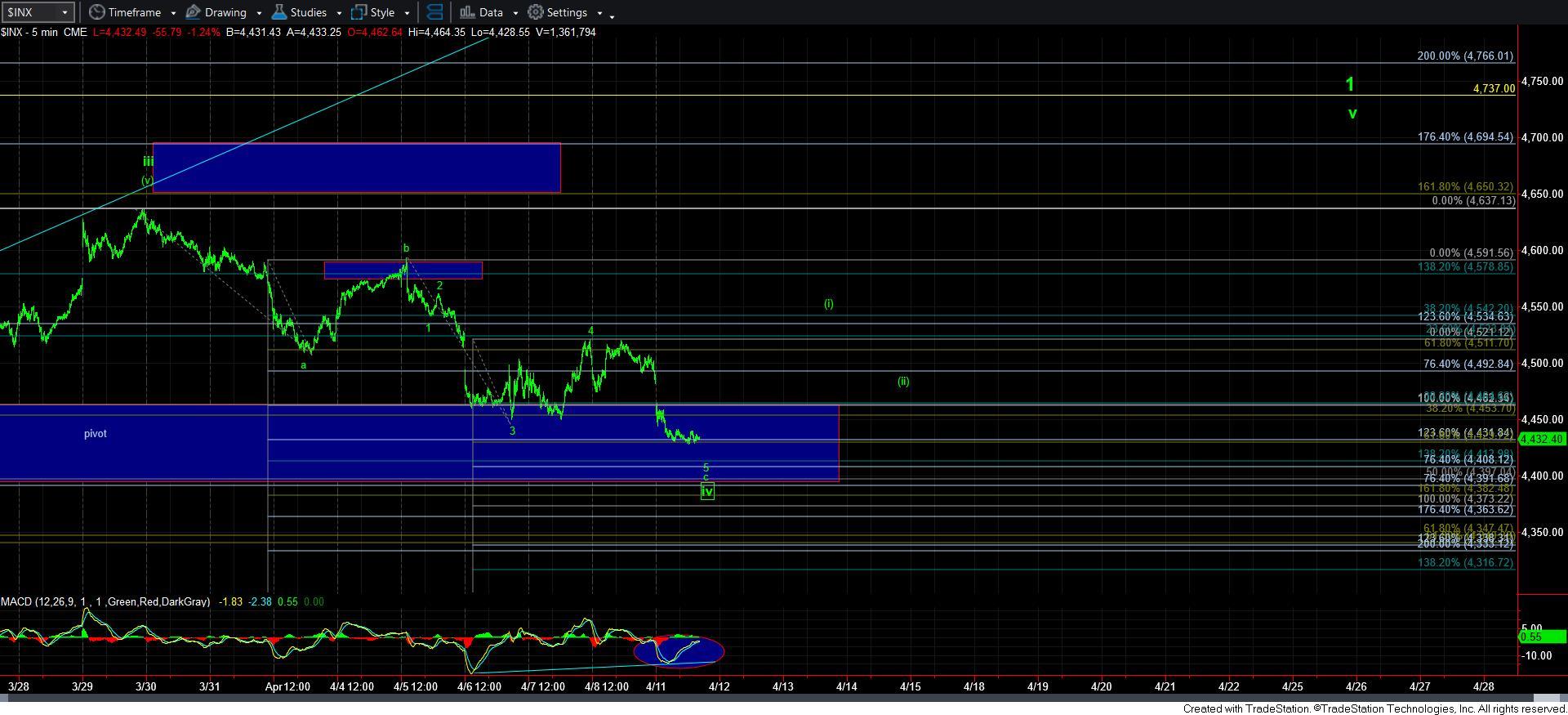 5minSPX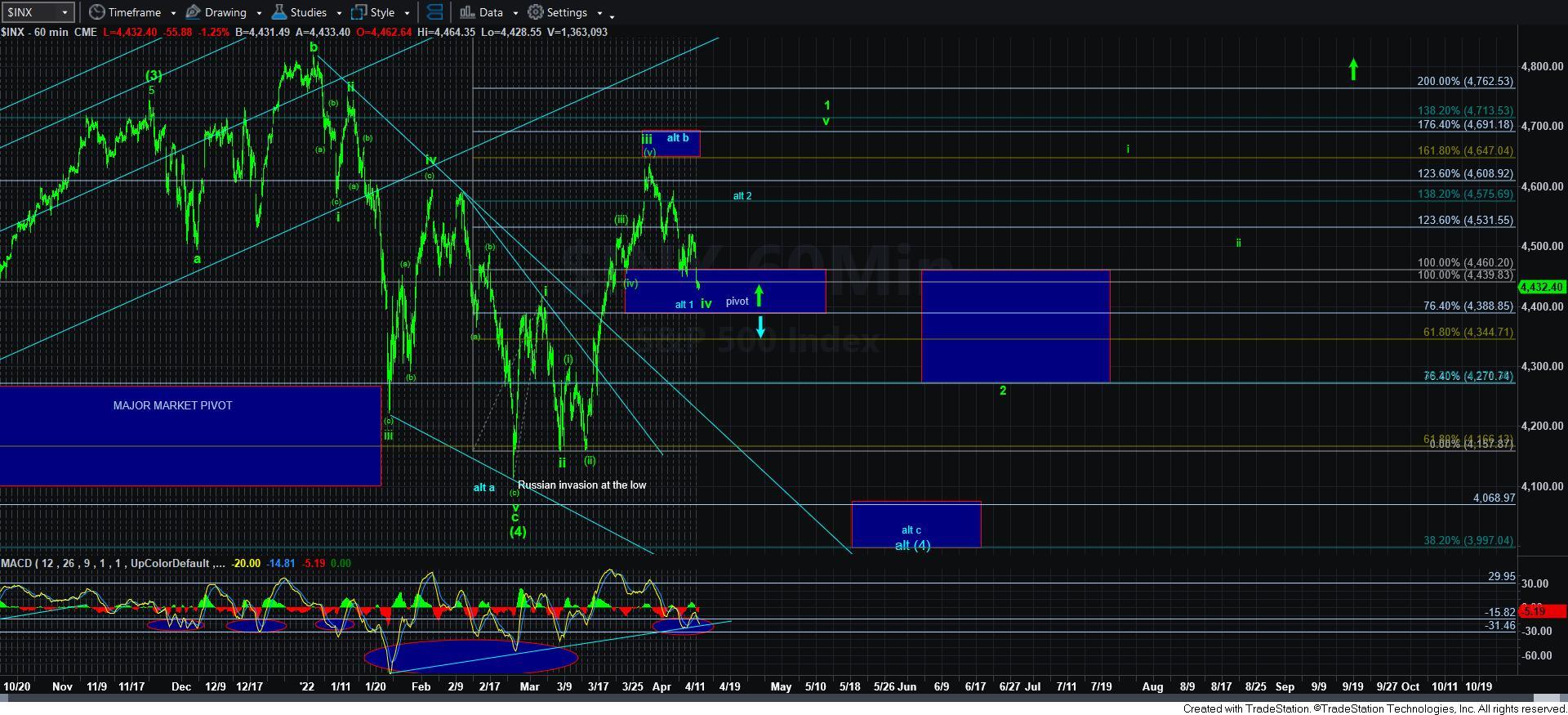 60minSPX