Still Hovering Over Micro Support
There is not much to really add this afternoon, as the market has really not moved much.
But, when I look at the micro structure, it can easily extend one more time in the a/2 towards the 4540-4560SPX region. In fact, the [c] wave does look like its "missing" a 5th wave higher high.
However, we have our parameters for the potential for one more push higher. And, that is based upon holding the upper end of the micro support in the 4470SPX region.
So, I am still waiting for a break down below 4470SPX, with follow through below 4455SPX to suggest the pullback we still want to see is in progress. And, if I have not already said it 100 times, I will remind you that the nature of the next pullback below 4455SPX will likely differentiate between the yellow and green counts.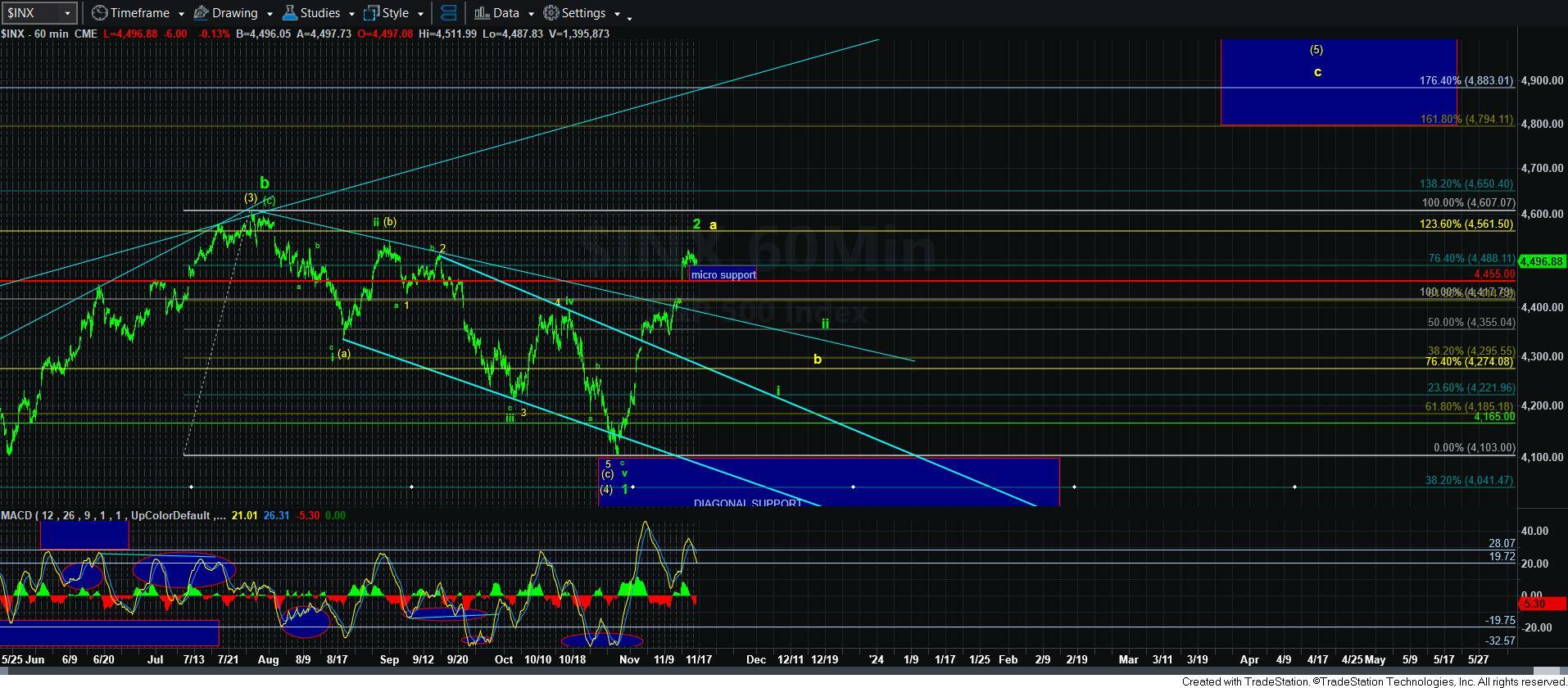 60minSPX