Still Hanging Near The Lows
Not much has really changed from yesterday, as the market has been consolidating near the lows overnight and today.
However, I would still like to see a rally off these lows. Whether that rally will be wave 1 of the green c-wave or whether the rally will be a wave 2 in red is yet to be determined. Remember, if we can see an impulsive rally off the low, then the green count may yet still be alive and kicking. But, if the rally is clearly corrective, then we have to prepare for a potential drop down to the 3450-3550SPX region for the 5th wave of the red c-wave of the larger degree wave [iv].
I also have a purple count on the chart, which would present a more accelerated red count. It would suggest that waves 1 and 2 are completing down in the current region within which we find ourselves. And, should we see a break down below 3900ES, then I would have to adopt that count as my primary, which would likely be pointing down in wave 3 towards the June lows. So, again, just to reiterate, you can consider the purple count as a more accelerated red count, which only takes hold if we break down below 3900ES.
But, I still do not trust this market. So, even if we do break down, I will be providing pivot regions to guide us along the way. As long as the market continues to respect those pivots on the way down, we can continue to focus on the lower targets I cited above. But, if we see the market break back over one of those pivots, then something else may be playing out within this whipsaw environment. But, I am getting way ahead of myself, as we are still hovering over support.
Another point I want to make is to address a question a number of you have posed to me regarding why I abandoned the 5-minute SPX chart. The reason is that the ES has more information due to the completed pattern into the 4175ES region, which is not seen on the SPX chart. So, I will be tracking the micro count a bit more on the ES chart.
For now, I am still looking for a rally to take hold as long as we remain over 3900ES. And, the nature of that rally will determine if it is a wave 2 in red, or wave 1 of the c-wave in the green count. But, should we see a break down below 3900ES sooner rather than later, we have the potential for a waterfall event pointing us to the June lows in wave 3 of this c-wave.
The market has given us VERY clear parameters right now. So, please plan accordingly.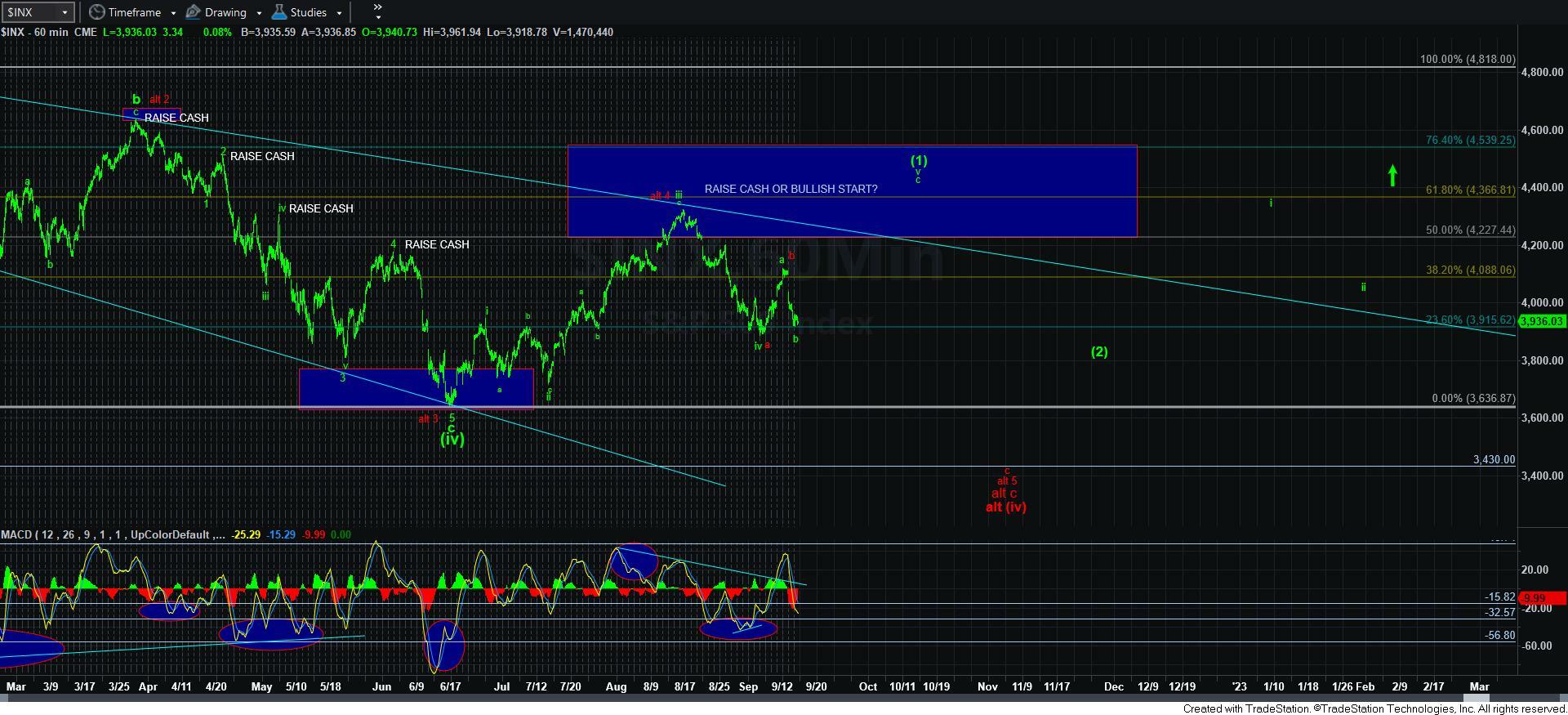 60minSPX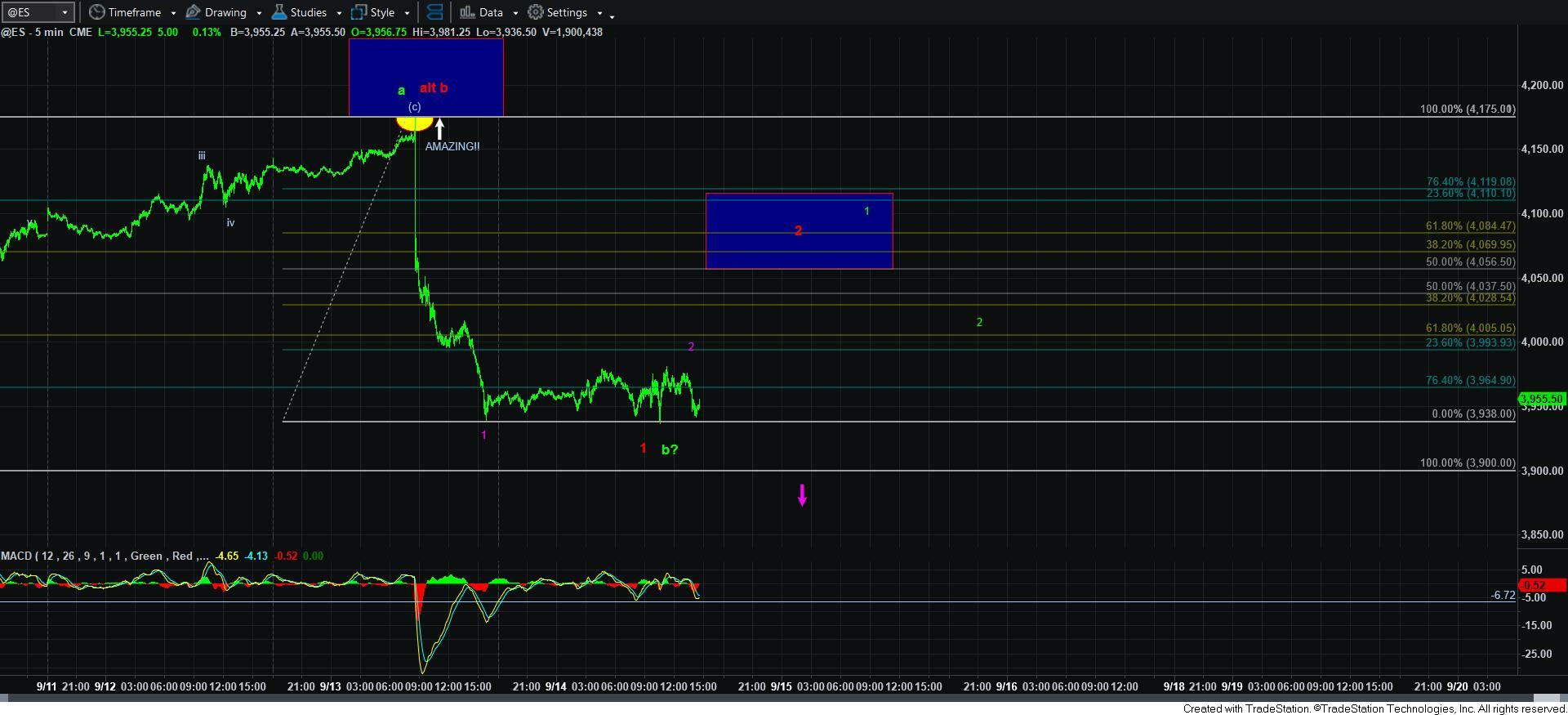 5minES