Still Consolidating - Market Analysis for May 9th, 2023
There really is not a lot more for me to say. As of now, I am not seeing anything that is strongly indicative of an impulsive move to the downside from last week's high. The action is looking quite corrective.
So, as long as we hold our support box on the 5-minute ES chart, I am reasonably looking higher in the blue count, which still points to 4300+..
If the market should break down below the support box, and then break below last week's low, then we move into the green count.
Have a good afternoon and evening.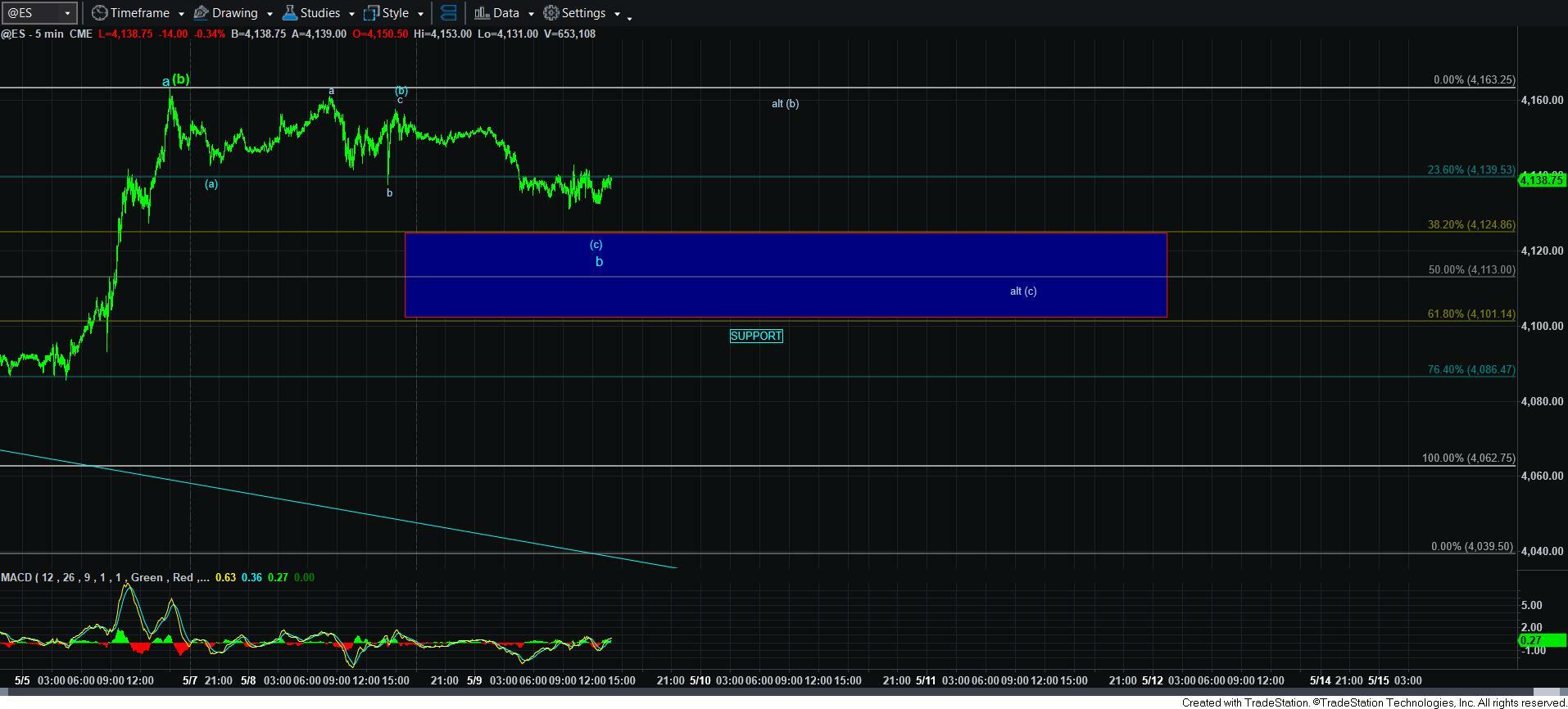 5minES
5minSPX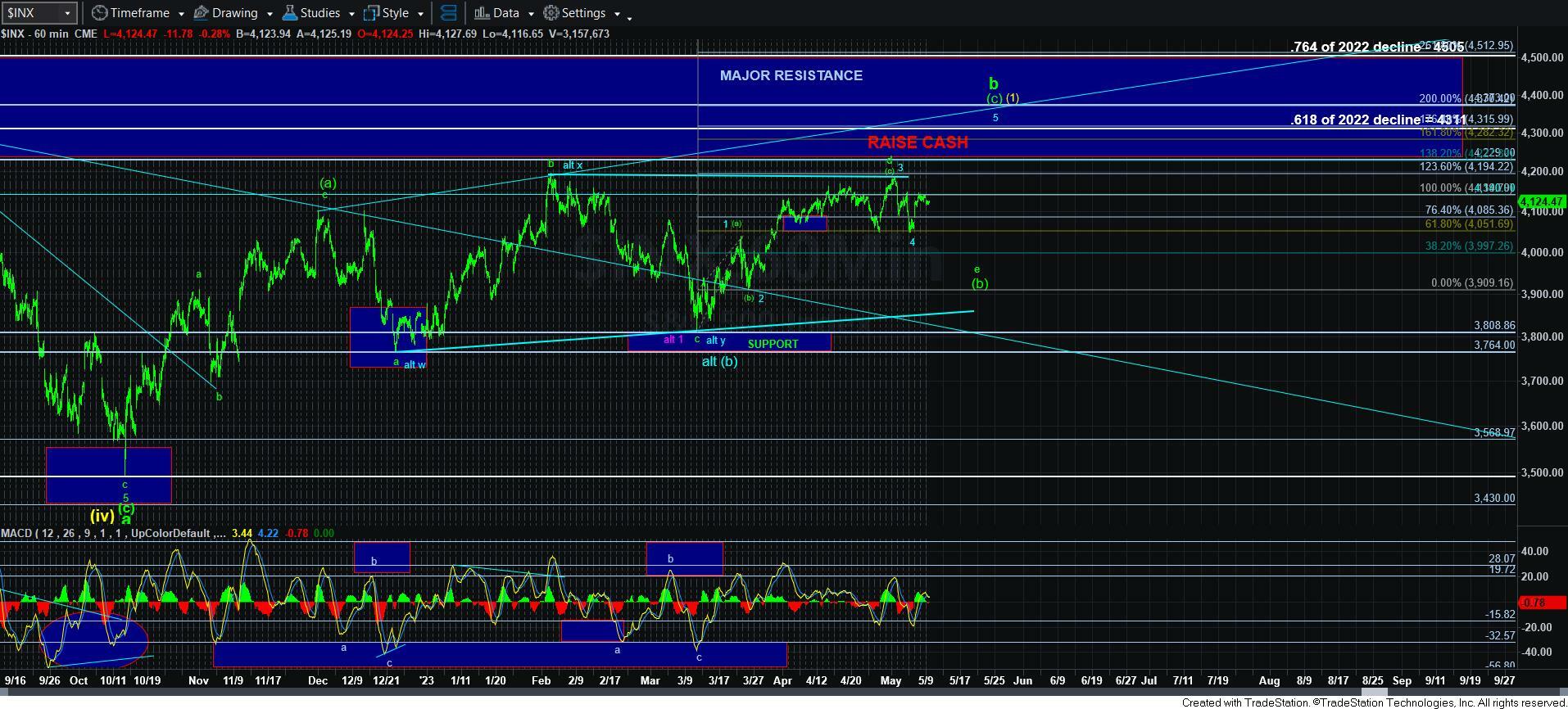 60minSPX