Still Bullish Above Support
While I can make an "argument" that we have a truncated top in place, I would suggest it is of low probability at this time. Rather, it still looks like the market is setting up to target the 2507SPX region.
With the consolidation we have seen the last few days resolving down this morning, it suggests that we have completed wave 4 at the lows this morning. From that low, I can count a micro 5 waves up, followed by what seems to be a sideways wave ii consolidation. This means that as long as today's low is held as support, we have a micro set up to target the 2507SPX potentially tomorrow.
Overall, my expectations remain the same. First, we must always remember we are in a bull market, which likely still has much higher to go. Our initial resistance currently is the 2507/10SPX region, and as long as we remain below that resistance, my primary expectation calls for a drop back down to the low 2400 region. However, as long as we remain over 2480SPX support, there is nothing to really speak of on the downside, as the market can continue to extend higher.
In order to fulfill our downside expectation, the market must turn down below resistance, the break the 2480SPX support region. If we are unable to turn down and break support, it leaves the market open to more bullish expectations which can point up to the 2540-50SPX region for complete a much more extended wave (3).
So, again, we have our guideposts, and overall expectations, so trade accordingly. But, again, please remember this is a bull market, and surprises usually come to the upside, especially if we remain over support.
5minSPX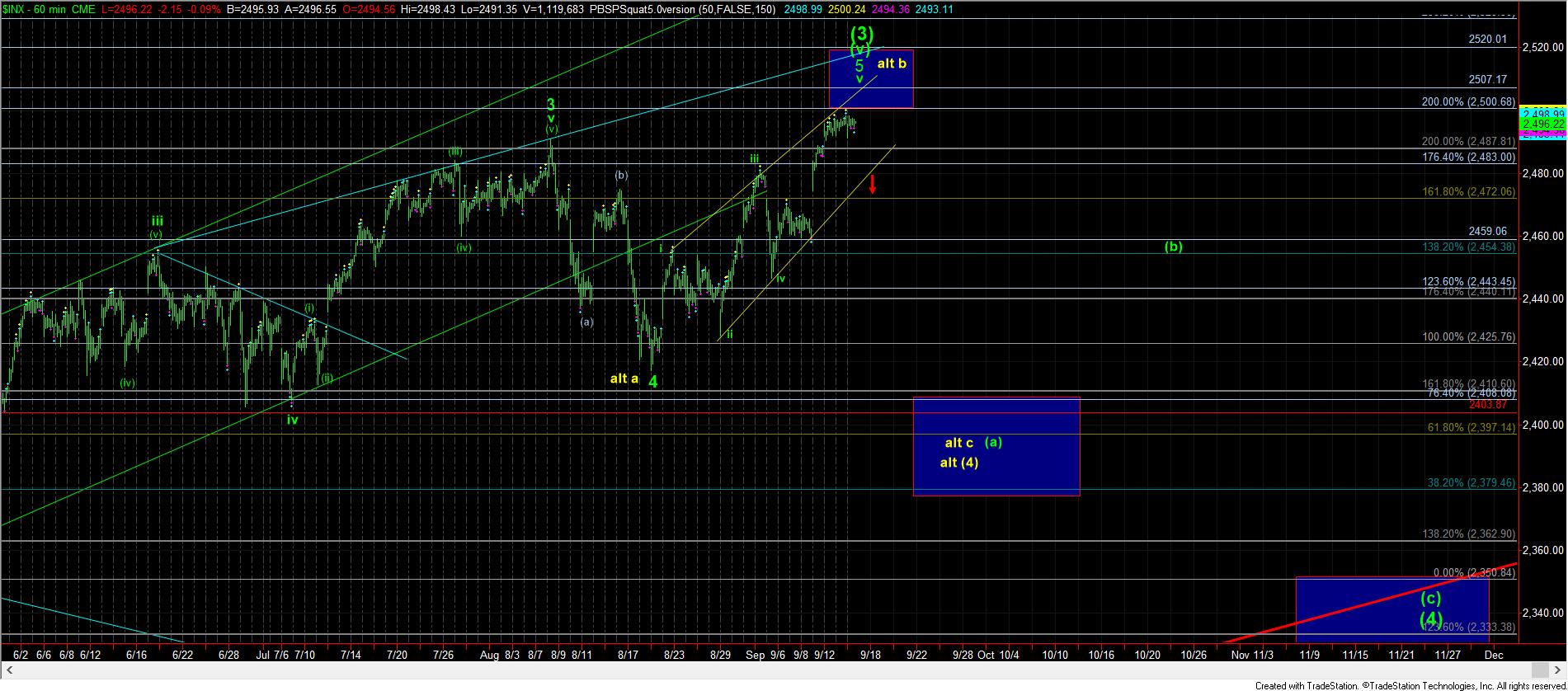 1-60minuteSPX