With the NQ surging today, it is certainly approaching the target box we have for the 5th wave rally we wanted to see before we can consider the market as having topped.
The question now is whether the IWM can also see a double top, or higher high. Based upon the micro set up, if we can see the IWM gap up and rally tomorrow, it can make a statement that it is within wave (iii) of its 5th wave. But even if it does, it is only pointing to a marginally higher high.
As far as the SPX is concerned, it, too, is on target to hit higher highs. As I noted last week, as long as the ES remains over the 2645ES level on all pullbacks from this point, we can still push higher towards the top of our target box on the daily chart.
So, despite the "bullish fatigue" you may be feeling, and wanting to finally see a larger degree pullback, please continue to remember that this is a long term bull market, and we need for the market to make it clear that the upside is done, at least for now, before we begin to look for those larger degree targets we have on our charts for wave (4).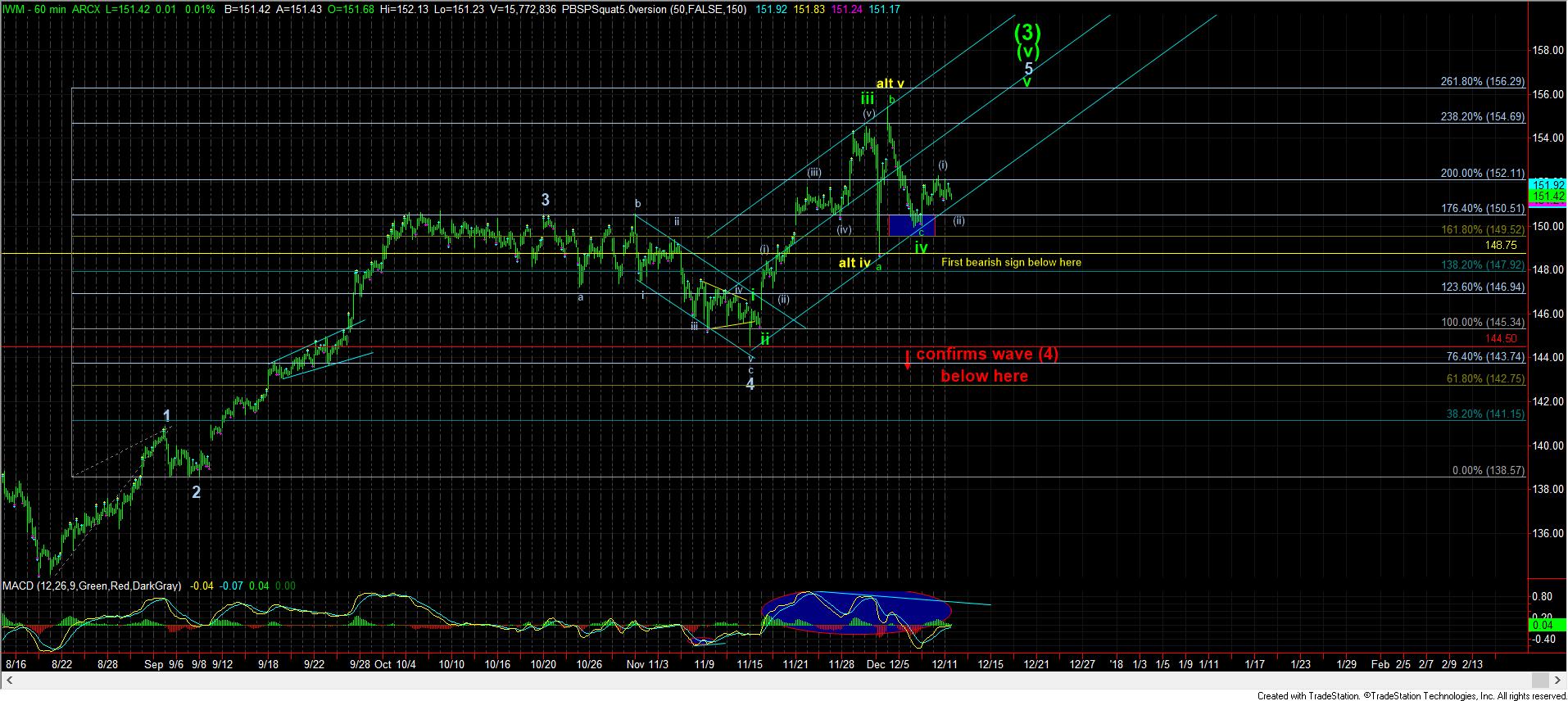 60minIWM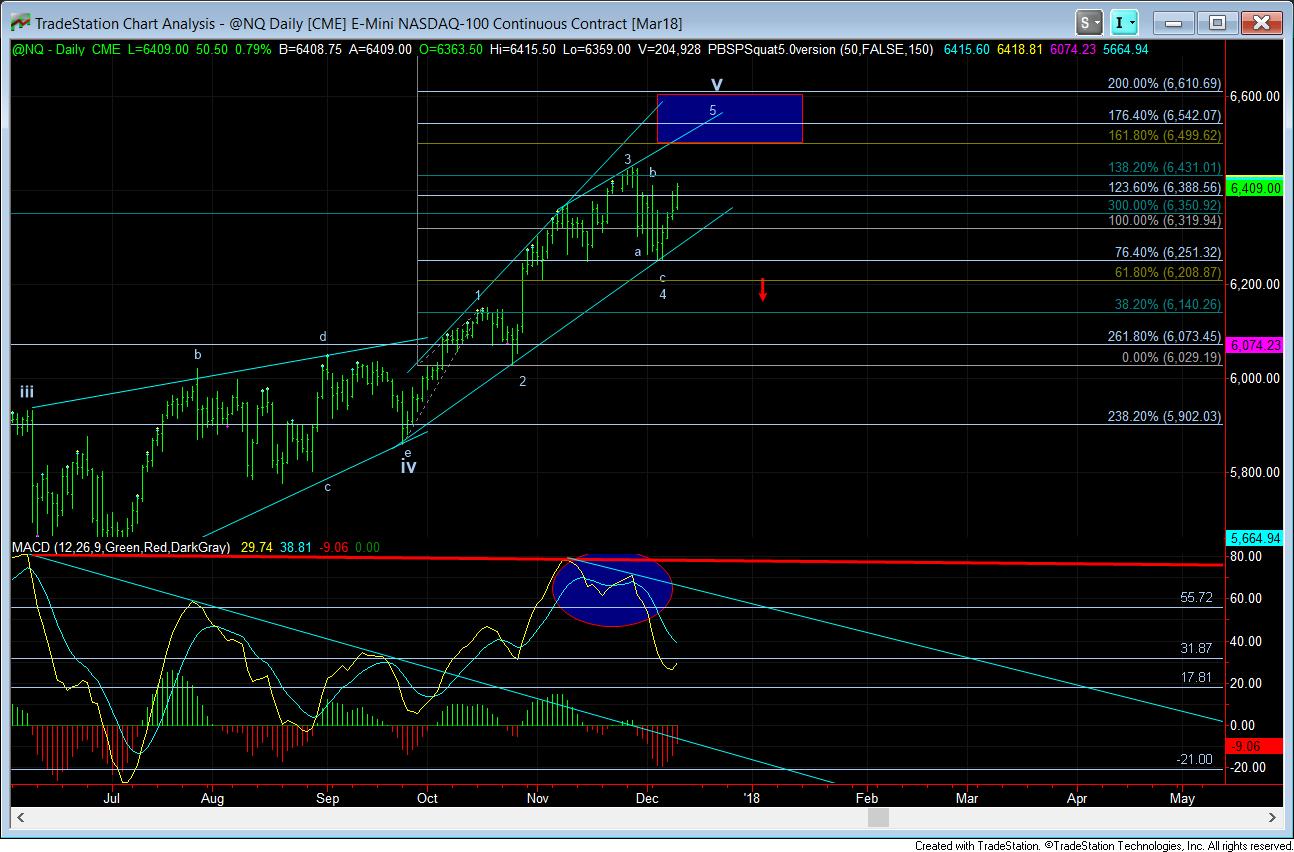 NQ-daily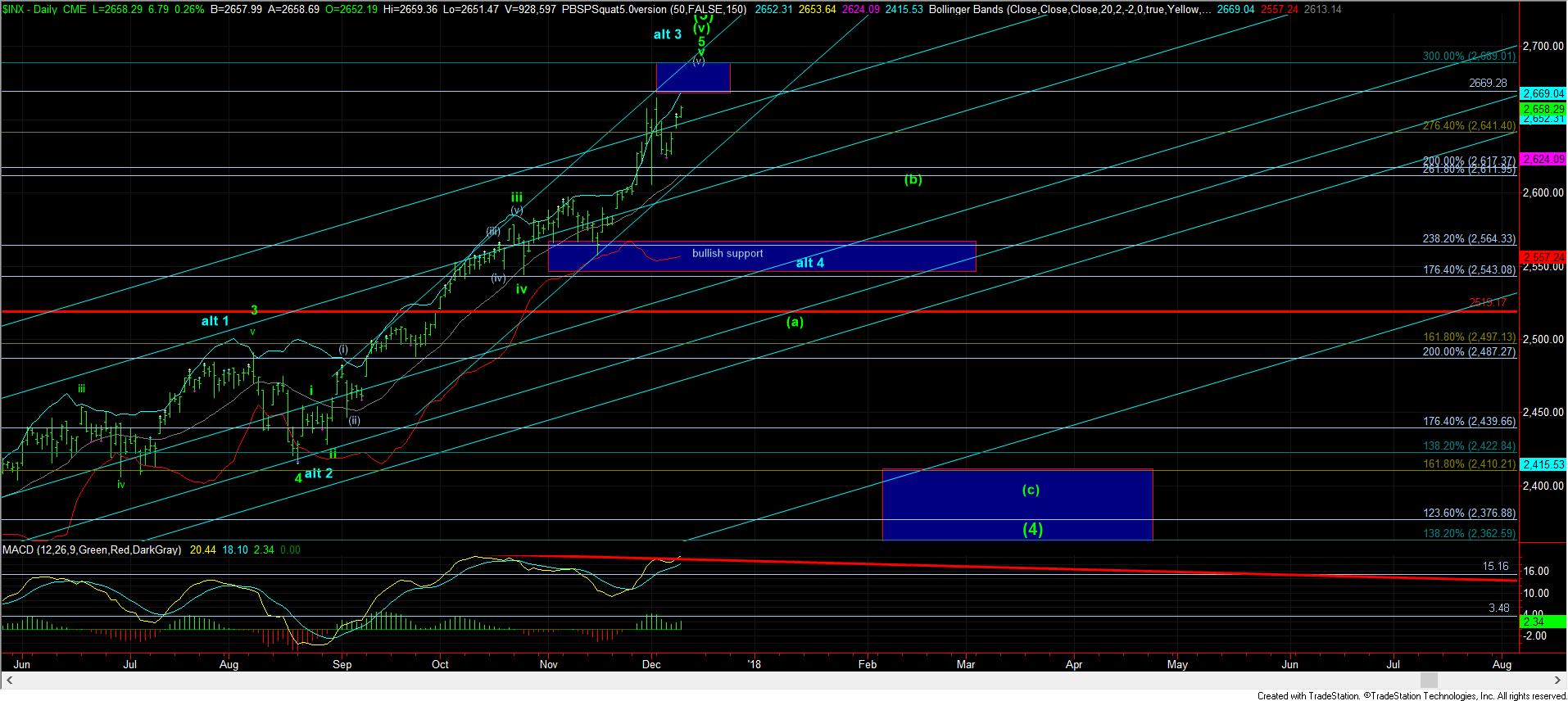 1SPXdaily