Squeezing Higher Yet - Market Analysis for Nov 2nd, 2015
As noted over the weekend, until some minimal level of support is taken out, the market was set up to take us higher yet, and potentially even confirm the green count this week. With the IWM invalidating its immediate bearish potential, it sure seems like the path of least resistance is up, at least until some minimal level of support is taken out.
As I also mentioned in the weekend analysis, the market can begin an acceleration higher early in the week. We had the more bullish micro (1)(2) set up on out 5 minute chart, which seems to have ignited today. With a break out over 2103SPX, I will now move support up to the 2090-2094SPX region. As long as that region is held as support, the market can be set up to strike the 2127SPX region by tomorrow.
So, until we see a break down below at least the 2090/94SPX region, we may see the green count confirm in the upcoming week, which means we can rally up to the 2328 potentially even before the end of the year.
IF the bears are going to make a stand, they have between 2109-2117SPX as we have discussed many times. But, until we see some support broken to the downside, we are going to have to keep looking higher, and continually move support higher.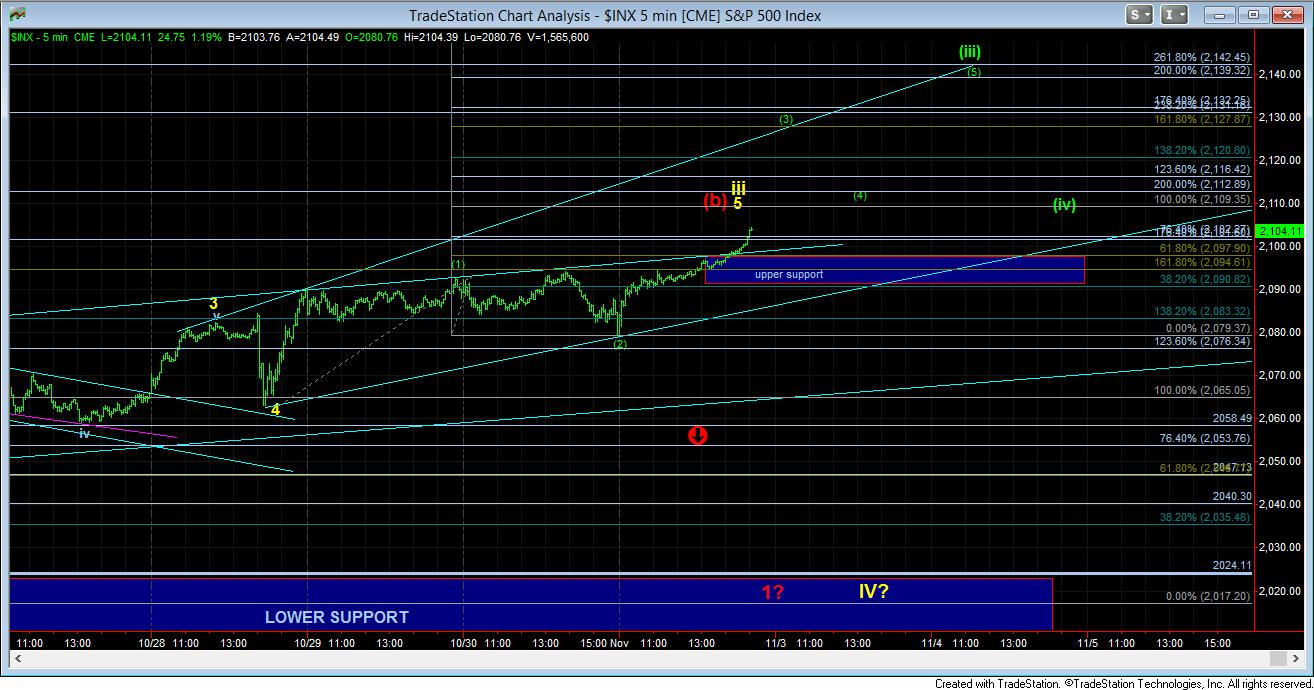 5minSPX