Special Update - Market Analysis for Mar 12th, 2019
Nothing has really changed in my perspective of the SPX. My "preference" remains to extend to 2875SPX, and it would be within an a-b-c structure, as presented on the 5-minute chart. That means I would want to see a b-wave pullback into later this week to set up the rally to 2875SPX.
With so many of you asking my perspective on the TLT, I thought I would include it in this evening's update, since there is not much more I am able to add about the SPX.
So, moving onto the TLT chart, I want to explain what I am waiting on my last tranche for the TLT. For those that were not following me on this trade, I bought TLT at 113, and sold 2/3 of my position at 124. I then bought 1/3 back at when we broke 119, and have another 1/3 to put back in for my final tranche. However, I was looking for a bit lower before I do so.
Before I explain how we can get lower, let me outline the current break out scenario that would force me to add on the break out. If the [a][b][c] structure for the b-wave has completed, then this rally is a wave 1 of the c-wave. That means we should see a wave 2 pullback, and then trigger the 3rd wave of the c-wave when we break out over the top of the wave 1. That is the break out I am waiting for in order to add back the other 1/3.
The reason I am still holding the other 1/3 is for the potential to buy back at 116.50. The yellow alt [b] represents a more protracted [b] wave within the [b] wave, with this rally being the c-wave within that [b]. So, if the market begins to drop in impulsive fashion, then I am going to be looking for a drop below 118 or lower before I use that final 1/3.
Under all circumstances, that final 1/3 will be deployed before we break back over 124, which means I was still able to get some price improvement before we rally for the c-wave. But, I am still giving the market the opportunity to give me an even better price.
Have a good evening all.
5minSPX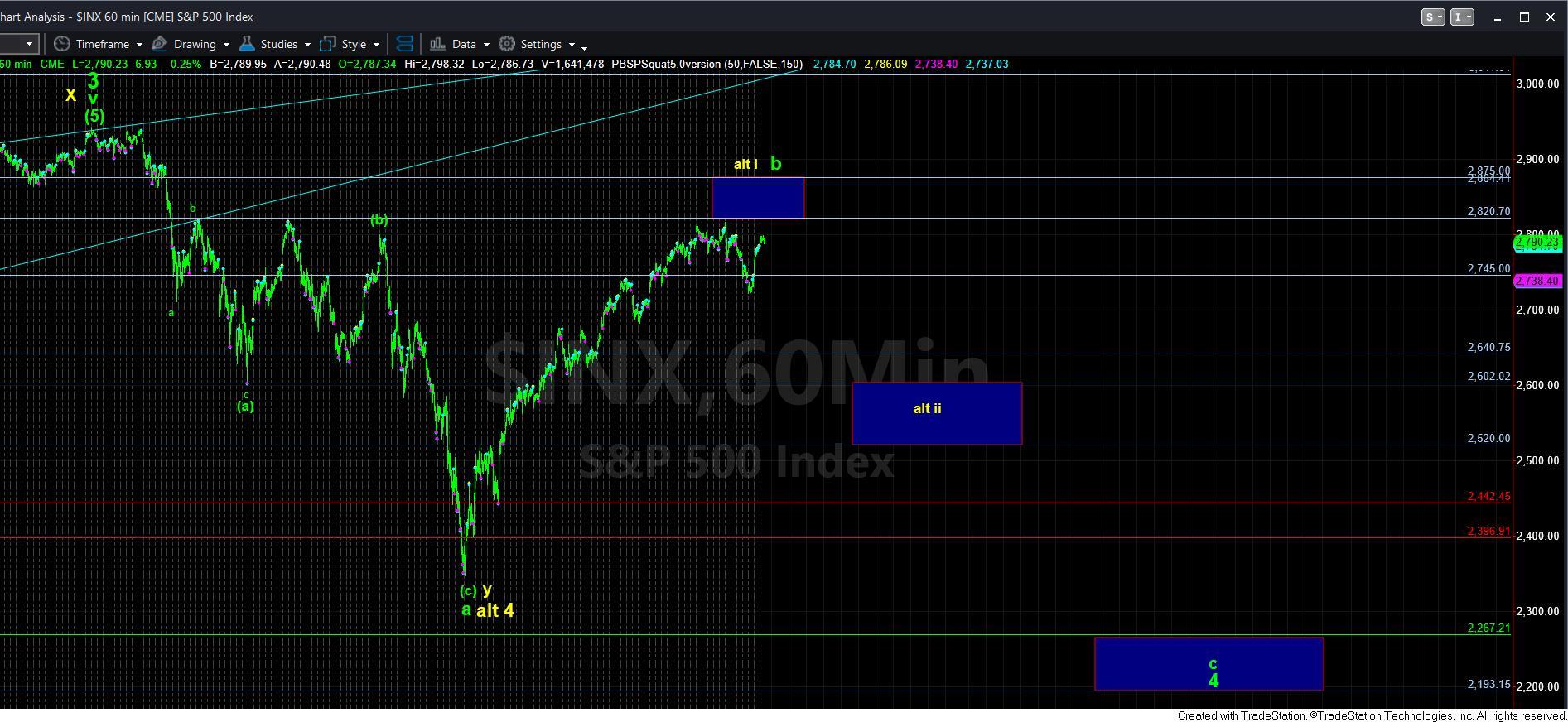 60minSPX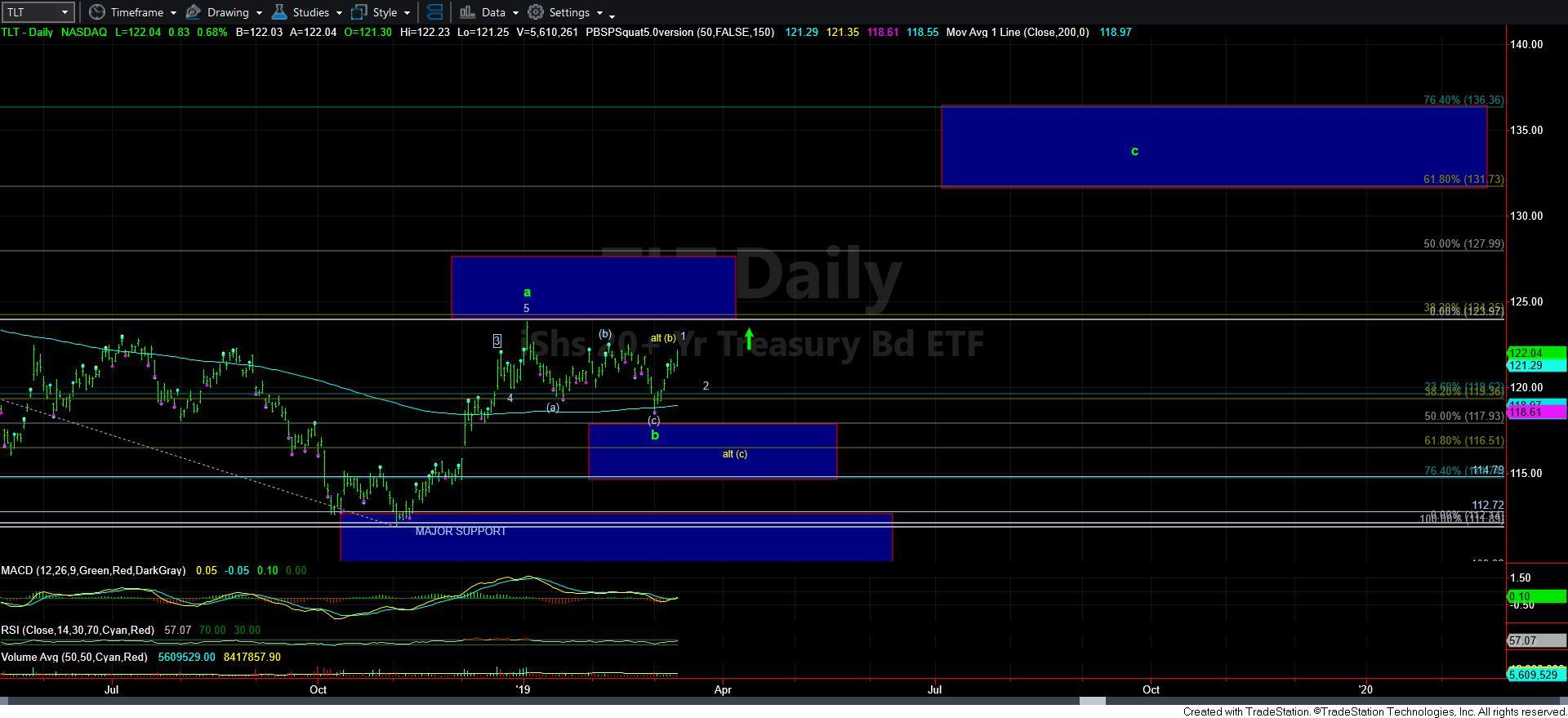 TLT