Sooner Or Later We Will Hit 4800SPX
With the pullback we experienced today, the market is ready to make a decision as to whether we head to 4800SPX sooner rather than later.
I want to point out that this would not even be a question if the rally off the 4630SPX region was an initial clear 5-wave structure. Due to the overlap we have experienced, it has left the door open to see another decline to the .382 retracement of wave [iii] in the 4570SPX region.
But, the decline off today's high is looking corrective thus far, as it counts best as a 3-wave decline. Of course, we can continue to morph lower, but as it stands now, it counts well as a 4th wave pullback in wave [1] in green. And, if we get a higher high in the coming days, then it makes it likely that we are heading to 4800SPX region to complete wave iii of 5 of [3].
Alternatively, if the market breaks down below 4648SPX, then it makes it clear that wave [iv] of iii has not completed, and we can still drop down the 4570SPX region before we begin the next rally towards 4800SPX.
Overall, nothing has really changed since the weekend analysis, but the structure of the decline today off the high is making me lean towards heading to 4800SPX sooner rather than later. And, clearly, a break of 4648SPX would make me change that perspective.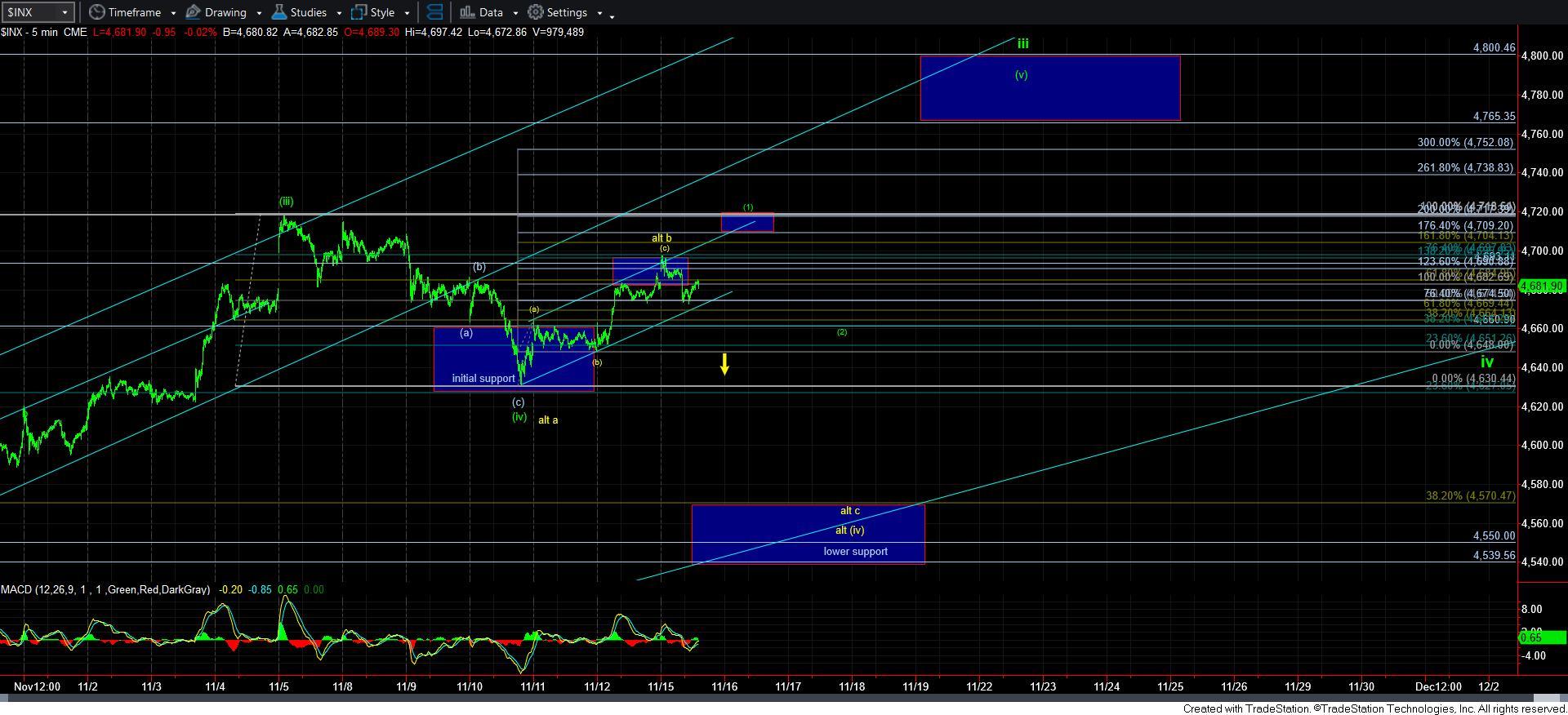 5minSPX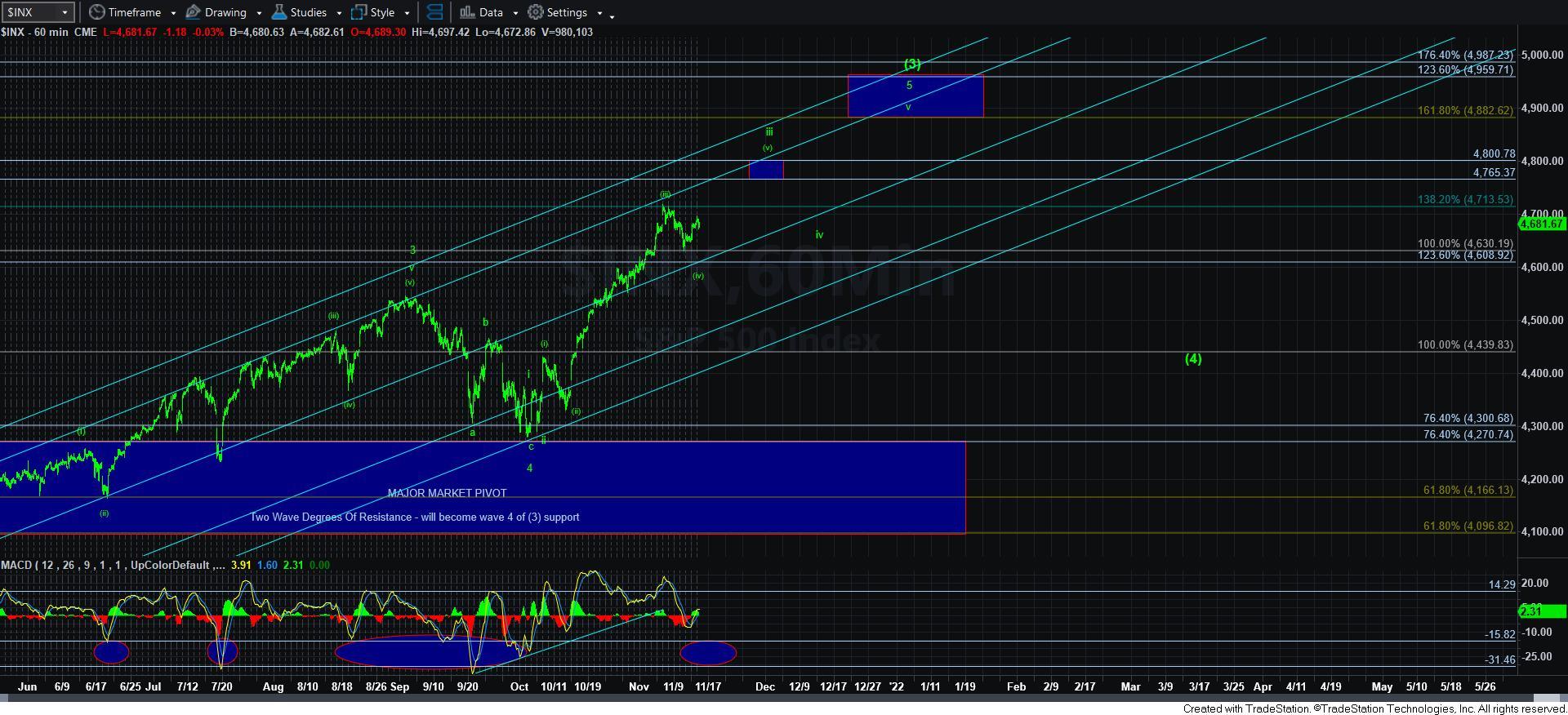 60minSPX