For the last week we have basically been treading water in the same region in the SPX without much change. As I warned several weeks ago, we were heading into a bull/bear battle, and both sides have dug in quite nicely. But, we should be nearing a point where one side is going to take control.
On the micro level, it does not look like an imminent gap up will take hold, unless the market begins to accelerate within a corrective move down overnight. But, the manner in which we have moved off the low of the day is looking corrective which suggests lower will be seen.
However, until the market breaks below 2070SPX with follow through below 2065SPX, the door is still open to re-test the all-time highs. It will take a break out over 2097, with follow through over 2102SPX to really get that ball rolling.
For now, we are in a holding pattern, with the bulls having a bit more control as long as we remain over 2075/79SPX. Below there, and the bears can begin to exert some pressure to take it below the 2065SPX support, and begin to target the market pivot on our 60 minute chart.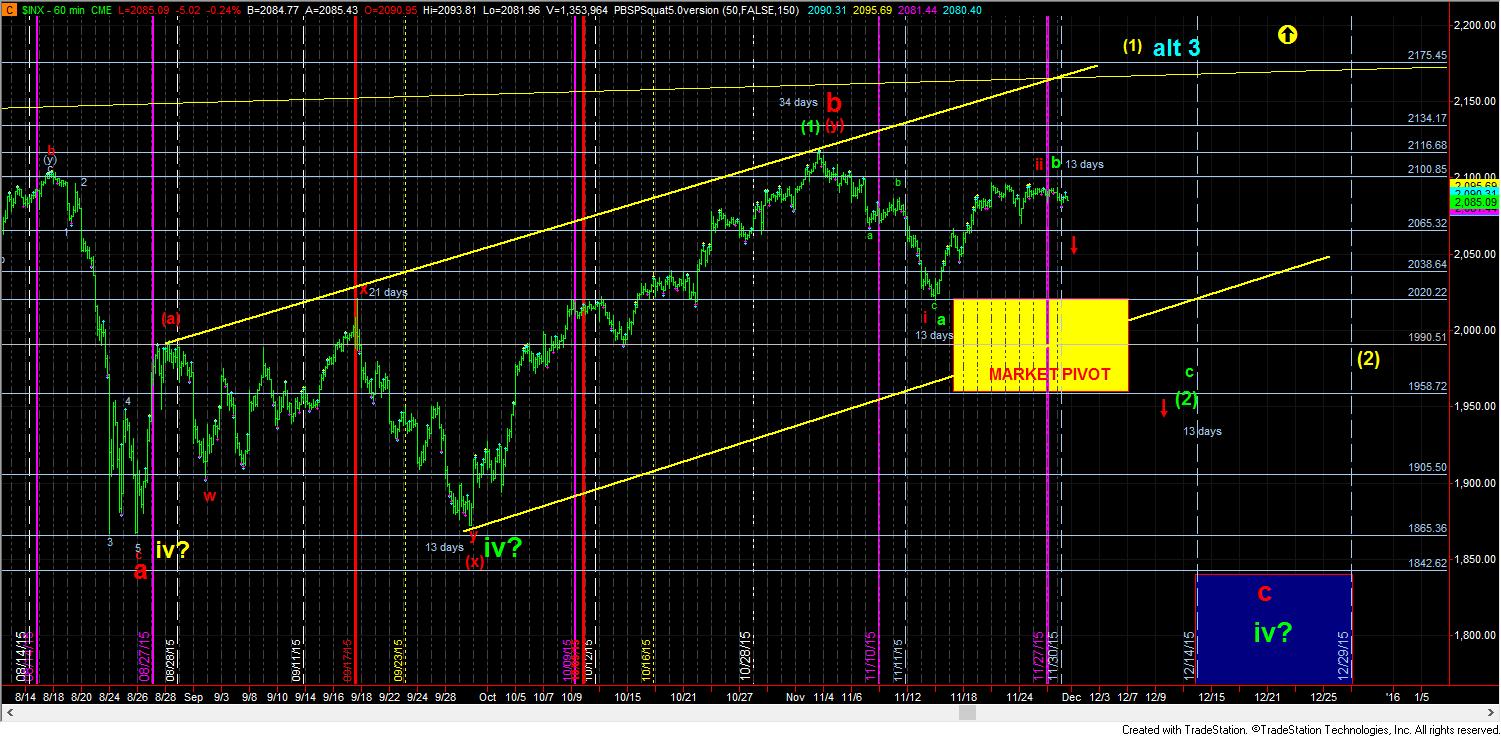 1turnchart