So Close - Market Analysis for Aug 21st, 2019
As I write this update, the market is just one squiggle away from completing a full 5 waves up off the August 15th low, thereby potentially completing a larger b-wave flat. Whether it will choose to do so when it is this close is something I cannot say. I simply follow the waves and interpret what I see.
However, if the market is unable to complete this final 5th wave, then I will have to go back to the triangle count, presented in blue, which would then be confirmed once we break down below the overnight/yesterday low.
Should the market be able to complete a smaller degree 5th wave up here, then we can consider all of the 5-wave structure off the August 15th low as complete, and potentially all of the b-wave finally complete. Yet, the market still would need to break down below the overnight/yesterday low in order to invalidate the potential for an extended 5th wave, as presented by the (i)(ii) structure in dark green, which would then point us up towards the top of the target box.
So, amazingly, much depends on the next small squiggle that the market may or may not choose to complete. My preference would clearly be for us to complete that final 5th wave, and begin the 1-2 set up to the downside presented on the 5-minute chart.
But, under all circumstances, as long as the market continues to respect the resistance box overhead, I am still expecting a set up to take us down below 2700SPX in the coming weeks. That has not changed.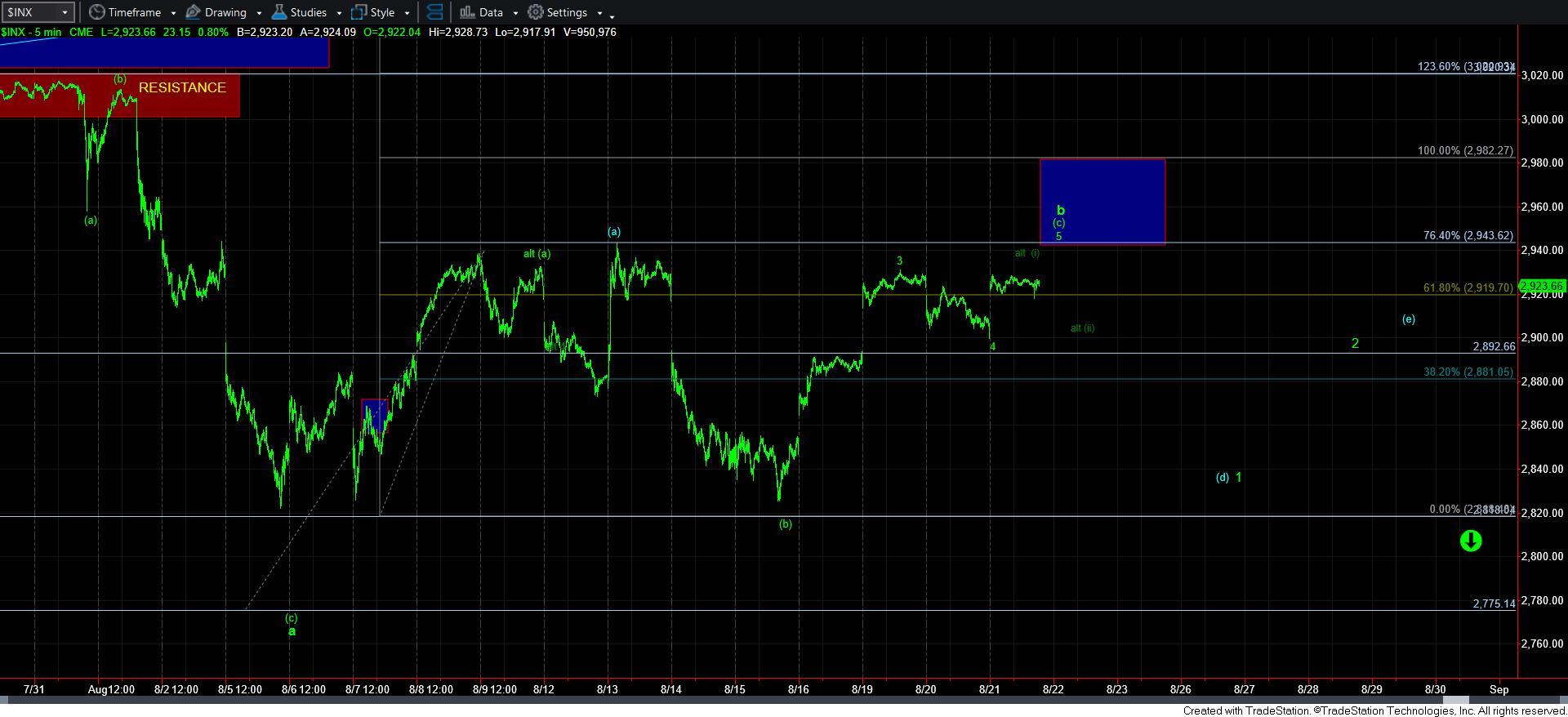 5minSPX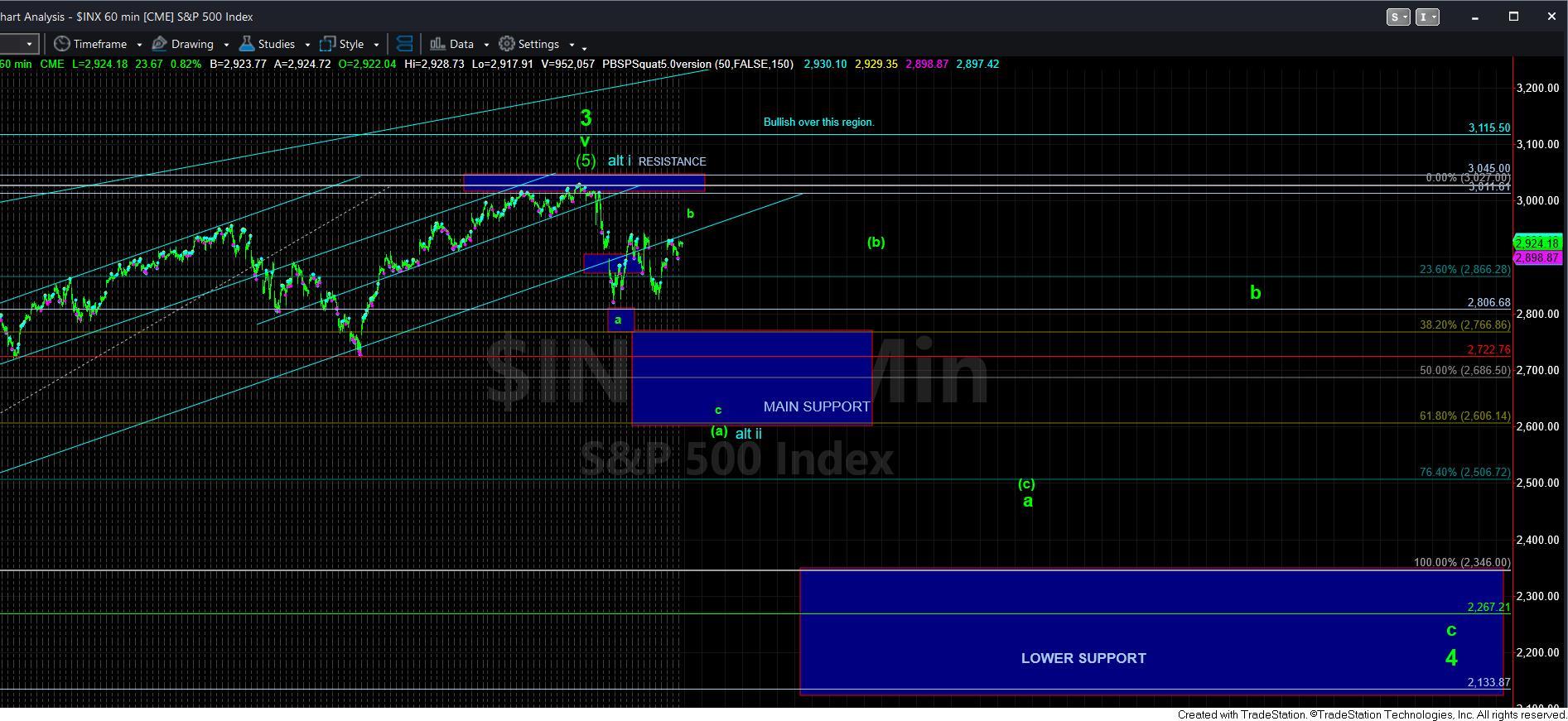 60minSPX