Smaller Degree Whipsaw Potential Warning
From time to time I am able to provide you warning as to when I see the potential for the market to whipsaw market participants. And, I am now seeing us approaching a time where that potential rises.
If you look at the 5-minute SPX chart, you will see that I am primarily counting the current move higher as a wave [5] in wave iii within the larger wave 3 of [3] if [iii]. Yes, I know that is a mouthful and you will likely have to look at both the 60-minute and 5-minute charts to understand the full meaning of that wave count.
Nevertheless, it means that one we approach the 4150SPX region, there is potential for us to see a wave iv pullback. Ideally, I would much rather see us blow through the 4150SPX region and extend towards 4175-4200SPX region for wave [5] of iii. But, the minimum target I have for this wave degree is the 4150SPX region.
But, this warning comes with a bit more insight. You see, if the market is unable to exceed the 4150SPX region, then we will likely retest the 4070SPX region. And, if we are unable to exceed the 4150SPX region, then the yellow count does rise in probability. Not significantly, but it would be enough for me to be more concerned about the potential for the yellow detour in the coming weeks.
Ultimately, I think we will likely be stuck between the 4070-4200 region over the next week or so before we are ready to attack the 4300SPX region next. So, just recognize we may be heading into a "consolidation" phase between here and 4200SPX before the market sets up another rally pointing us to the 4300SPX region next.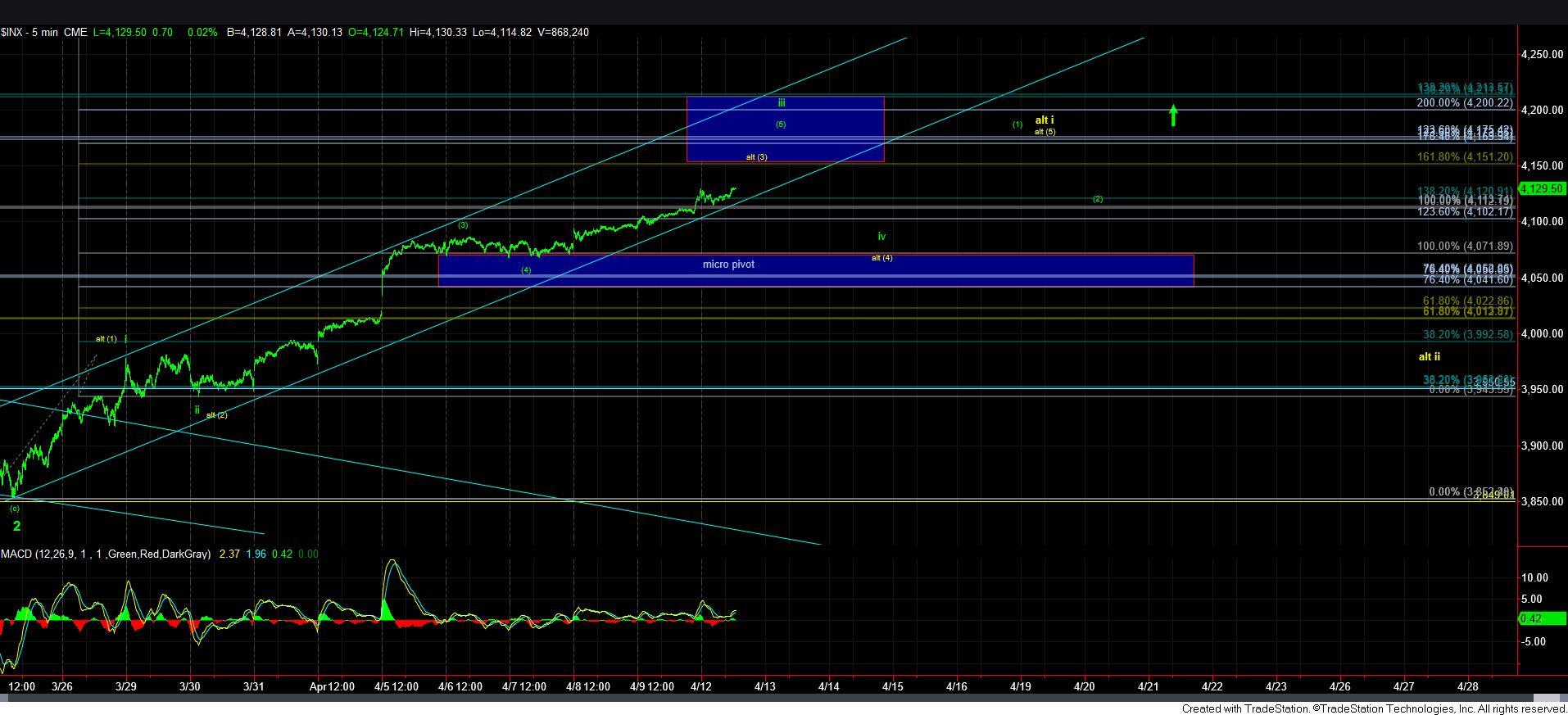 5minSPX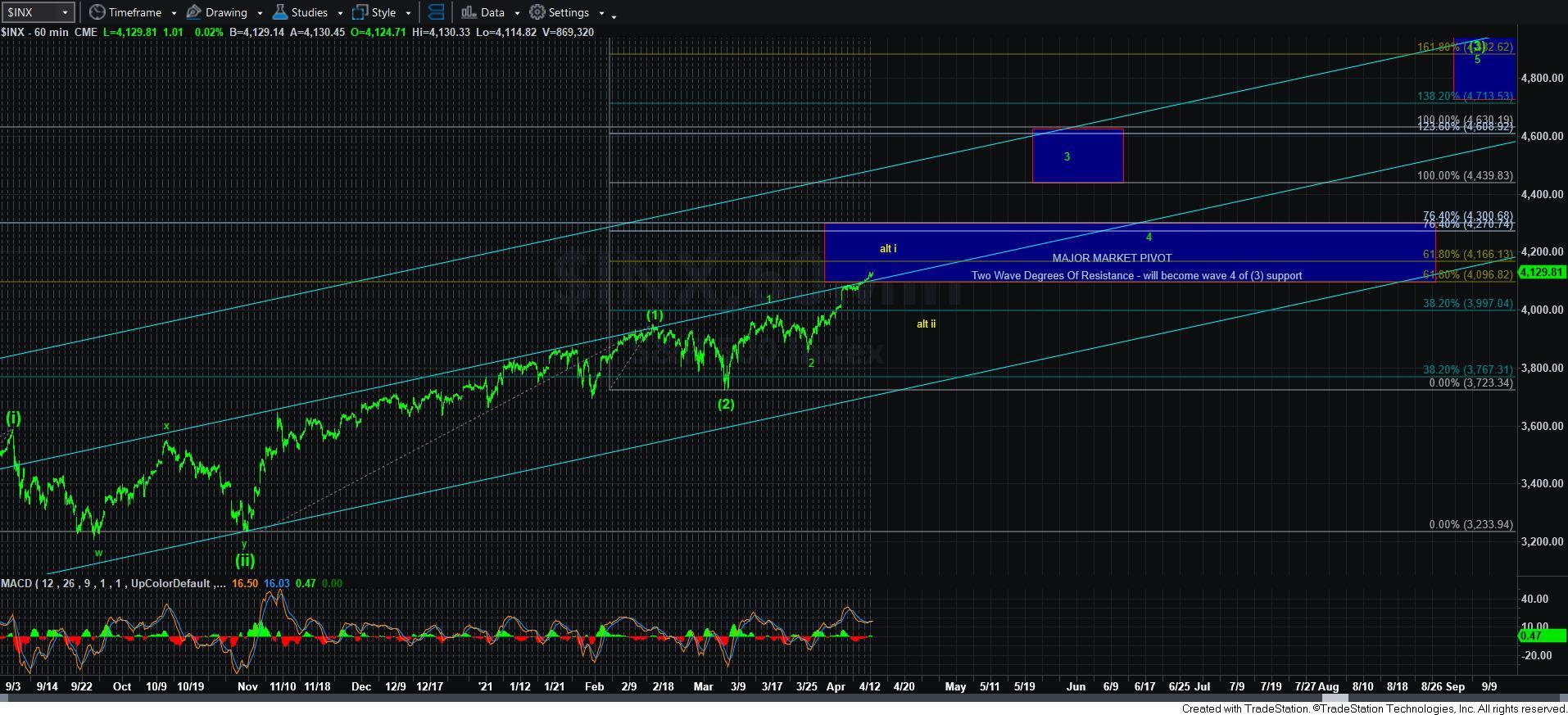 60minSPX