Sluggish Upside Action - Market Analysis for Feb 28th, 2023
Well, thus far, we seem to be holding over Friday's low. But, the market is struggling with developing a 5-wave move off this pullback from yesterday's high. So, let's see if we can find some clarity in this overlapping mess.
As I explained, if we are going to see a 5th wave rally to 4300, then it will take shape within an a-b-c structure. Currently, we are potentially in the early stages of the a-wave. Within that a-wave, it will break down as an [a][b][c] structure. And, within that [a] wave, it will also likely break down as an a-b-c structure. And, currently, the market is trying to develop a i-ii structure off the b-wave, so we can see a c-wave rally back towards the 4075-4100SPX region.
But, to be honest, I am not seeing a CLEAR 5-wave structure off the potential b-wave low. I think we would need to get back towards yesterday's high to complete a wave i of the c-wave of the [a] wave of the bigger a-wave. You can see this on the 5-minute SPX chart. And, yes, this is complicated.
So, to reduce the complication, I think most of you would rather attempt trades on solid 5-wave structures. And, those are usually the c-waves. Therefore, if we can complete a relatively clear 5-wave structure for wave i of the c-wave of [a], you can choose to buy a 2nd wave pullback and put your stops just below the b-wave low.
Moreover, in this 5th wave structure, we should develop 3 different c-wave rallies, as you can see on the 5-minute SPX chart. And if you have any desire to trade this overlapping structure, those are probably the best opportunities.
For now, I would like to see us push higher to at last the 4005SPX region for a more appropriate wave i.
But, I want to remind you that should the market be unable to maintain this upside structure, and break below Friday's low, it would put me into the blue count, as I have outlined several times before.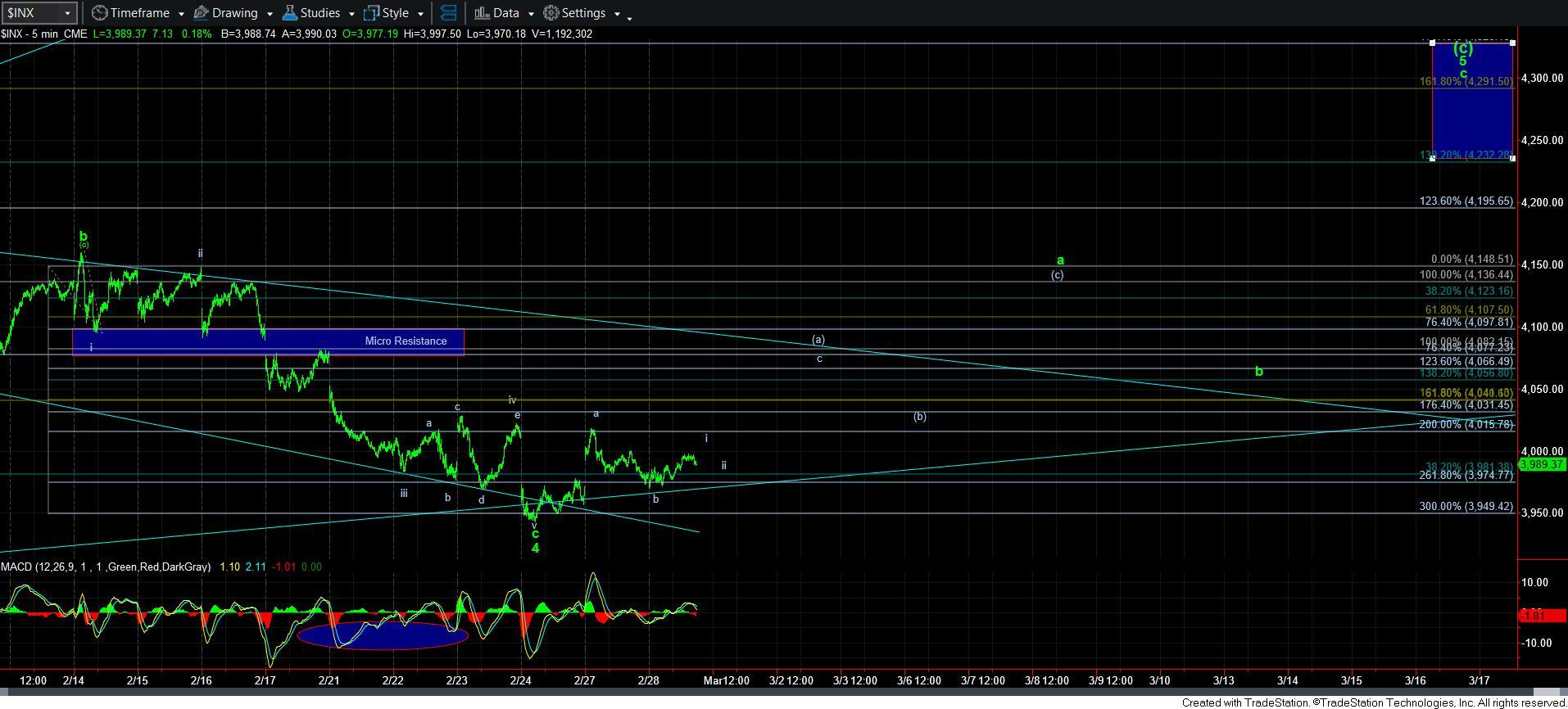 5minSPX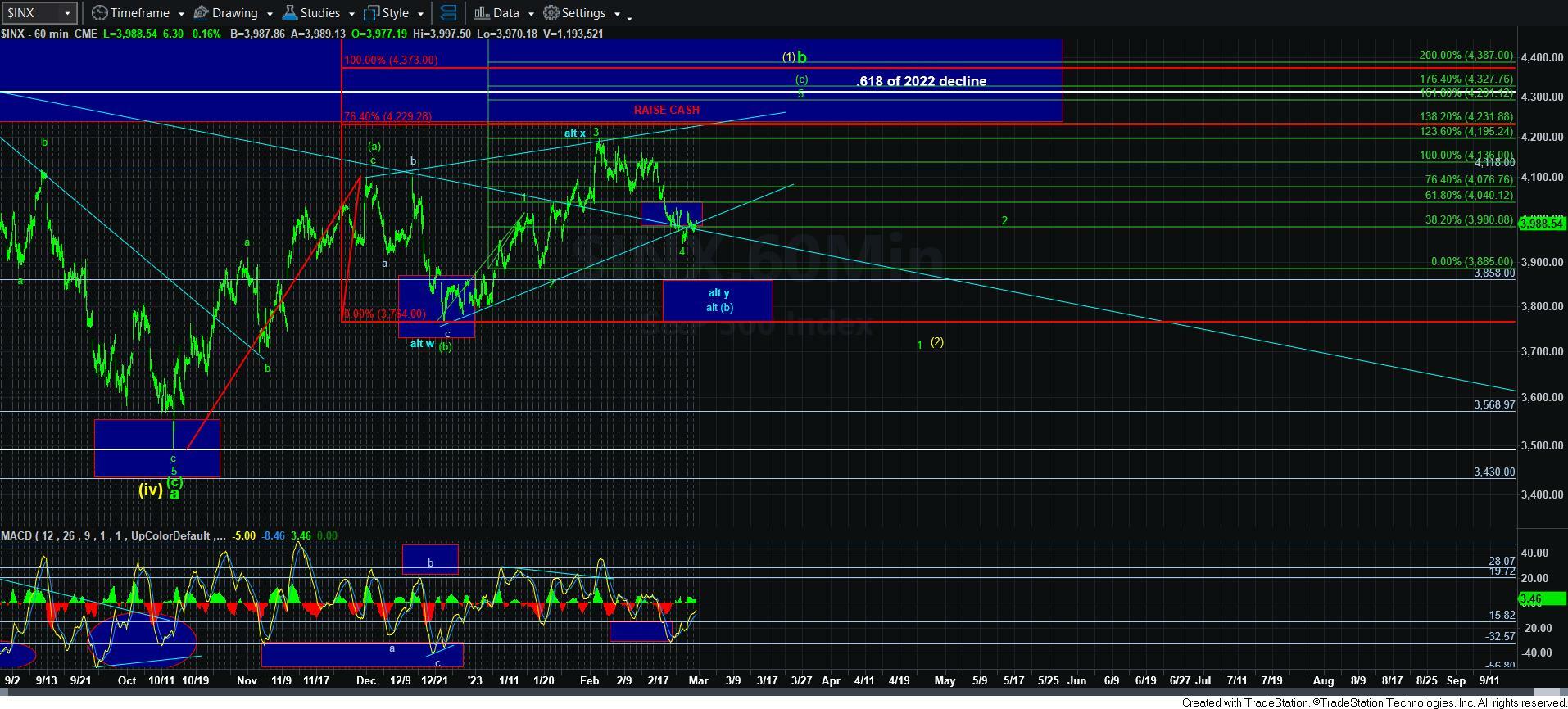 60minSPX