Slowing Down - Market Analysis for Aug 24th, 2021
After the sizeable move higher through resistance yesterday, the market has taken a breather today. And, while the SPX may still try to push a bit higher before this rally runs its course, not much has really changed in my perspective.
It will still take the structure of the next pullback to tell us if the market intends on extending wave 3 to 4550-4600SPX in the coming weeks, or if this is indeed a b-wave, with a c-wave decline the next move for Mr. Market. As I outlined yesterday, if the next pullback is clearly corrective, then we will prepare for the extension to 4550-4600SPX, and I will adjust my primary count accordingly. However, if the next drop is clearly impulsive (5-waves), then we will prepare for a market decline towards my ideal target in the 4240-70SPX region for the c-wave of wave 4.
I have added a support box on my 5-minute SPX chart, which I think we will target in either scenario. But, if the market heads a bit higher, as there is nothing that has yet signaled the top to this rally has been struck, then I will have to slightly adjust that box a bit higher. Yet, the end game is the same – the manner in which the market tests that support will tell us the next 100+ point in the market.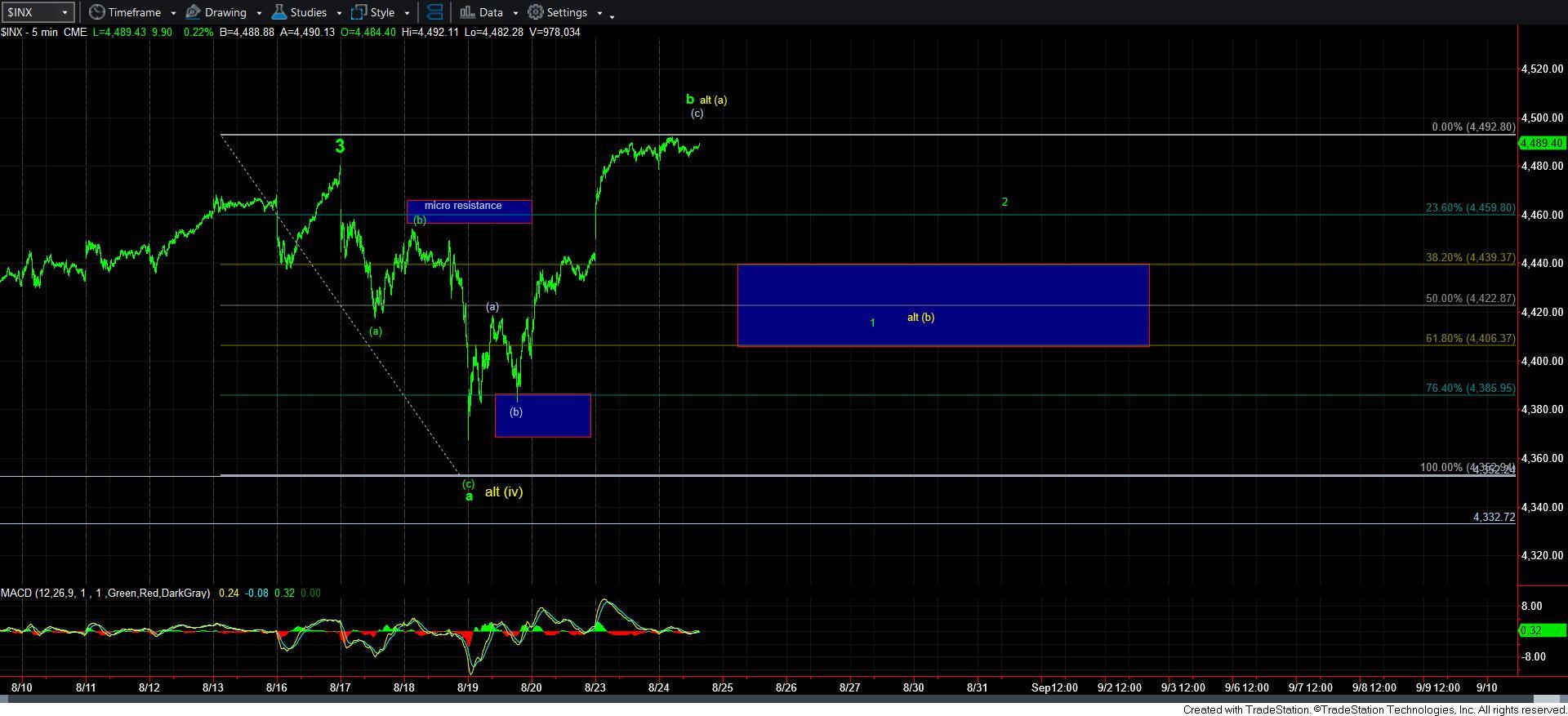 5minSPX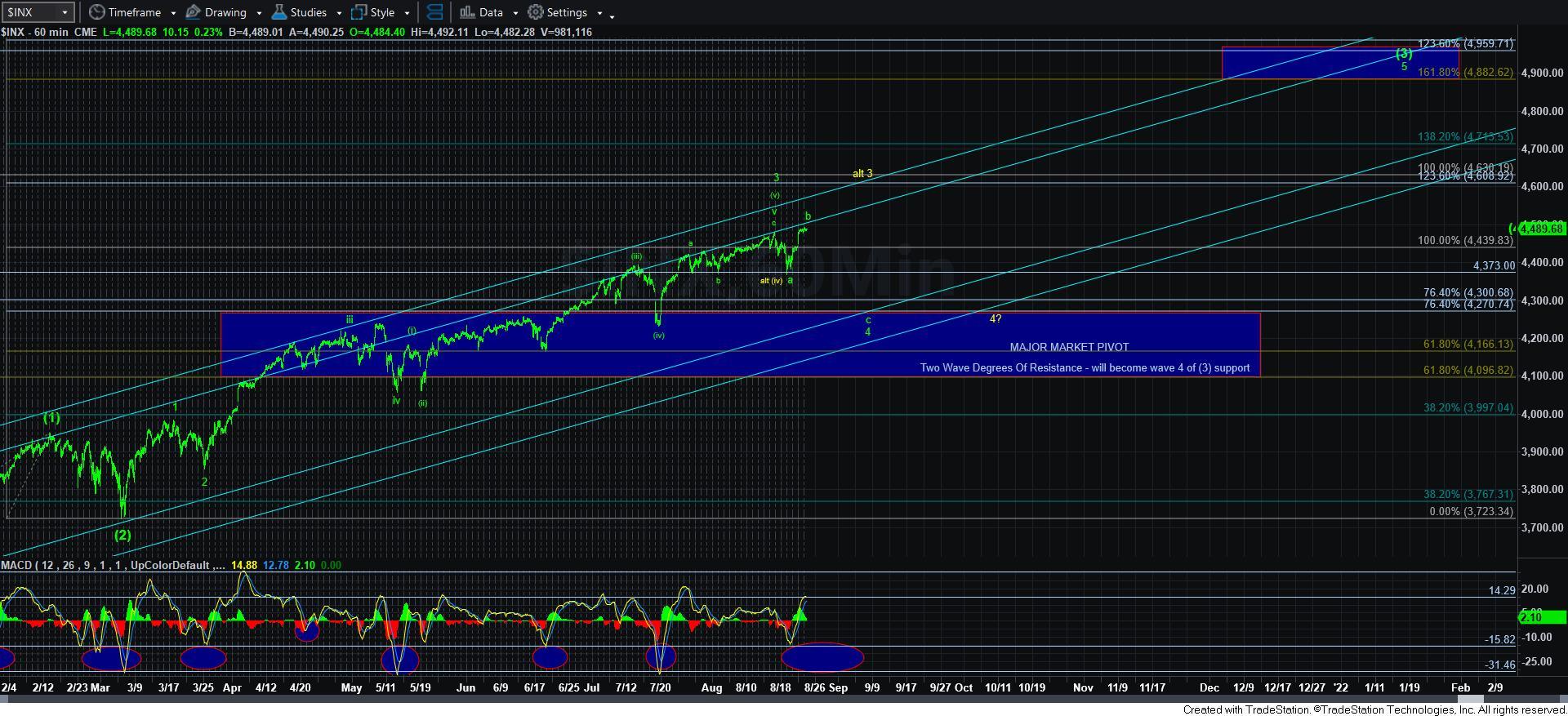 60minSPX