Sloppy Action - Market Analysis for Jan 14th, 2020
With the overnight action along with today's action turning very sloppy and overlapping, I really have no clear indication we have potentially topped yet until we see a sustained break of the 3270ES region. And, until that is seen, I still need to recognize the potential for the market to try to reach just a bit higher before we complete this rally off the December low, which, in turn, would complete the rally off the October low.
Any continuation higher will complete an ending diagonal for wave v of [3], as shown on the 3-minute ES chart. Moreover, it would likely kick off a strong reversal, which is often seen when diagonals complete. This will set up our test of the 3270ES support.
Overall, nothing much has really changed in the bigger picture. Once we do complete the final squiggles in this current structure, then I am expecting a test of the 3150SPX region. Should the bulls be able to successfully pass that test, then we have strong potential for continued bullish extensions in 2020. However, if we are unable to hold the 3100SPX region, then it opens a potential can of worms, as outlined in prior update.
For now, 3270ES remains the micro support of importance.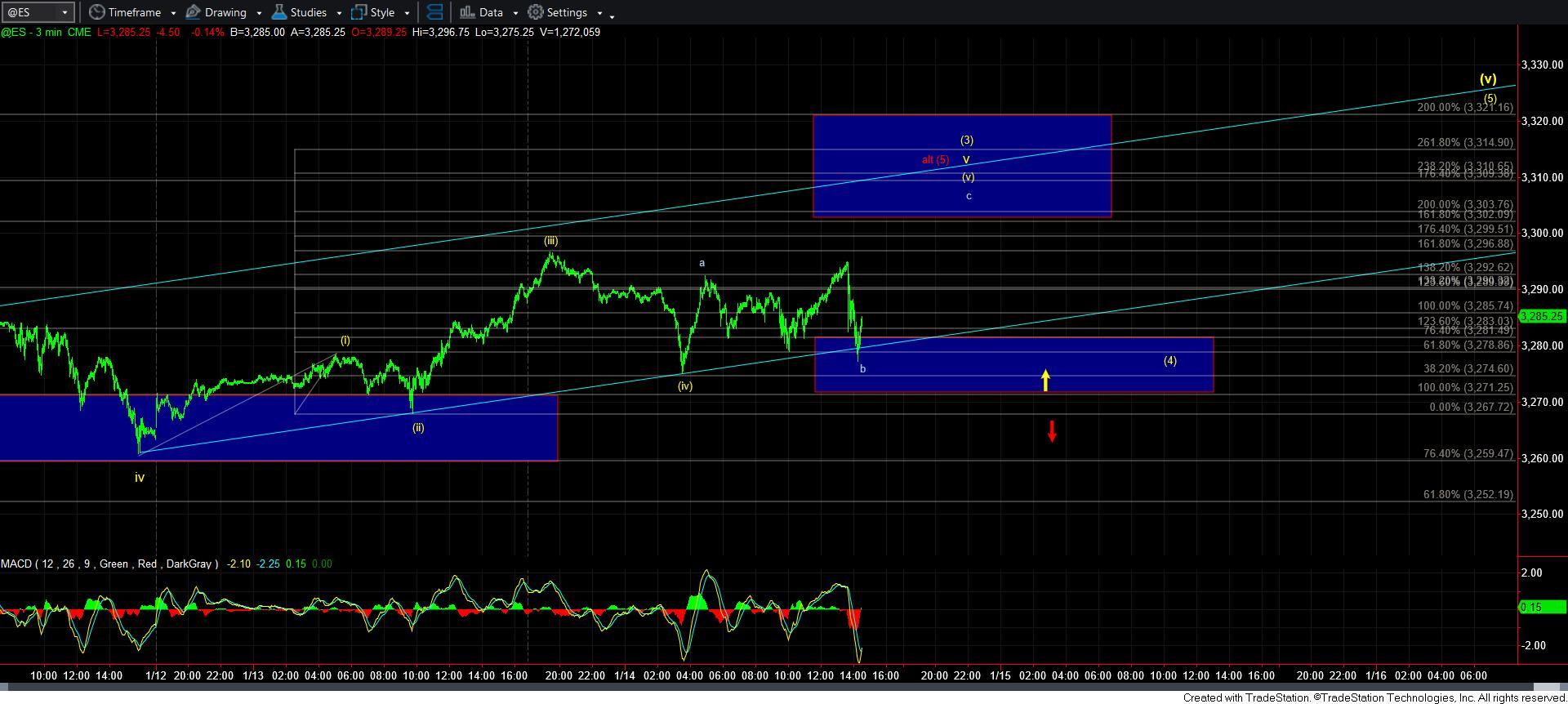 3minES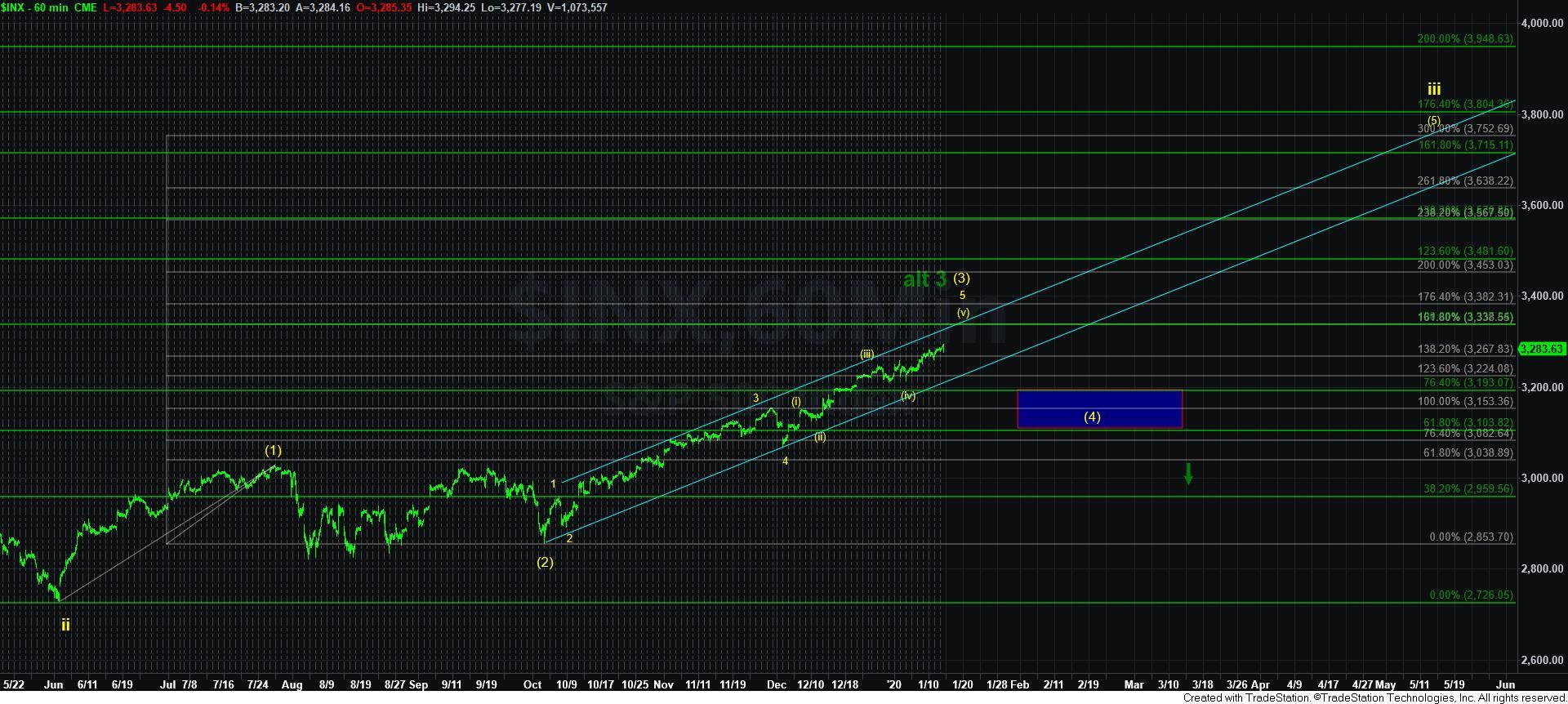 60minYellow