Sitting On Support - Market Analysis for Nov 19th, 2019
Today, the futures hit a new all time high, and dropped in a 5-wave decline. And, when the market provides us with a 5-wave decline off a high, I have to sit up and take notice.
However, it did not strike the high today in a clear 5-wave structure off yesterday's low, which allows for the interpretation presented on the ES chart, with today's high potentially being a b-wave in wave [iv], with the 5-wave decline being a c-wave of wave [iv].
This makes the analysis rather simple. As long as the market holds over today's low, then it retains potential to push higher in that last 5th wave that has been on this chart since last week. However, if the market is able to break down below today's low, and follow through below 3100, then we are likely going to be targeting the next support region in the 3075 region.
In the bigger picture, nothing has really changed, but the market is simply biding its time up here and has not confirmed any top being in place as it still is holding its support. Should the market break support, it would not surprise me to see the same reaction as we saw at the end of July, where the decline can take shape rather quickly. So, please remain on your toes, especially if you are still looking to the long sides up here.
But, should we see a rally in the 5th wave, I have no more reasonable sub-waves to which I can point, even within this extreme extension. So, it leaves me with my expectation of "topping." Yet, proof is needed by a break down below 3100.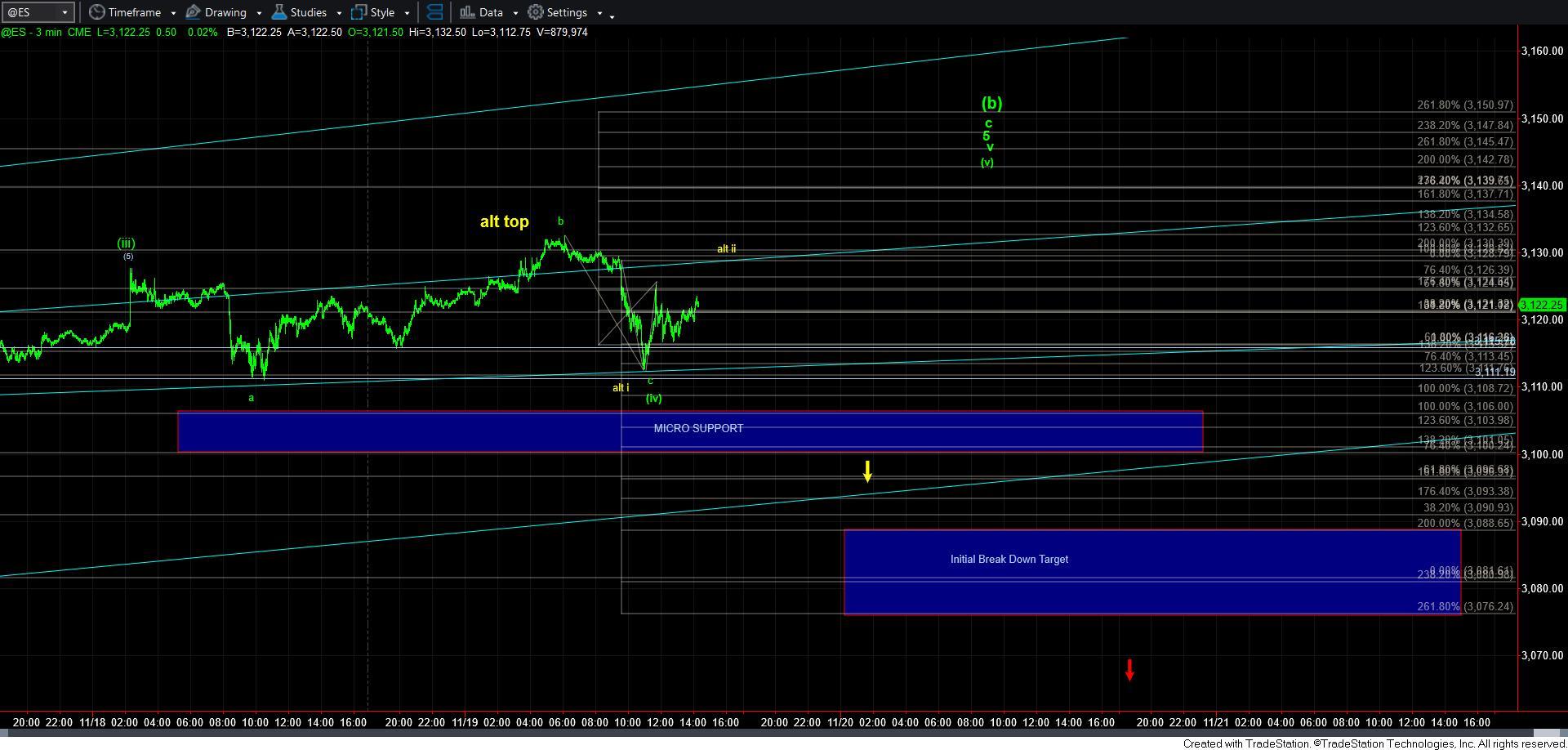 3minES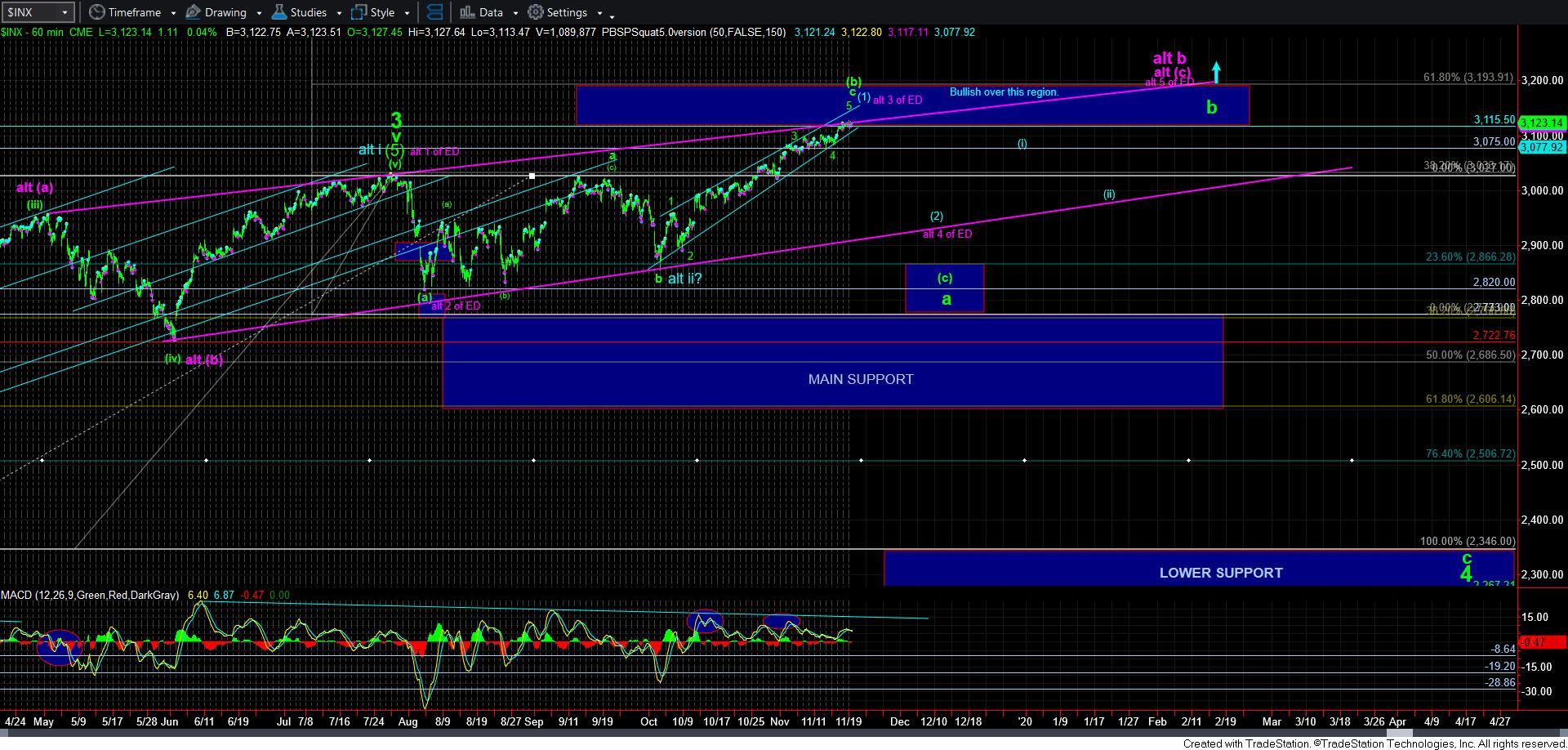 60minSPX