Simply Grinding Away - Market Analysis for Sep 2nd, 2021
Yes, folks, this is what bull markets do. They continue to grind and grind higher until they complete their respective wave, pullback sharply to throw a few people off the bull-train, and then continue on their path higher. That is exactly what we have been seeing for months.
But, there is nothing I can add to yesterday's update. And, since the micro charts are really not providing us with much clarity, there really is nothing I am able to add to our understanding of where we currently reside. In simple terms, it seems the market wants to stretch towards the 4600SPX region, and unless it breaks down below 4400SPX, we don't have a signal that wave 4 is in progress.
However, if the market can exceed this micro pivot on the 60-minute chart and take us towards 4600SPX, a break back below the pivot will signal that wave 4 is in progress. And, as long as we remain below 4630SPX, I still reasonably expect wave 4 to provide us with an appropriate pullback before we head to our next target later this year and into early next year in the 4900-5000SPX region.
So, since there is not much for me to add on the SPX, I will add a note on the EEM. Currently, it is just a stones throw away from its a=c off the recent lows. And, unless it is able to exceed this overhead resistance box, I am looking for it to provide us with a 5th wave towards the bottom of our buy box. It takes a move through the resistance box overhead to view wave [4] as having completed, and that we are in wave i of [5], which would suggest the next buying opportunity is on the wave ii pullback to the box on the right of the chart.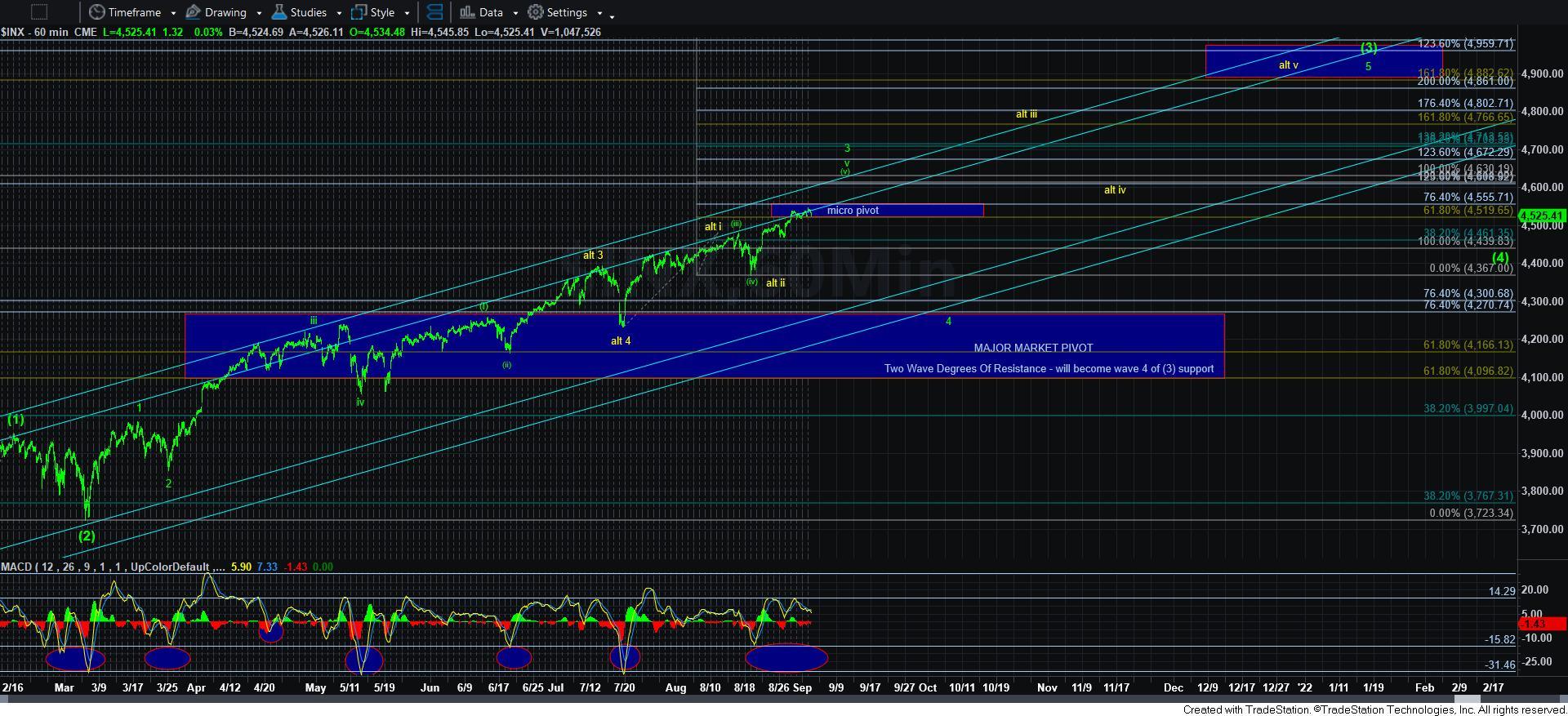 60minSPX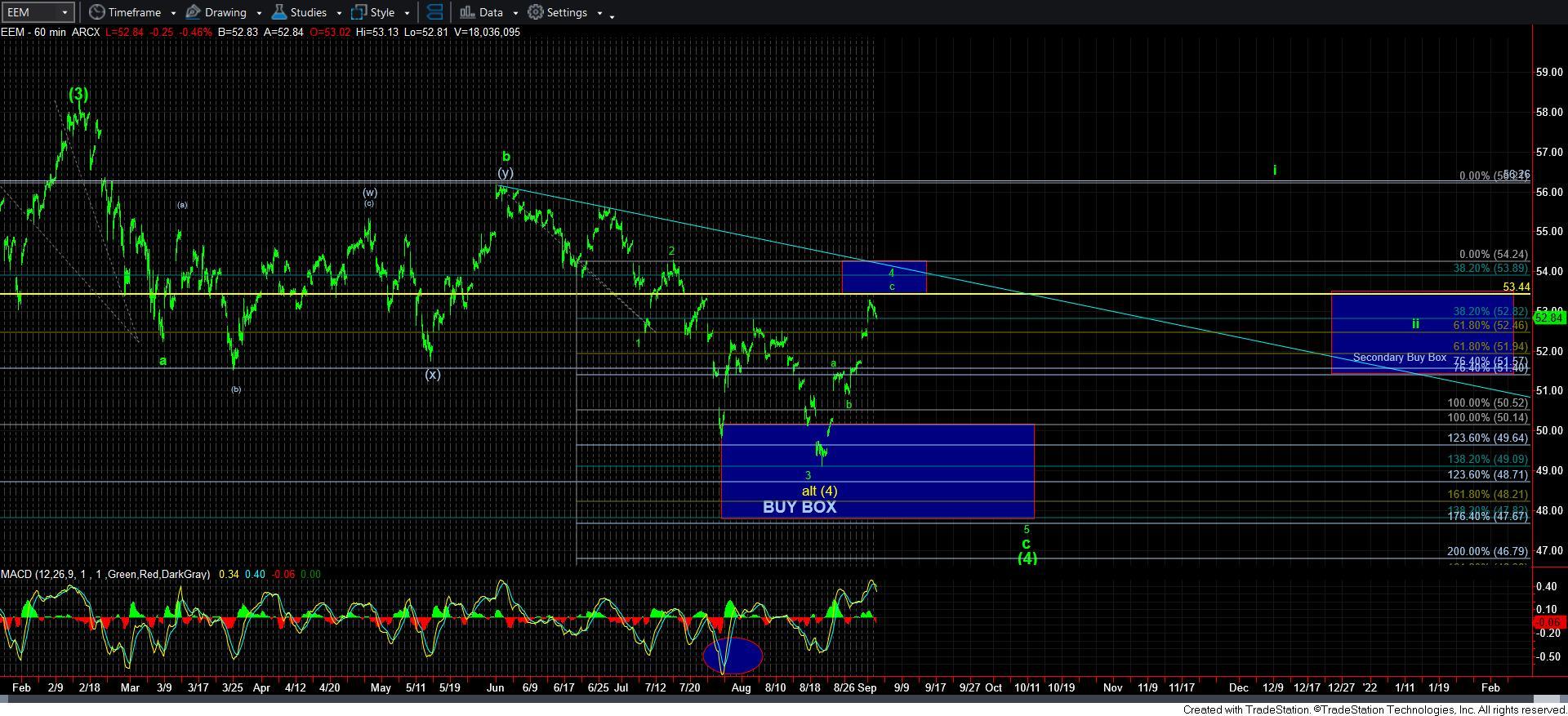 EEM60min