With the market striking the bottom of the uptrend channel created from the February low, it potentially represents the bottom of wave iv in wave (1). Moreover, today we can count the move up off that low impulsively as a 1-2, i-ii set up in wave V, or alternatively, as a bigger wave 1. An IMMEDIATE break out over 2088SPX, which does not break back below 2084SPX is pointing to a minimum target of 2116SPX, and suggestive that the market is moving higher in wave iii of 3.
Ultimately, the point is that as long as we remain over Friday's low, I am looking for a wave V which will target at least the 2116SPX region, but, more ideally, the 2131SPX region.
However, if the market breaks Friday's low, then the yellow count would become applicable, and my expectation would be that we would be dropping to complete the (a) wave of wave (2).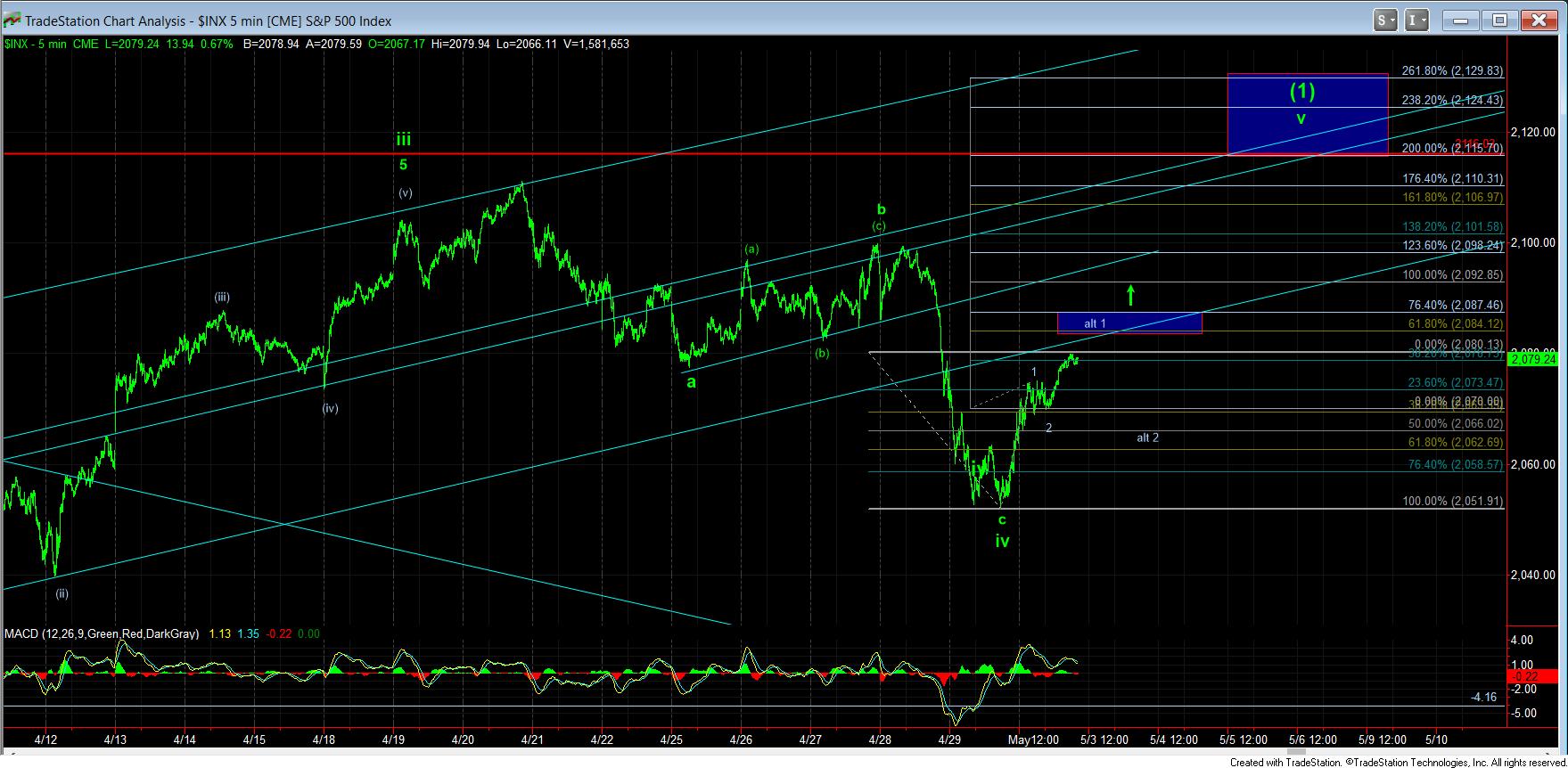 5minSPX
1turnchart