Signs Are Growing That We Have Put In A Local Top
Today we saw the market open flat only to be followed by a fairly sharp push testing the previous high in the early morning session. This was then followed by a fairly sharp drop that retested the lows that were struck yesterday. This sloppy and whipsaw type of action is fairly typical of a fourth wave and with the inability to push directly to new highs today, it is looking likely that we have indeed topped in the wave iii thus already putting us in the wave iv.
How much deeper (if at all) we have to go in the wave iv should be determined in the next few trading sessions and the support levels which sit just below should help give us some clues as to whether this is ready to push higher in the wave v or if the wave iv still has a bit more work to do before a bottom is found.
As shown on the 5 minute chart we just about hit the 100ext of the wave (a) at today's low at the 4261 level. This level is also the 76.4 ext of the larger wave i up off of the 5/24 low. That level represents the upper target zone for the wave iv with the 4238-4224 zone acting as the lower end of support for that potential wave iv. If we are able to hold the low of the day and push back up over the 4285 level then it would give us an initial signal that we have bottomed in the wave iv with final confirmation coming with a break over the 4299 level.
If we break the 4261 low while holding under the 4285 level then we may still need another lower low to finish off a small ending diagonal as part of the wave (c) of iv before pushing higher to start the wave v.
If we continue to move lower and break the lower end of support at the 4224 level then it would open the door for a larger degree top to be in place. The structure of that move down would be key in determining whether we have topped in all of the wave b or if perhaps we are dealing with a more complex corrective pattern in the form of a larger ending diagonal to the upside.
The bottom line however remains that long as we can hold over the 4224 level ideally we still should see this push a bit higher to finish off the pattern before a larger top is seen. I do however want to note that as we are still nearing the larger degree resistance zone caution still remains warranted in this region.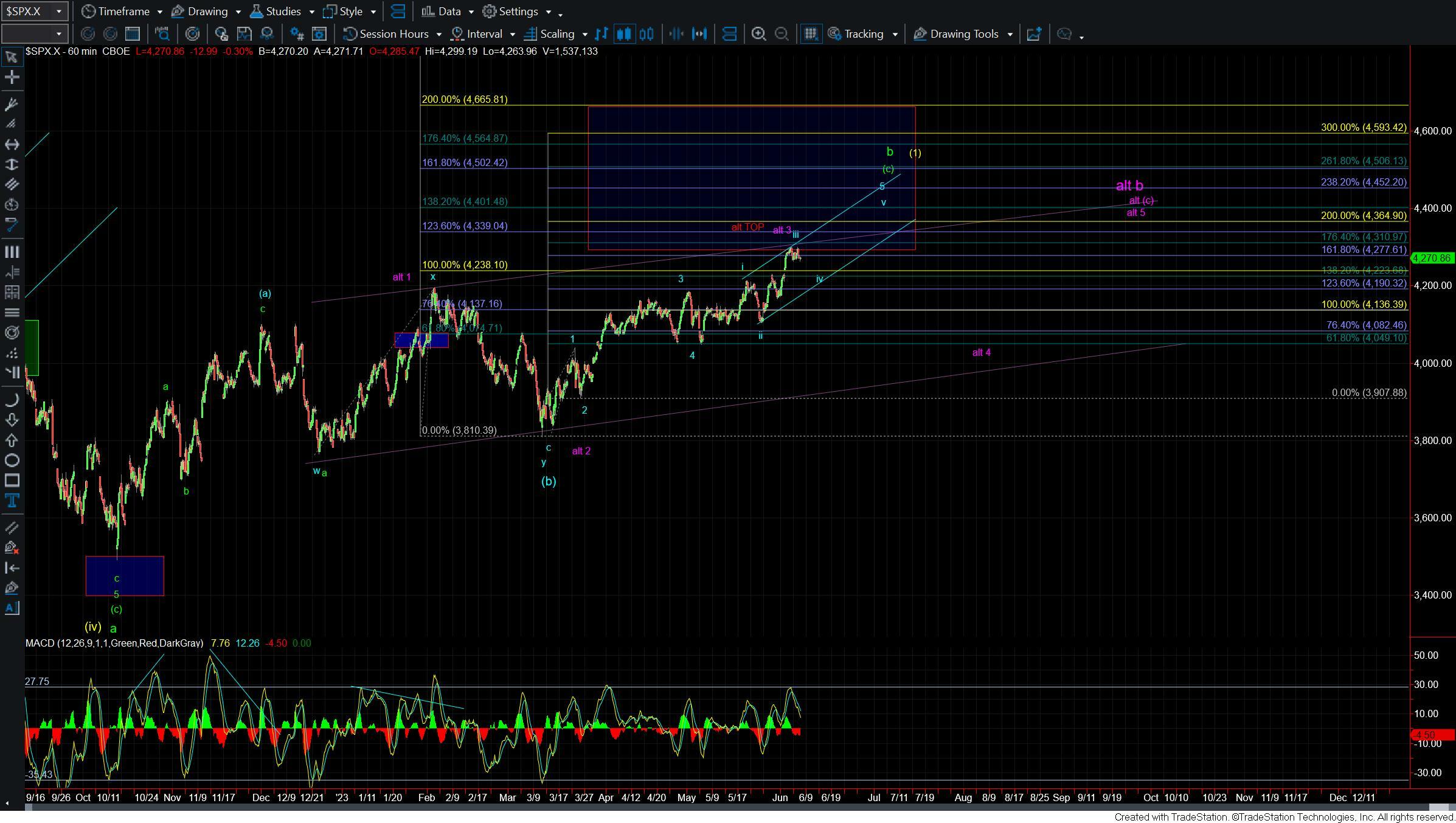 SPX 60m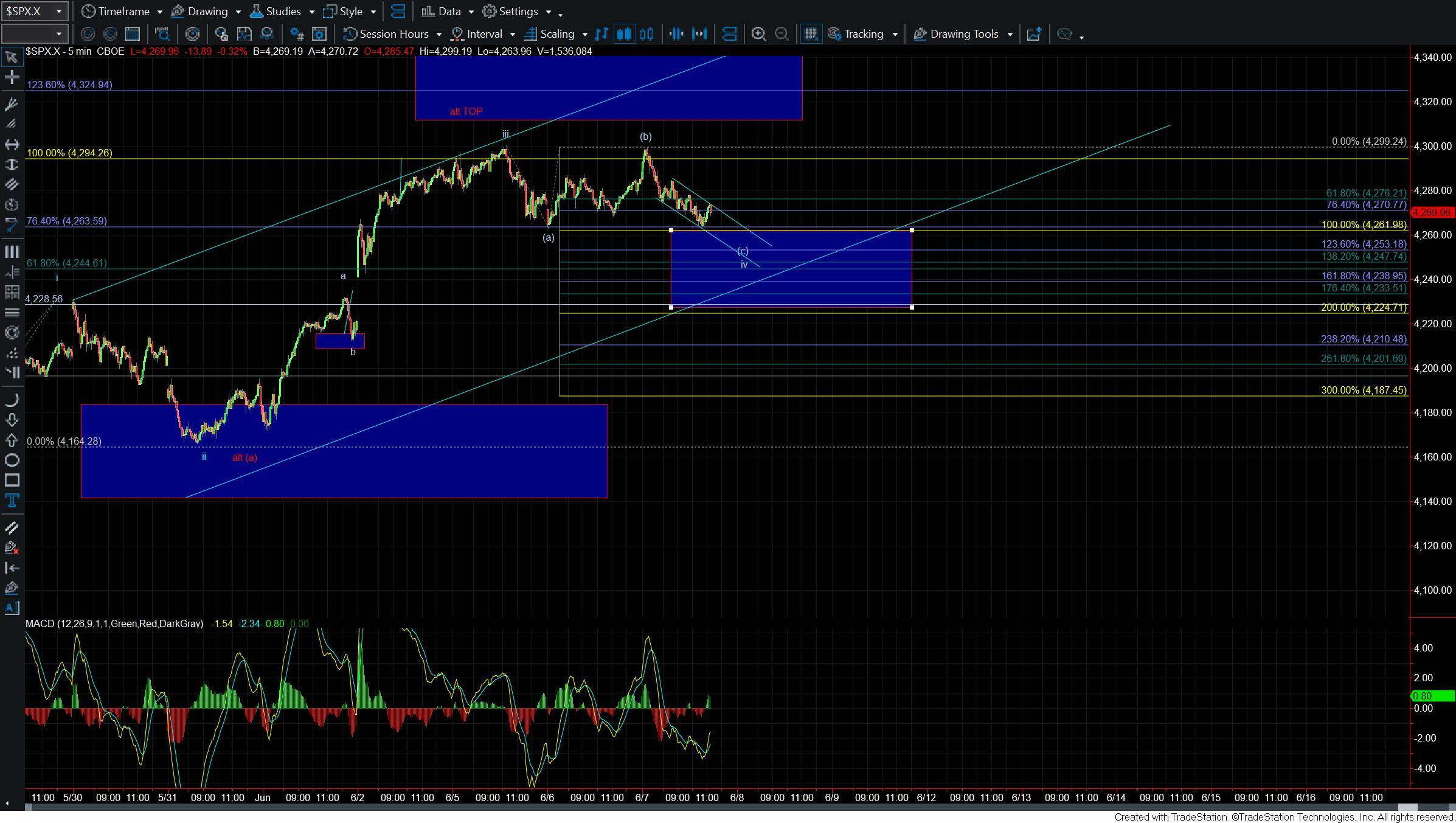 SPX 5m