Several Paths To Choose From
Not much has really changed in the market today. This morning, I posted the following in an alert:

"We still have a tough early part of the week we will have to deal with. All 3 potential paths I have outlined on this chart are still very much in play until the market makes its decision clear this week. So, if we top out early today, and begin a 5-wave initial decline, then it would be the b-wave top, looking down for the c-wave towards the bottom of the box. But, if we continue higher in overlapping fashion, then the yellow count turns to a higher probability. And, if we see an impulsive rally back towards the (a) wave high, then the 1-2 is setting up for the (c) wave higher.

Unfortunately, there is no resolution yet."

And, as I write this update, there is nothing more I can really add.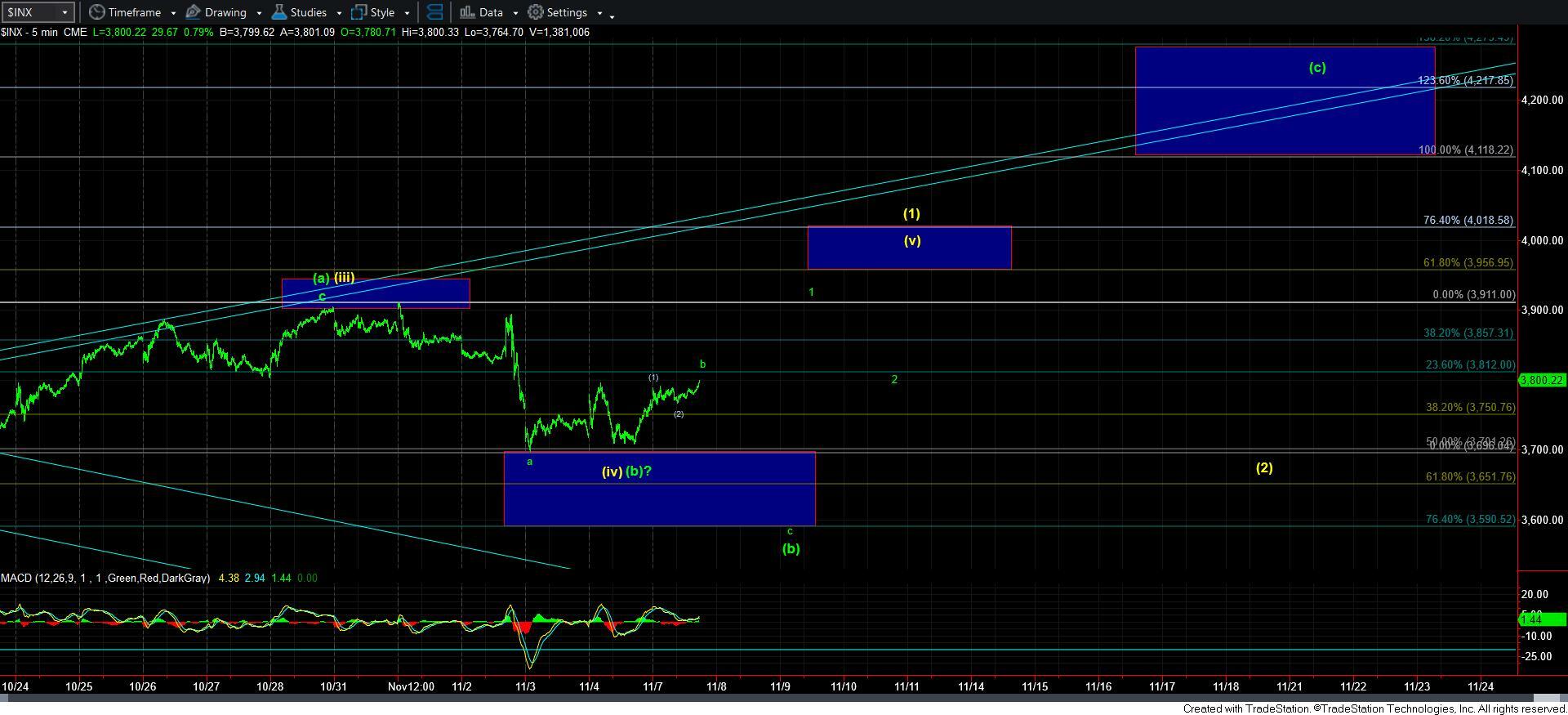 5minSPX