Several Paths Higher Still Open
Just to piggy-back on what I outlined today in my 4am update, as well as what I outlined in the live video this morning, the market has several paths we are now tracking. But, the main point here is that as long as we hold over the 3700-3750SPX support on this pullback, I expect higher levels to be seen in the coming weeks.
I will first address the green count. And, in order for this to even be a strong consideration, we need to rally from this region to the 3970-4010SPX region to complete a 5th wave of a leading diagonal. I do not have a lot of confidence in this potential, so I will need to let the market prove this to me by first breaking out through the b-wave resistance noted on the 5-minute SPX chart. Until that happens, I am primarily following the yellow count.
The yellow count has two potential paths to take us down to the yellow [b] wave support in the 3700-3750SPX region. If the market is unable to break back out over the 3840SPX region, then we may be developing the b-wave consolidation down here before we drop to the c-wave target below. However, if we can break out over the 3840SPX region, then we have the resistance box overhead to contend with. And, as long as that region provides us with resistance, then it will also point us down to the 3700-3750SPX region.
So in summary, unless the market intends to break out over the b-wave resistance overhead, I think we are visiting the 3700-3750SPX region, which if it is held, points us up to 4050-4100 in a [c] wave.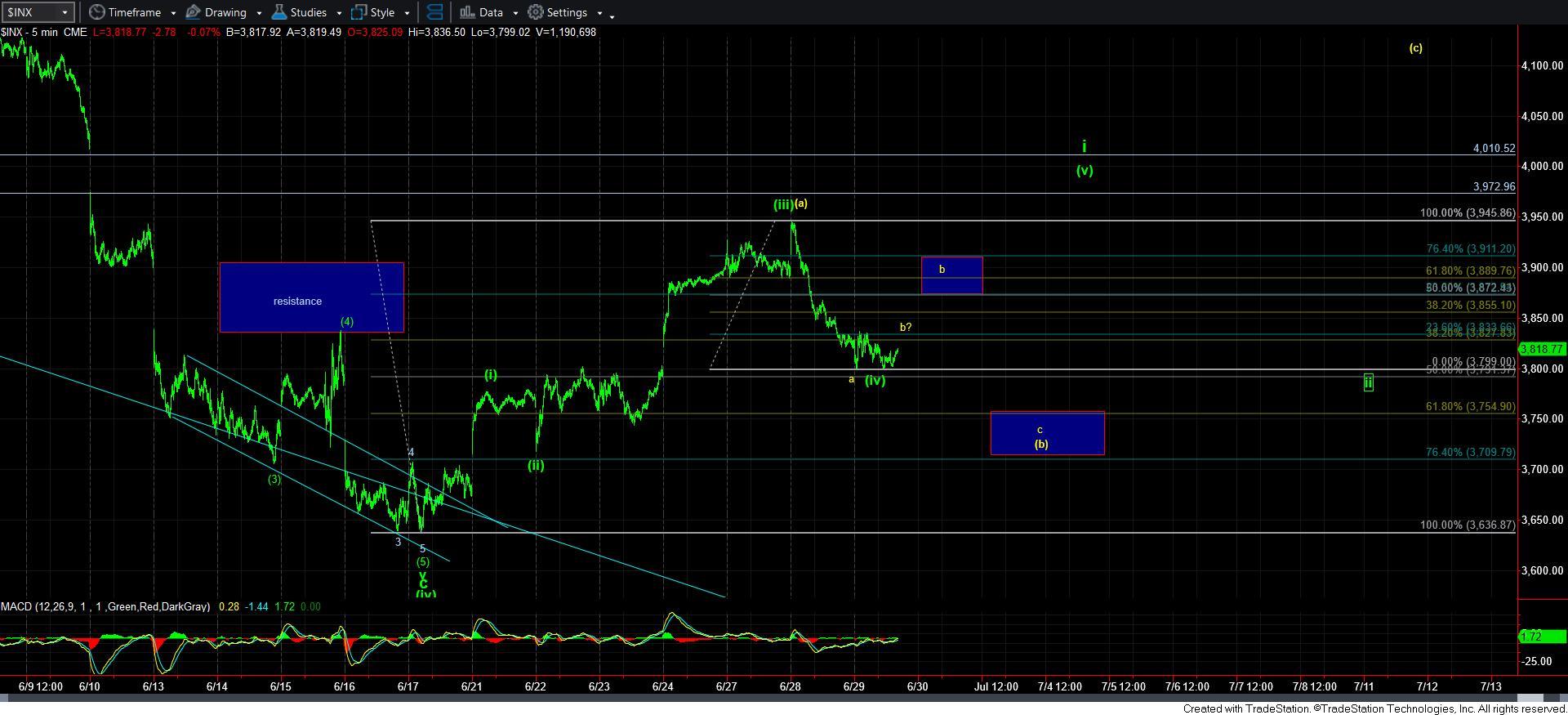 5minSPX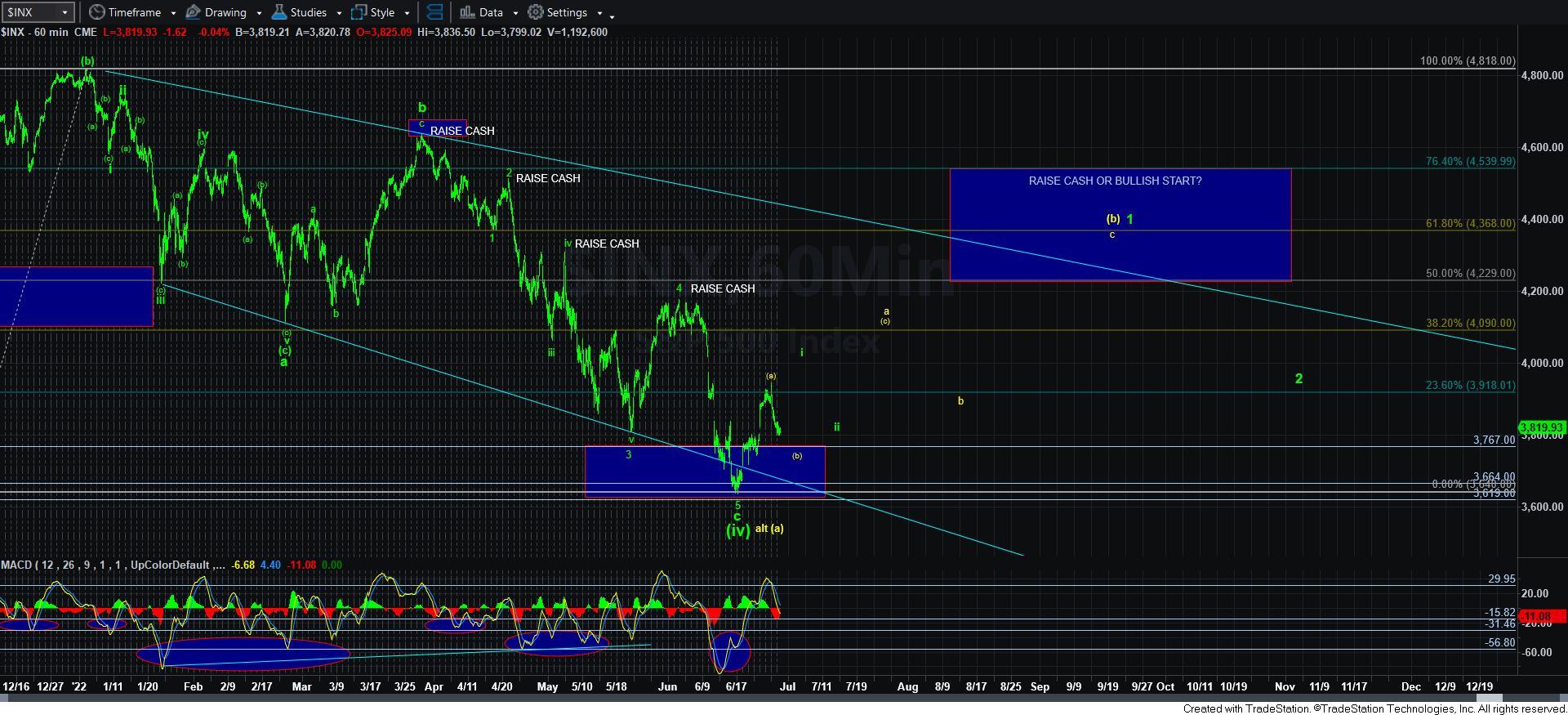 60minSPX