Setting Up One More Rally
With the deeper drop today, the market certainly provided us more of a "normal" looking 4th wave. However, it may still not be done.
While we caught the bottom during the trading day of the decline today, the rally so far is only 3 waves off the low. Assuming this holds as 3 waves, we have the potential set up for a more protracted 4th wave with a target in the 2377SPX region. And, as I noted yesterday, and all day today, as long as we remain over 2370SPX, I am still going to look for another rally to take us up towards the 2410SPX ideal target we have maintained for quite some time.
So, while the market continues its machinations in this region, and sets us up for another rally higher, I am expecting the market to see a sizeable drop from this region in May, as my expectation still remains that a c-wave down will take hold back down to the 2285-2330SPX region to complete wave (iv) in May.
5minSPX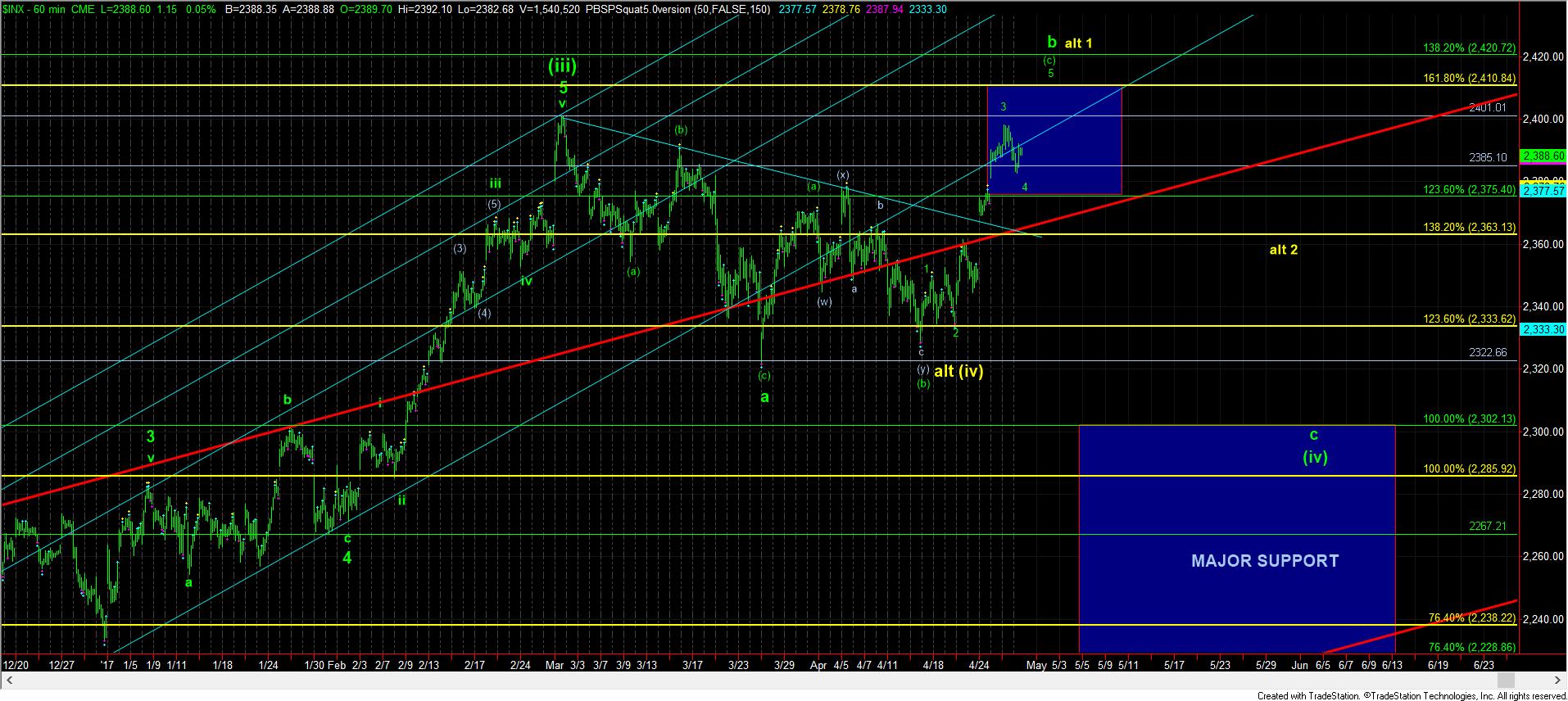 1turnchart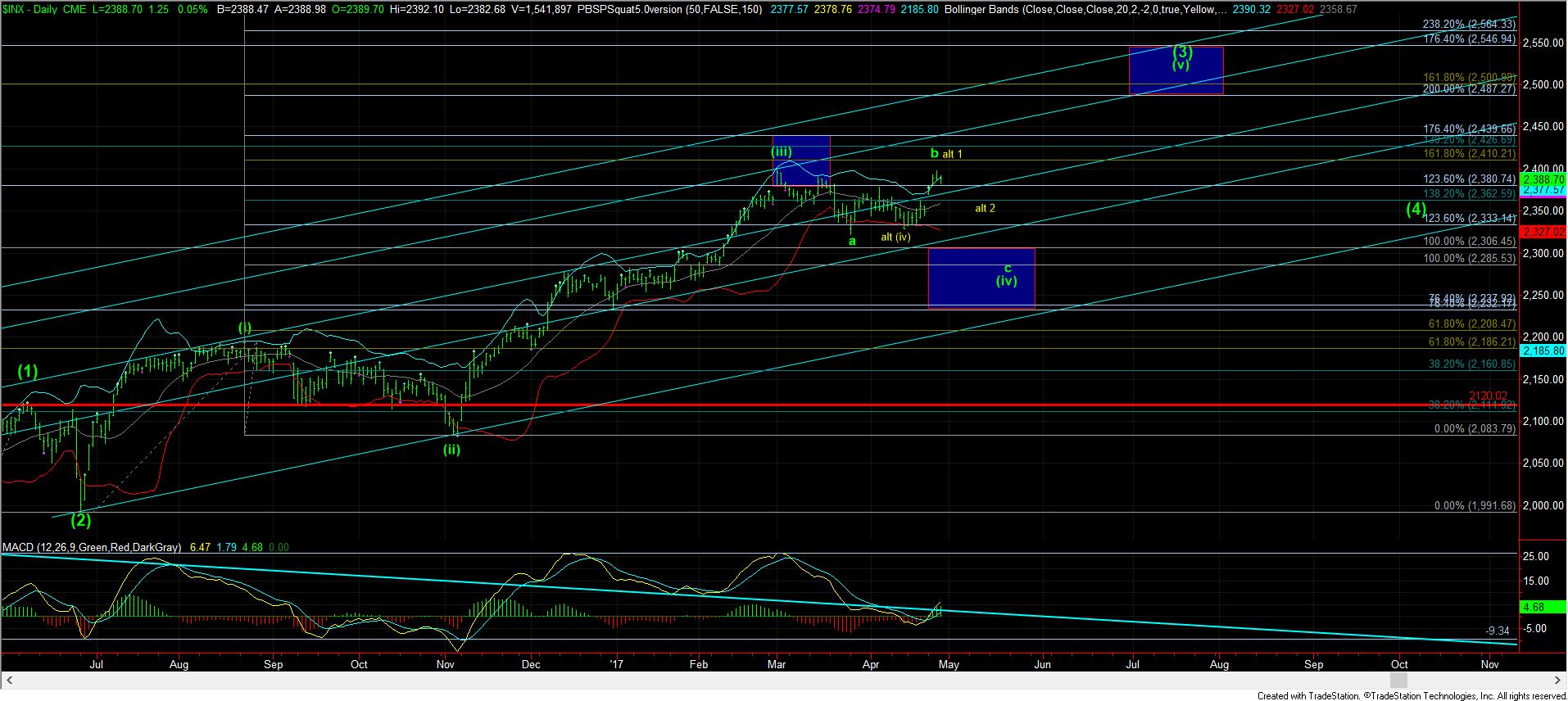 1SPXDaily