When we warned you months ago about being prepared for the market whipsaw we expect in a 4th wave, this is certainly what we had in mind. And, understanding that the nature of the market has changed is half the battle.
Yet, even though the market has provided us with extraordinary whipsaw, we have still been able to identify most of those turning points within that whipsaw. The most recent one was presented at the pivot point I highlighted yesterday, which has turned us down over 40 points from that region.
But, even though we have dropped today, as I noted yesterday, topping on what seems to be a 3-wave rally makes it seem a bit less likely that we are going to drop precipitously just yet. Of course, the market can do what it wants to do, but it will need to break below 2590SPX to suggest that we are beginning a much bigger move to the downside.
For now, my primary count remains that we are in a wave 2 corrective rally, with a c-wave rally still to come. My alternative – which I still think would fit the bigger pattern in a better way – is for us to rally back up to the 2800 region as presented in blue. But, due to the weakness we have seen in this market of late, the market will have to prove that blue count to me with at least a break out over 2720SPX.
Therefore, I am cautiously looking higher for a bigger retracement into next week. But, should we break down below 2590SPX sooner rather than later, I will likely have to adjust my expectations to a more immediate bearish posture.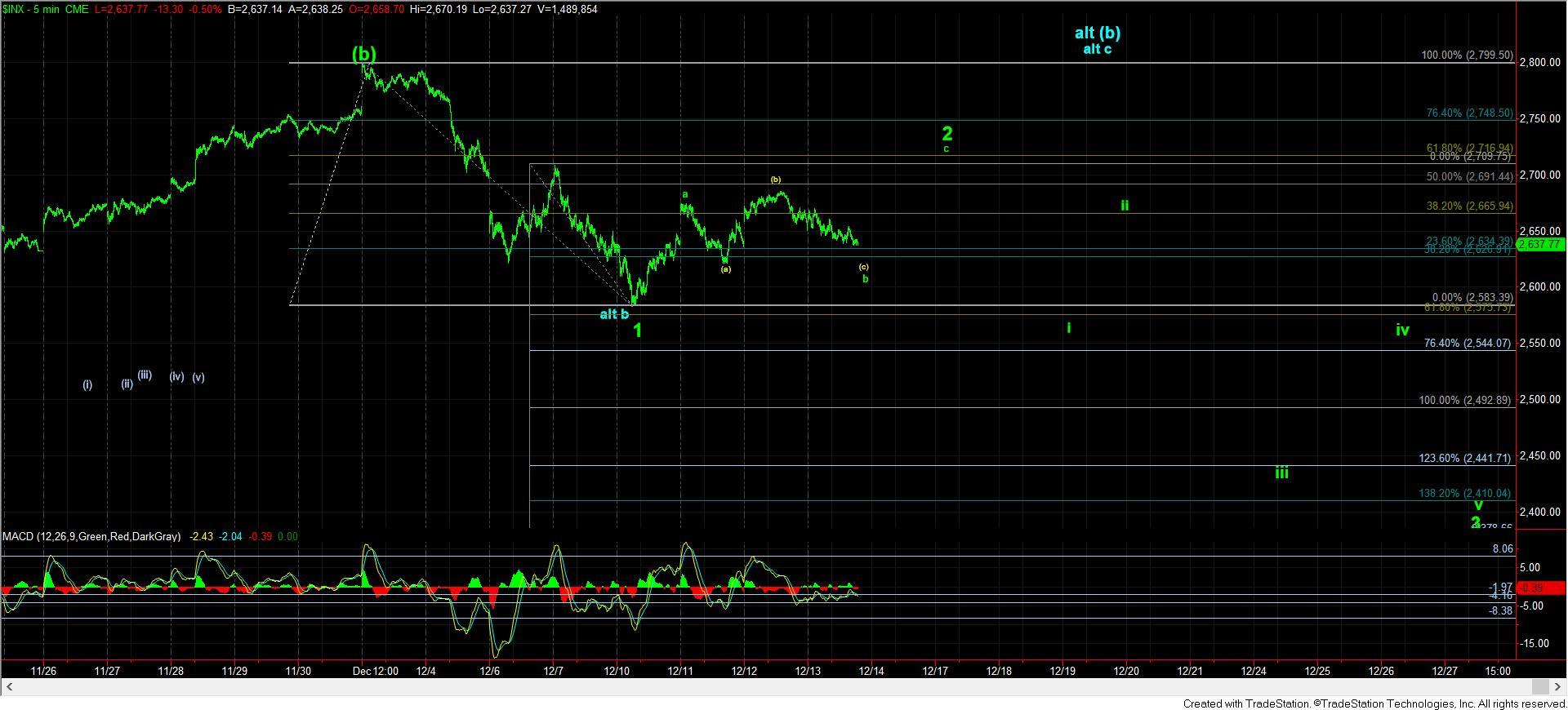 5minSPX