Setting Up For A Short Squeeze
With the market following through to the downside in the overnight session, we hit a low that is akin to 4325SPX. And, as I have now added a support box to our 5-minute SPX chart, you can tell that we came right down to the support region.
I am going to keep this analysis relatively short and easy. As long as the market respects that support region on the SPX, then I am going to be looking for a short-squeeze rally back up towards the 4480SPX region. Should we break that support, then lower lows can come sooner rather than later.
My preference remains for us to see more of a rally even if we are going to see lower lows. If this really is a larger a-b-c correction taking shape, then we do not have enough of a b-wave that is proportionate to the size of the a-wave. Moreover, I have no clear set up for further immediate downside. So, due to these two reasons, I think it is reasonable to expect another rally to be seen.
The question will then be how that rally takes shape. A corrective b-wave rally most often provides us with an [a]=[c] ratio within its structure. So, if the low last night completed the [b] wave of the b-wave, then the [c] wave should carry us towards the 4470ES region, as you can see on the 5-minute ES chart. Of course, if the market drops deeper into the support zone, then this target will be slightly lowered.
The difference between the green and purple counts at this time relate to the size of the next rally. You see, if the market is tracing out a leading diagonal for the green count (again, that is not a high probability to me just yet), then the wave [iii] should take us through the 4500 region, as a 3rd wave in a diagonal usually targets the 1.236 extension of waves [i] and [ii]. So, this means that as long as the market strikes the 4470ES region, and then drops back down below 4410ES, it becomes highly likely that we are going to drop to lower lows.
So, as long as the market holds our support, we have solid parameters to track over the coming week or so. And, should we see that rally, please do not allow the FOMO (fear of missing out) sway you. Consider that we still need to see the market break out over the 4470ES region to even begin considerations of the leading diagonal. And, should the leading diagonal complete, then we still likely see a wave [ii] back down towards the 4400SPX region before we begin the 3rd wave of wave 5 of [3] in earnest.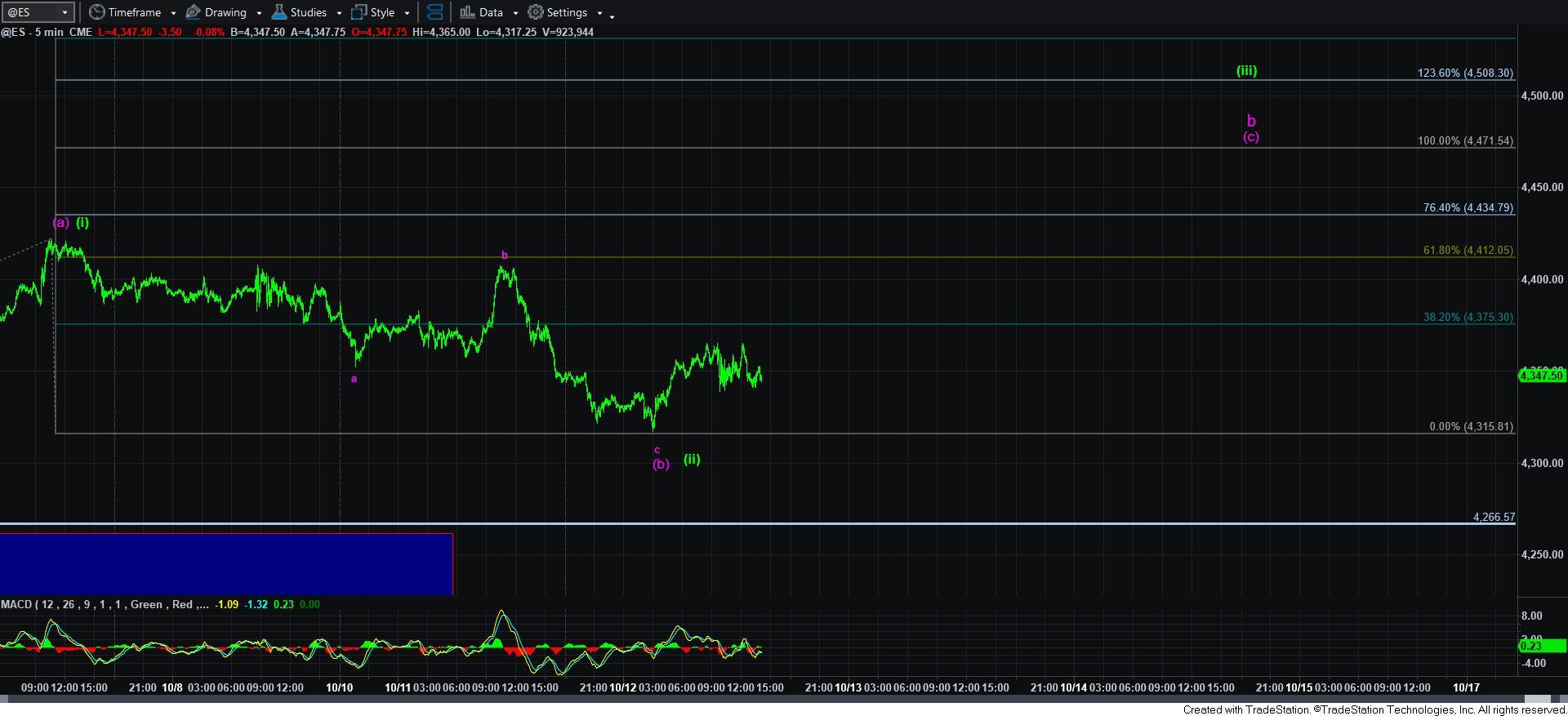 5minES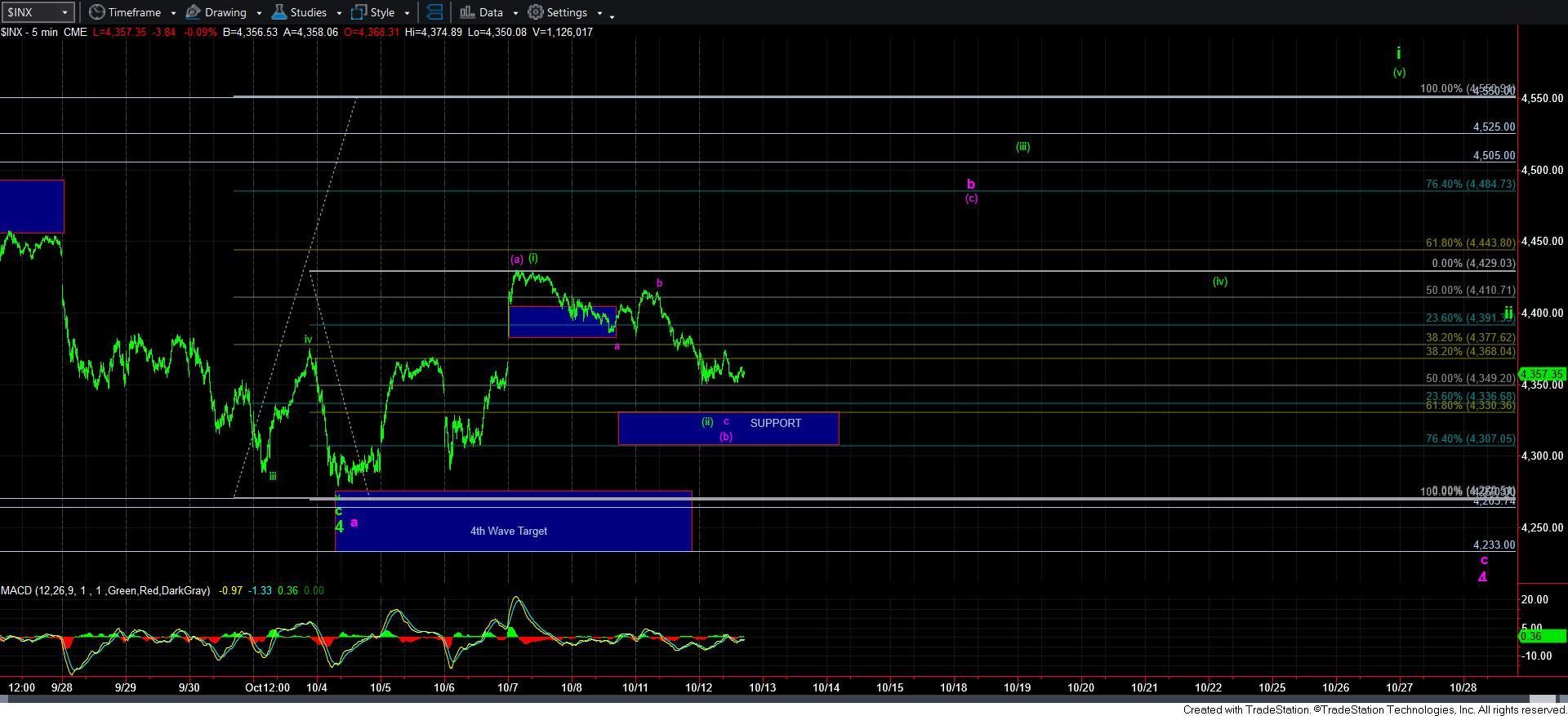 5minSPX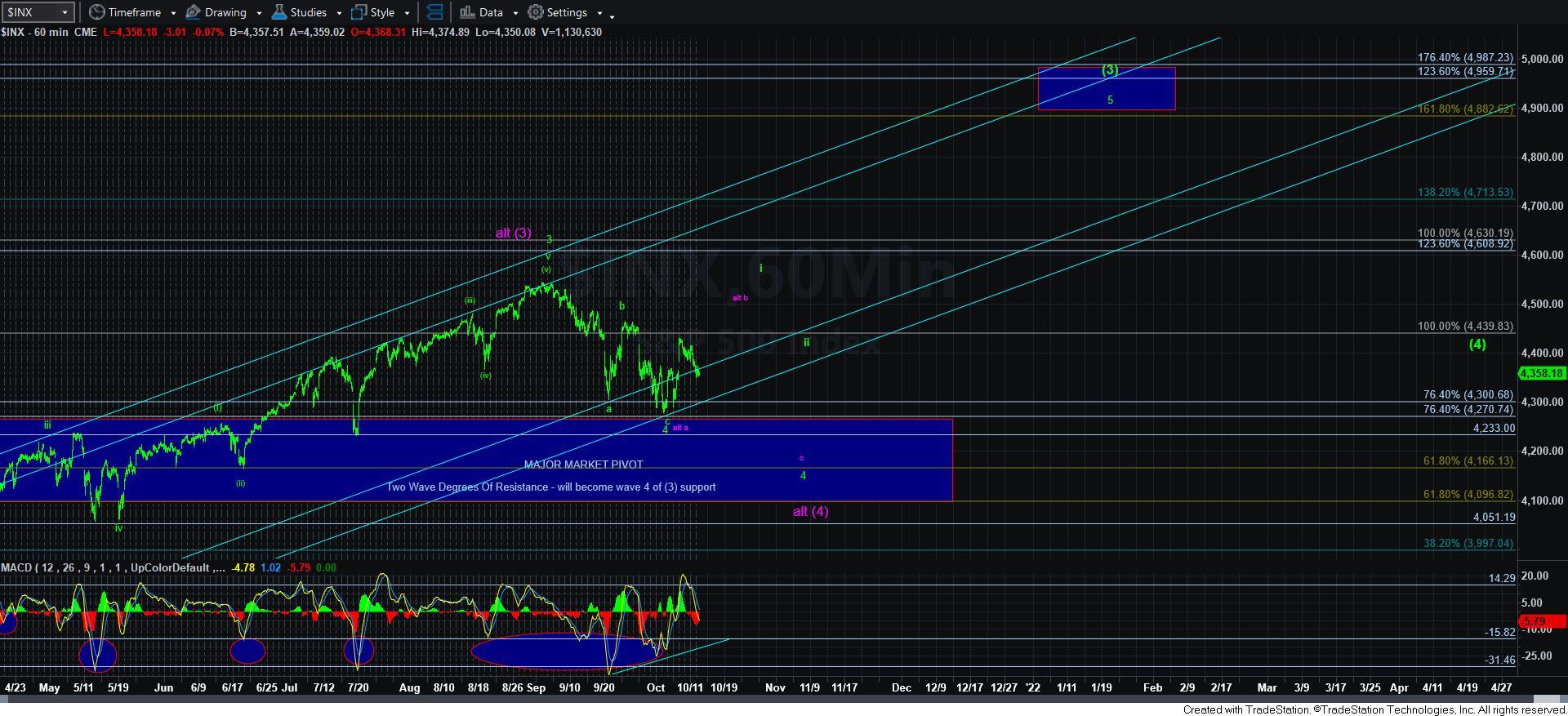 60minSPX