With the lower levels structure today, but with an ugly overlapping structure, it was almost as if the market was pained to drop a bit lower to complete a wave (ii). While the downside structure was clearly not that of an impulsive 5 wave c-wave, one can consider the downside as having completed in a WXY pattern for wave (ii). As long as today's low holds as support, we can maintain that expectation.
In the bigger picture, I still maintain that as long as we remain over 2245SPX the market is setting up to head to 2330SPX. If we were to break 2235SPX, I would likely move to the sidelines to see how the market develops. But, again, as long as we are over 2245SPX, the bulls remain solidly in control.
At this point, the long term trend line which has kept us in check for some time resides around the 2300SPX region. Once we are able to break out solidly through it, we may only consolidate over it in wave 4 on a retest of that region from above. So, this region has been and continues to be very important when looking to the direction of the market over the next half year.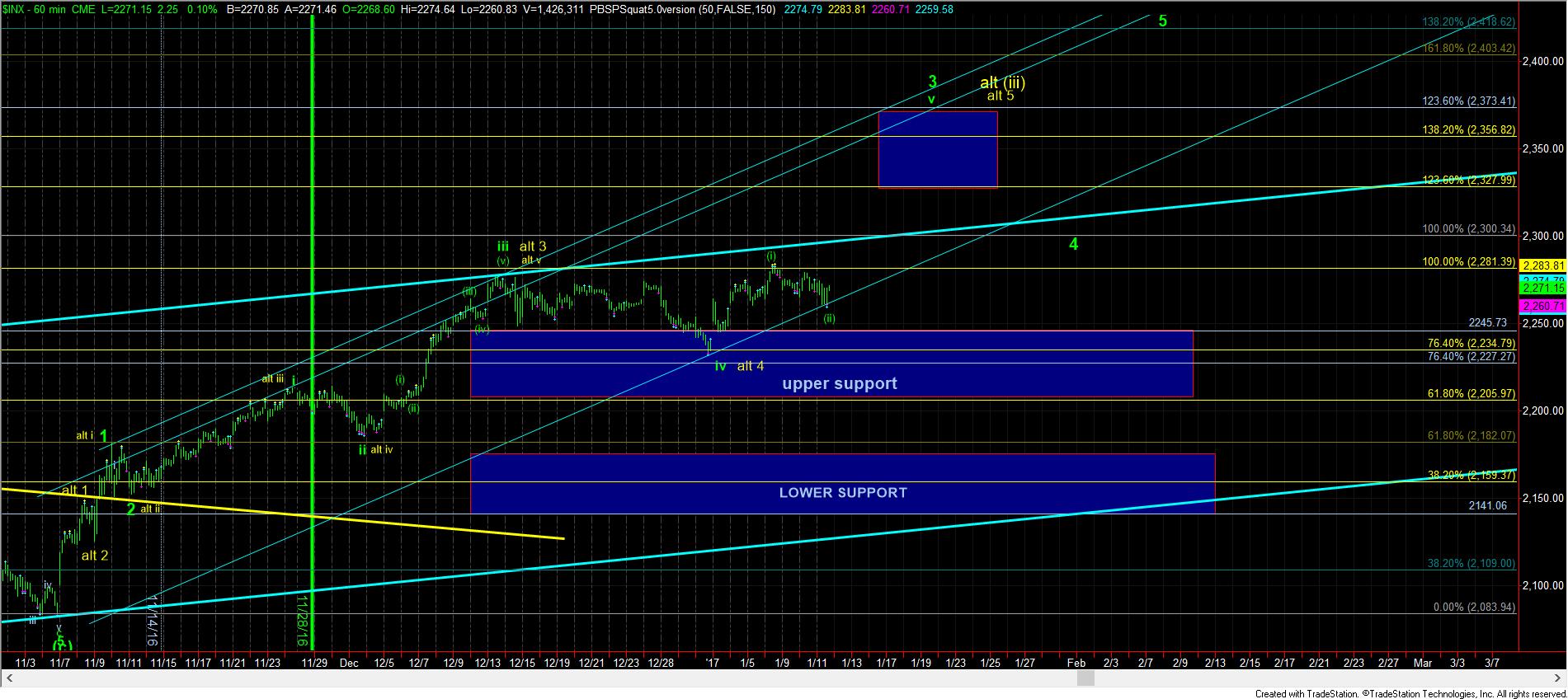 1turnchart