With the market completing 5 up yesterday, and today taking out the .764 extension of the (1)(2) structure up, it makes it likely that we have begun our next trek to higher highs. Based upon the current set up, it seems we should be on our way to at least the 2310SPX region, with the potential to still exceed 2330SPX, all depending upon extensions.
As noted yesterday and today, it would take a break of last Friday's low to make me question the current wave count. Moreover, our micro support box is presented on the 5 minute ES chart, which, if held, keeps pressure up to the 2280ES region sooner rather than later. However, a break of that box would suggest that we see a wave (2) pullback, as shown as the alt (2), and would then project us as high as the 2360SPX region in that (1)(2) set up.
Ultimately, our main bullish thesis is still being supported by the price action. And, as long as we remain over upper support, we are on our way to complete wave (iii) of v of 3, as shown on the 60 minute chart, with a minimum target for wave 3 around 2310, but with a more ideal minimal target of 2330SPX.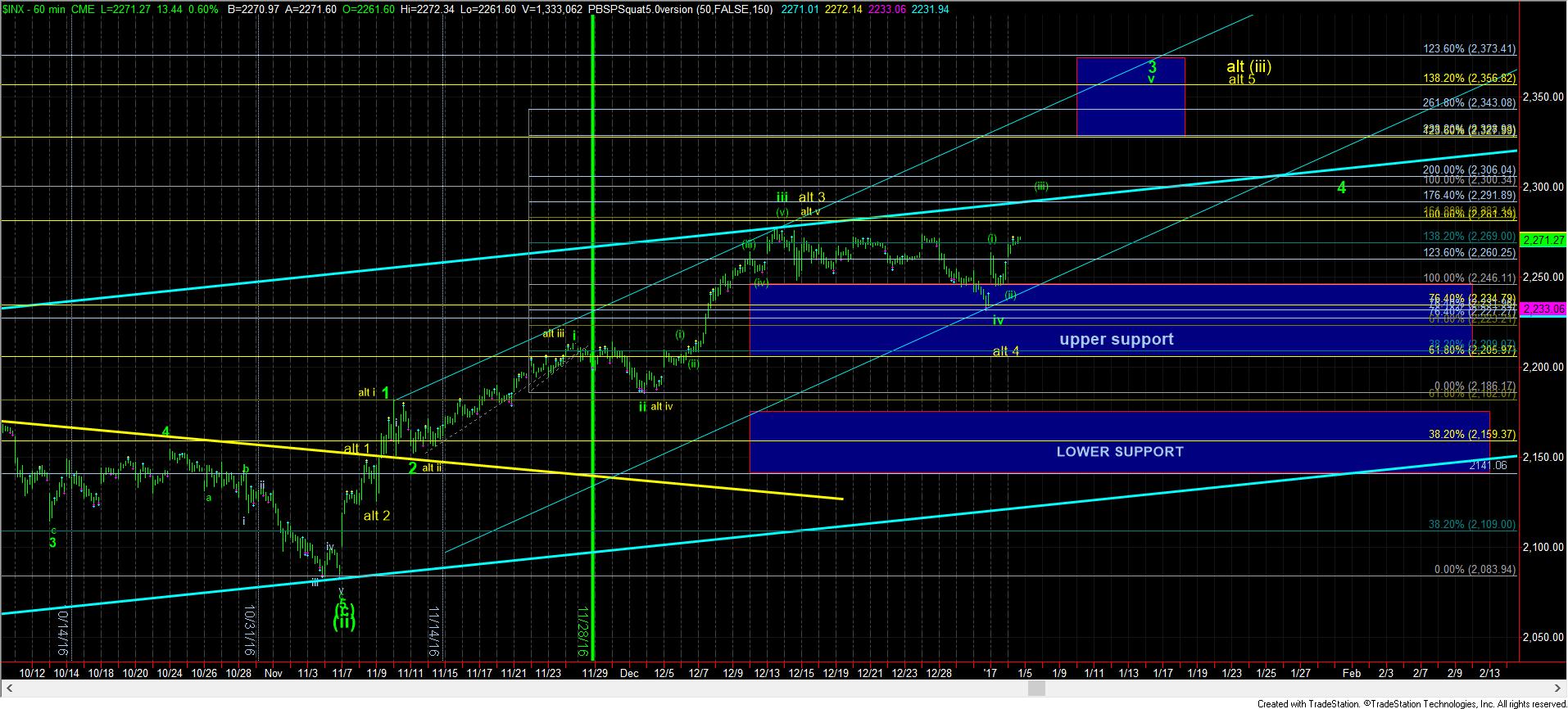 1turnchart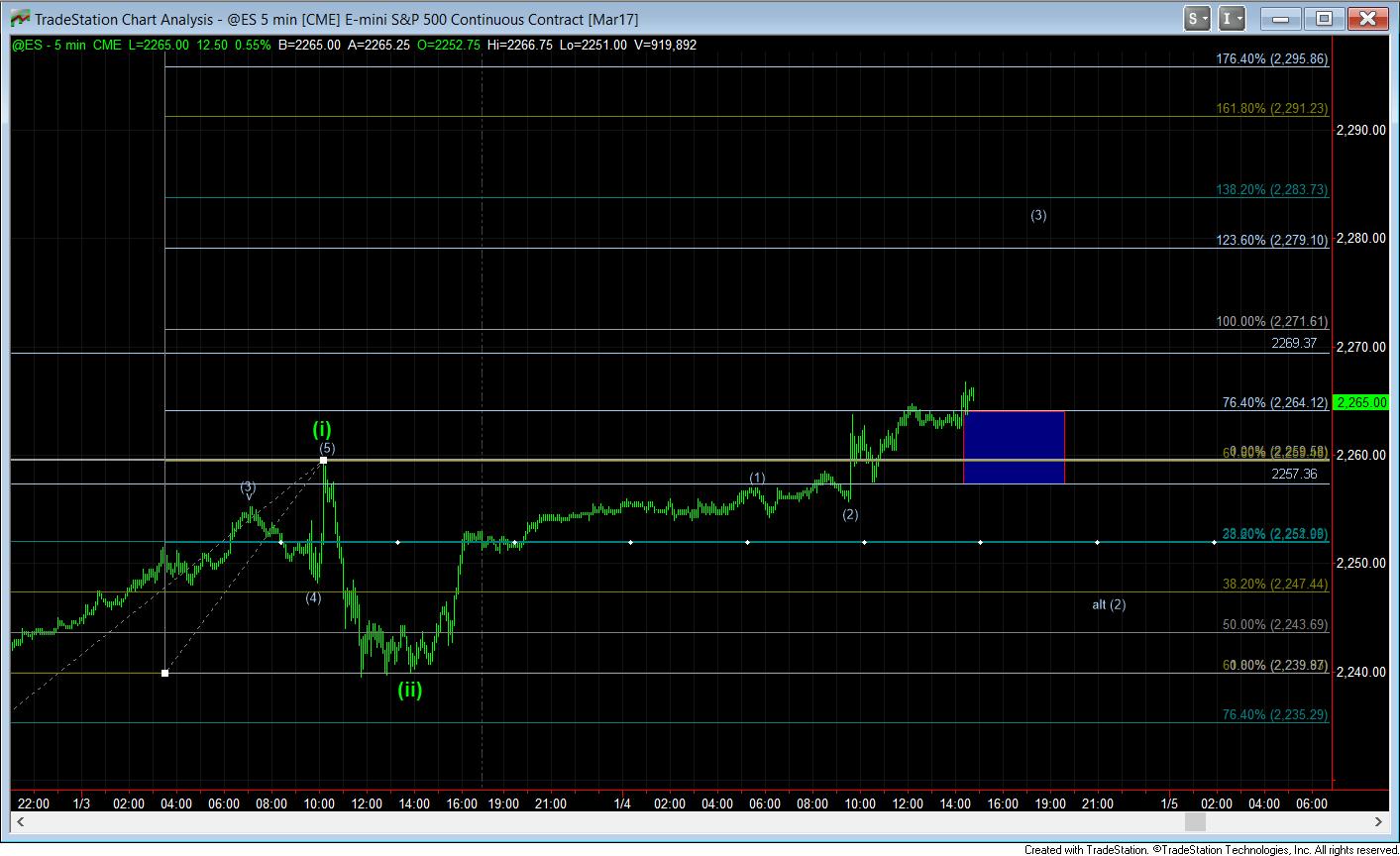 3minES