Yesterday, the market came roaring back as expected, and retested the break down region at 2123SPX. While the SPX can count as 5 waves off the low, it did look like another 4-5 was needed in the ES. However, since the SPX has been a bit more accurate of late, I will be going with that potential. This means that wave 1 of the (c) wave has completed, and we are now in wave 2 of that c-wave.
Within this wave 2, the drop, followed by the rally, seems to be waves a and b within the waves 2, thus needed a c-wave down to complete this structure and set us up for a rally towards the 2154 region. Also, based upon some of the calculations I have run, we can even see a deep wave 2 and almost re-test the last lows before wave 3 of (c) begins. But, we seem to be running out of time today to see the completion of wave 2.
Alternatively, should we see a break below the prior low, that would place me in the larger (b) wave count, and, yes, that still has the potential as far down as 2077SPX. While that is clearly not my expectation at this time, I do have to note it.
Ideally, the market seems to be setting up for the (c) wave higher, and it still needs one more decline wave before that 3rd wave can begin. And, to reiterate, as long as we remain over 2075SPX, I will continue to look higher for at least that (c) wave rally towards 2150.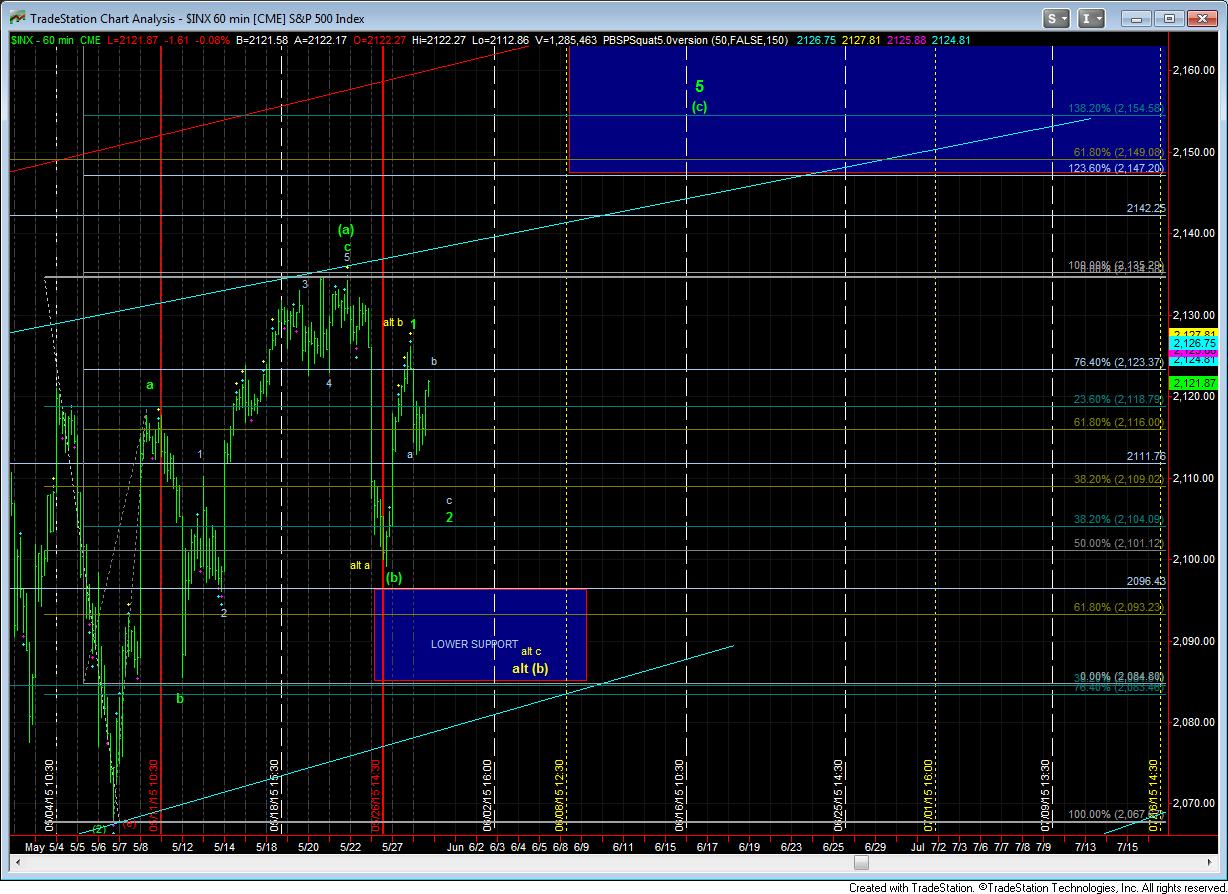 TurnChart