Same Parameters, Different Day
I am writing today's update a bit earlier since I will be presenting at the MoneyShow this afternoon from 2-3.
As the market has squeezed a bit higher now, based upon some other signs I am seeing, there is still a bit higher we can extend in this move off last week's low. But, that changes nothing in our overall view, as it remains the same.
We still need the next decline to provide us our guidance as to whether the market wants to extend wave 3 to 4550-4600 or if we are indeed completing a b-wave top, with a c-wave decline to come next down to the 4240-70SPX region.
Just to remind you, a corrective decline into the support box on the 5-minute SPX chart suggests we are continuing higher towards 4550-4600SPX and extending wave 3. However, an impulsive 5-wave decline tells us we are likely heading down in the c-wave.
We will need a break down below the 4470SPX level to even begin to discern between those two paths.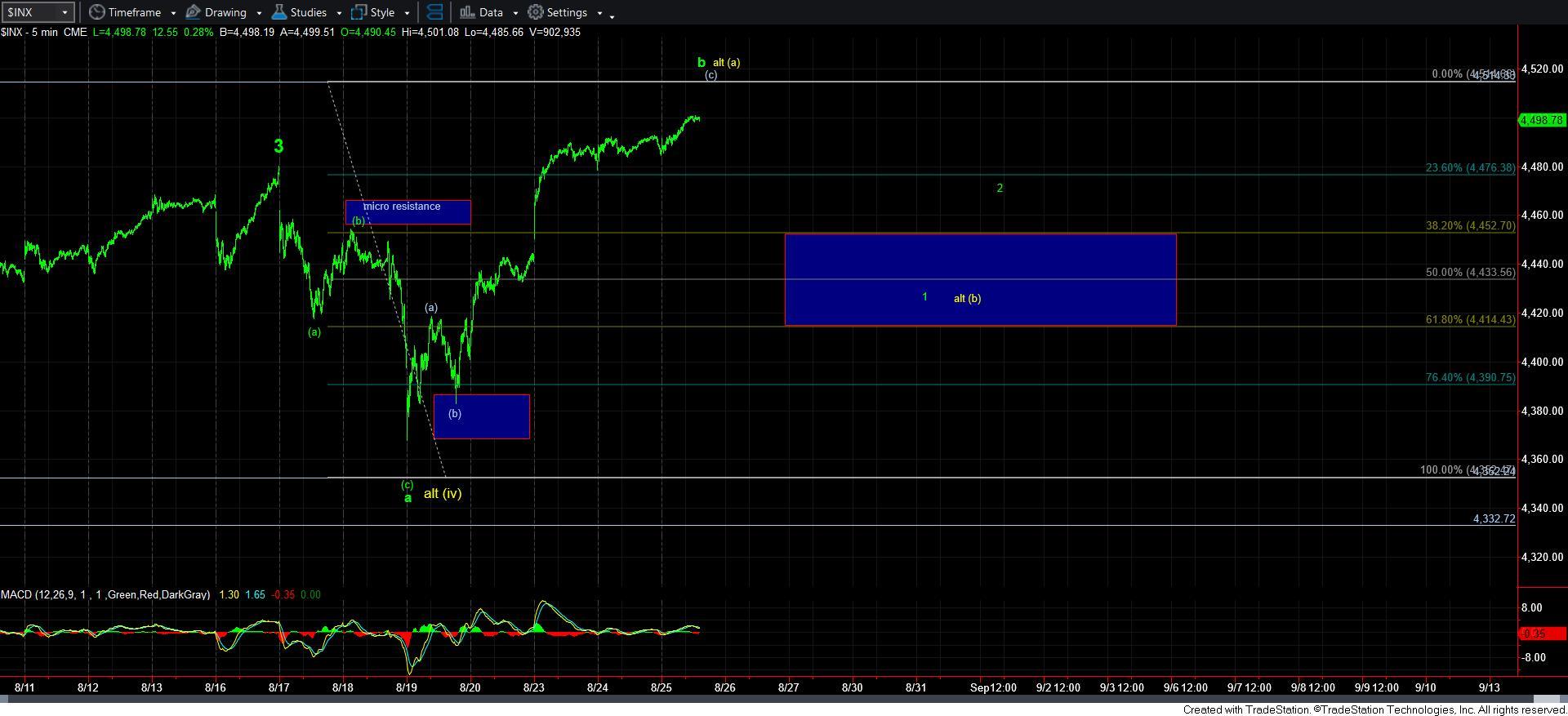 5minSPX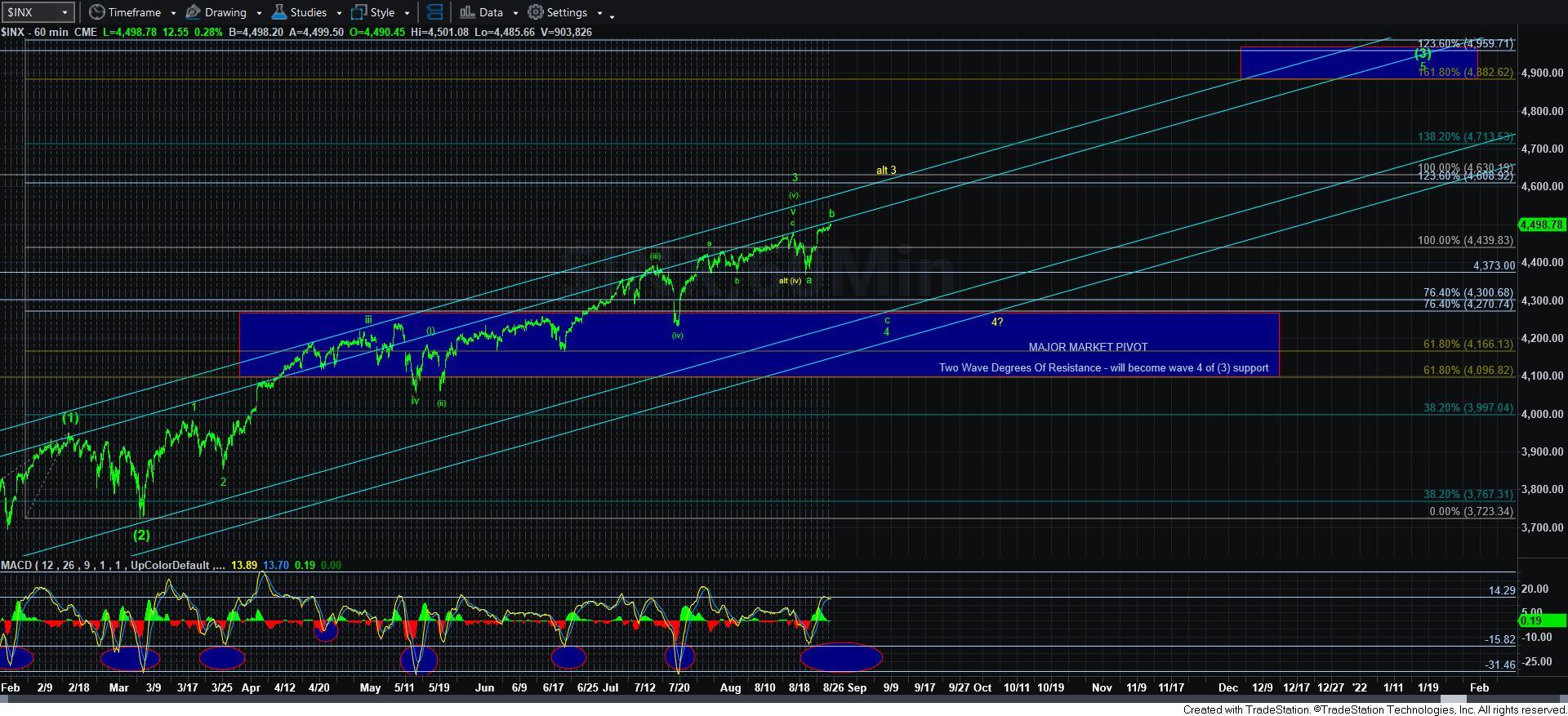 60minSPX