SPX and IWM Continue to Diverge
With the S&P 500 (SPX) being unable to confirm that the b-wave pullback has begun, the Russell 2000 (IWM) has still retained its smaller degree downtrend.
As you can see from the 5-minute chart on the Russell 2000 Index futures (RTY), as long as we remain below 1700, we seem to be tracing out an ending diagonal for the c-wave lower towards the 162/63 region on the IWM. But, due to the overlapping structure, I have a hard time suggesting an aggressive short at this time. Rather, as I noted over the weekend, I am looking for bigger pullbacks to be buying opportunities for the run to higher highs rather than looking for opportunities to short.
While the SPX is still pushing higher, I still want to see the pattern noted on the chart in yellow fill out a bit better. That means that I still want to see a b-wave pullback before we can complete wave (i) after a c-wave higher.
Alternatively, if we continue higher, the next drop may only be the b-wave in green in the SPX, which suggests this long term 3rd wave off the 2009 low tops out much earlier than the yellow count would suggest.
As I have mentioned so many times, the lack of a solid conclusion to wave (4) has put us in this mess in the market. It has forced us to track two paths towards 3000+. And, since the IWM is really a much cleaner chart, as long we remain below 174, I can still maintain the yellow count in looking for a much bigger pullback later this summer. However, should we see a rally through 174, then we have to assume that we are heading higher in the green count, which can top out as early as the end of 2018.
So, for now, I continue to view the yellow count as my primary count, until the market proves otherwise. But, as we have been reiterating for months, it is still quite likely that the SPX will top 3000 before this market sees a significant correction (20-30%). That has not changed. But, it has clearly been quite a challenge tracking the specific path as to how we get there, as the market has still been clouding the specific path to 3000 thus far.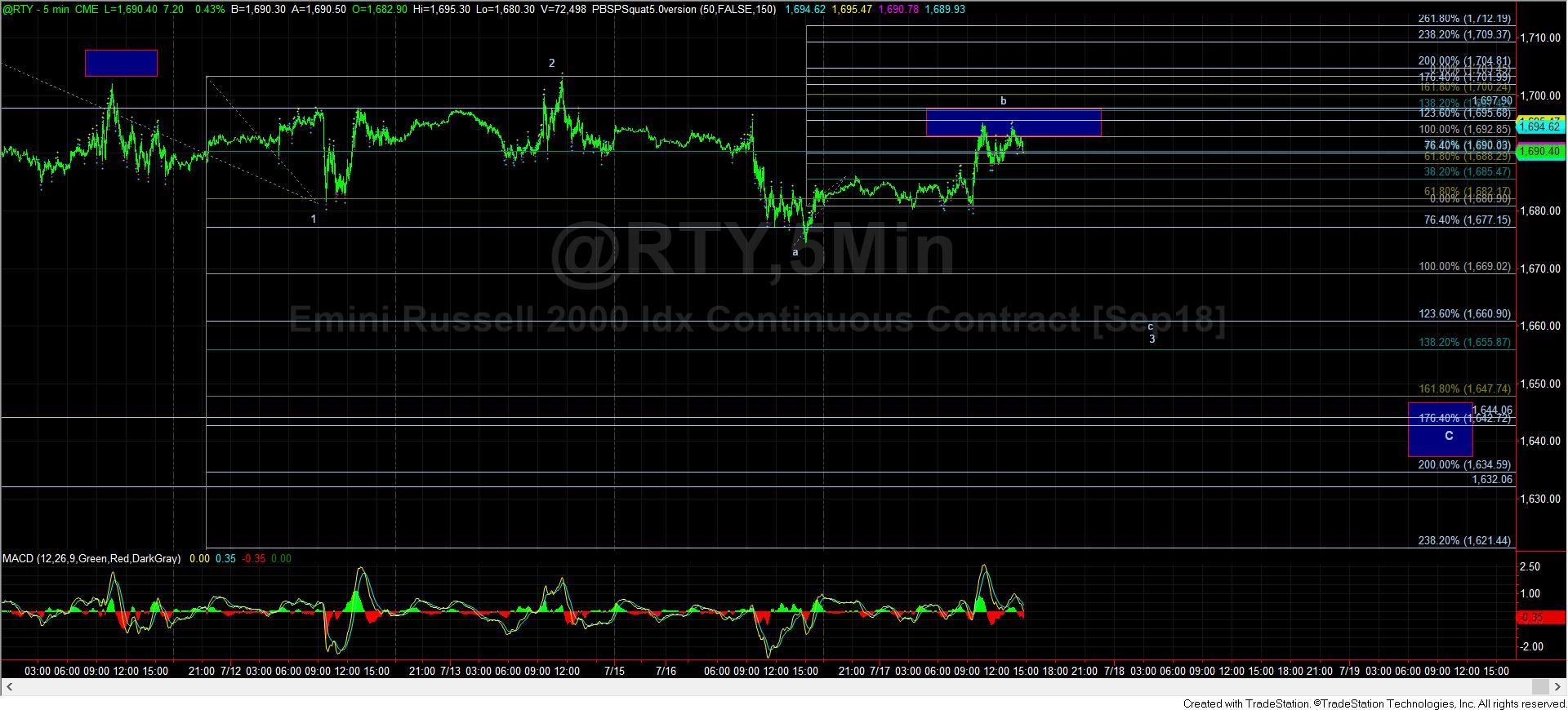 5minRTY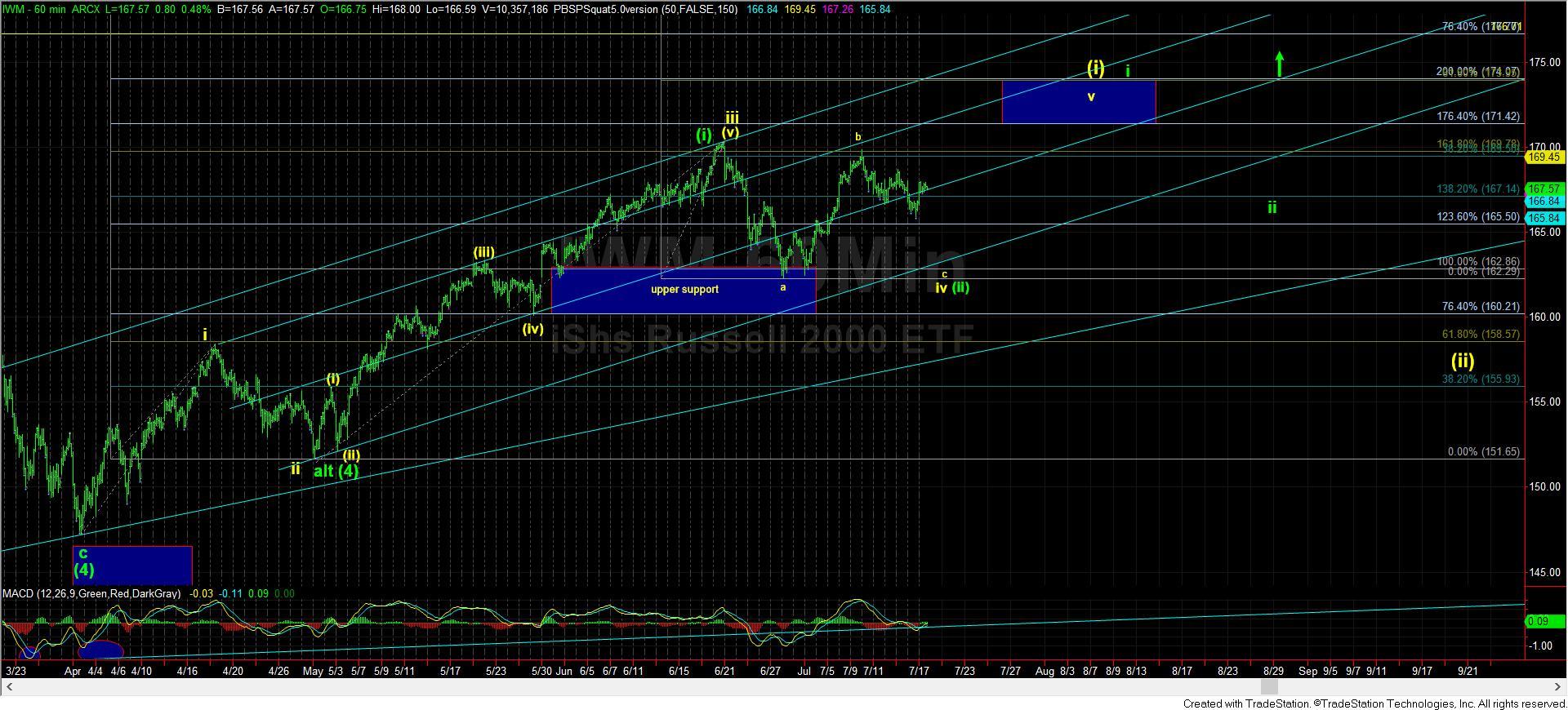 60minIWM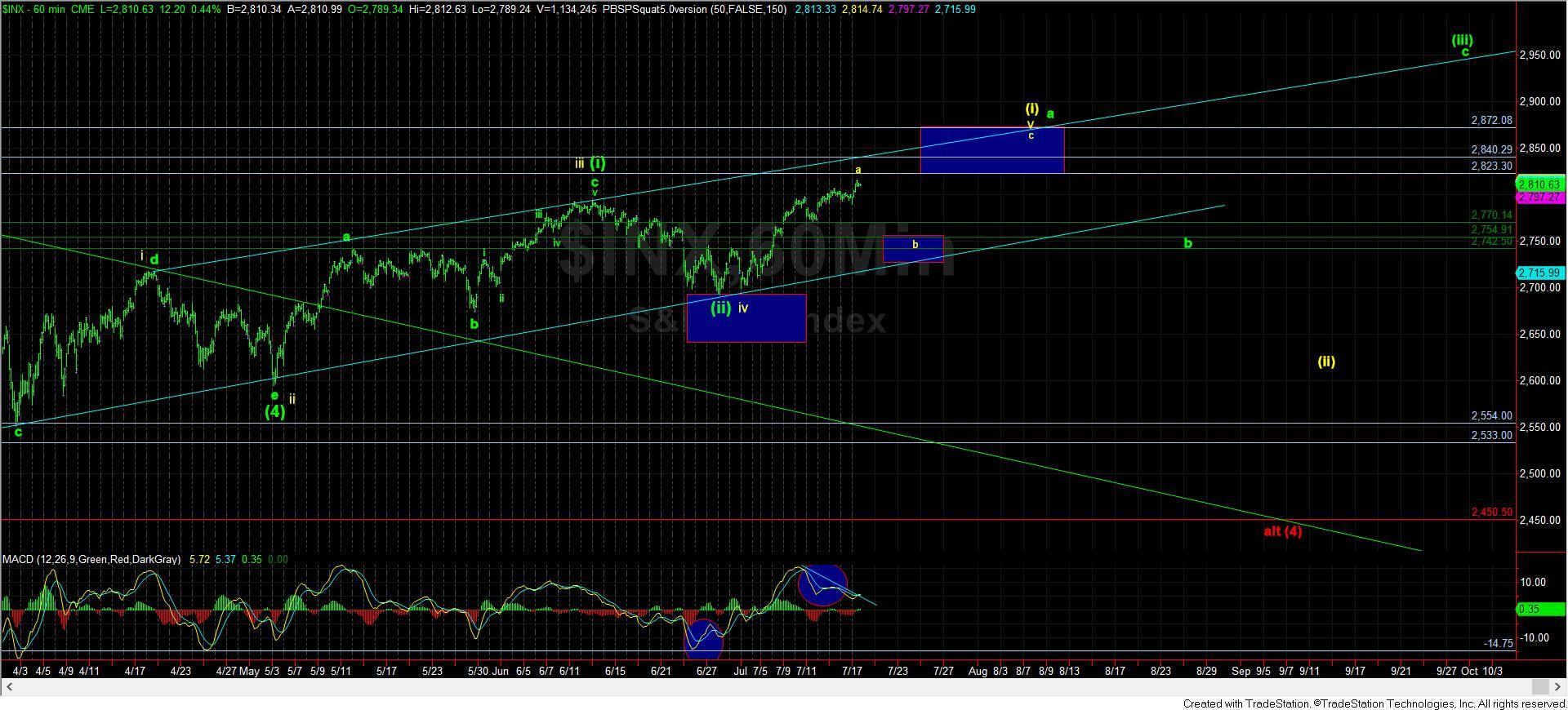 60minSPX