SPX - The Rally Continues
Overnight the S&P 500 (SPX) futures continued to push higher, which pushed the most immediately bearish path over the edge and has us now focusing on the more complex patterns which had previously been alternate paths.
In the early part of the trading session the market did retrace about 25 points from the overnight high; however, we were unable to break through even the upper end of micro support before pushing to new highs once again.
This inability to break support followed by new highs gave us what now can be counted as a full 5 wave move up off of the lows on the futures, which is suggestive that we still will see higher levels prior to breaking back down below the 2728 low.
Now the cleanest path for this structure to take at present would be for us to see a corrective 3 wave retrace that heads down towards the 2790-2750 zone. This should then be followed by another break higher back over today's highs. If we can indeed follow-through with that structure, then my base case will still likely be that these higher levels are still part of a larger corrective pattern as shown on the SPX chart below, which should ultimately lead back down in the months ahead.
I do want to caution, however, that because we are no longer following an impulsive pattern down off of the highs, the analysis over the next few months is likely going to be difficult and we will need to be open to adapting with the market.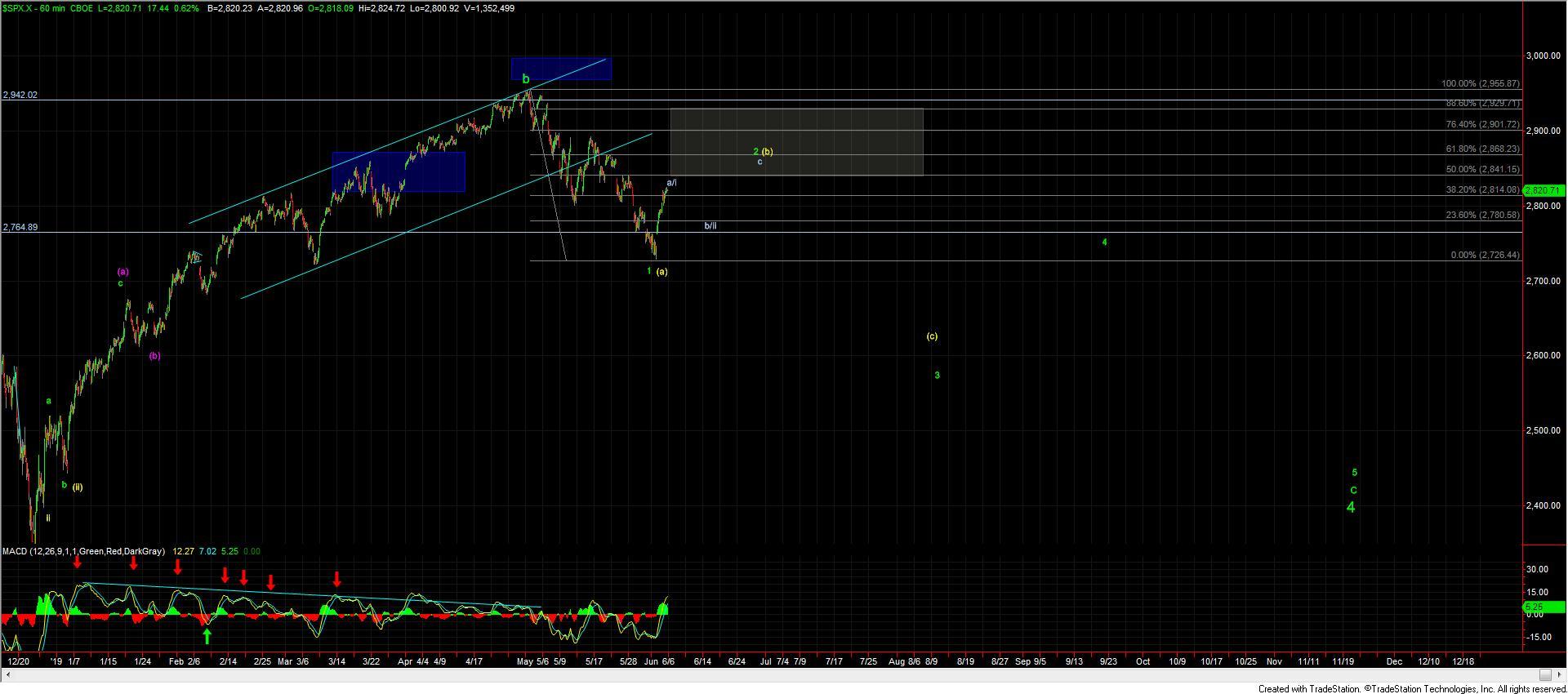 SPX 60m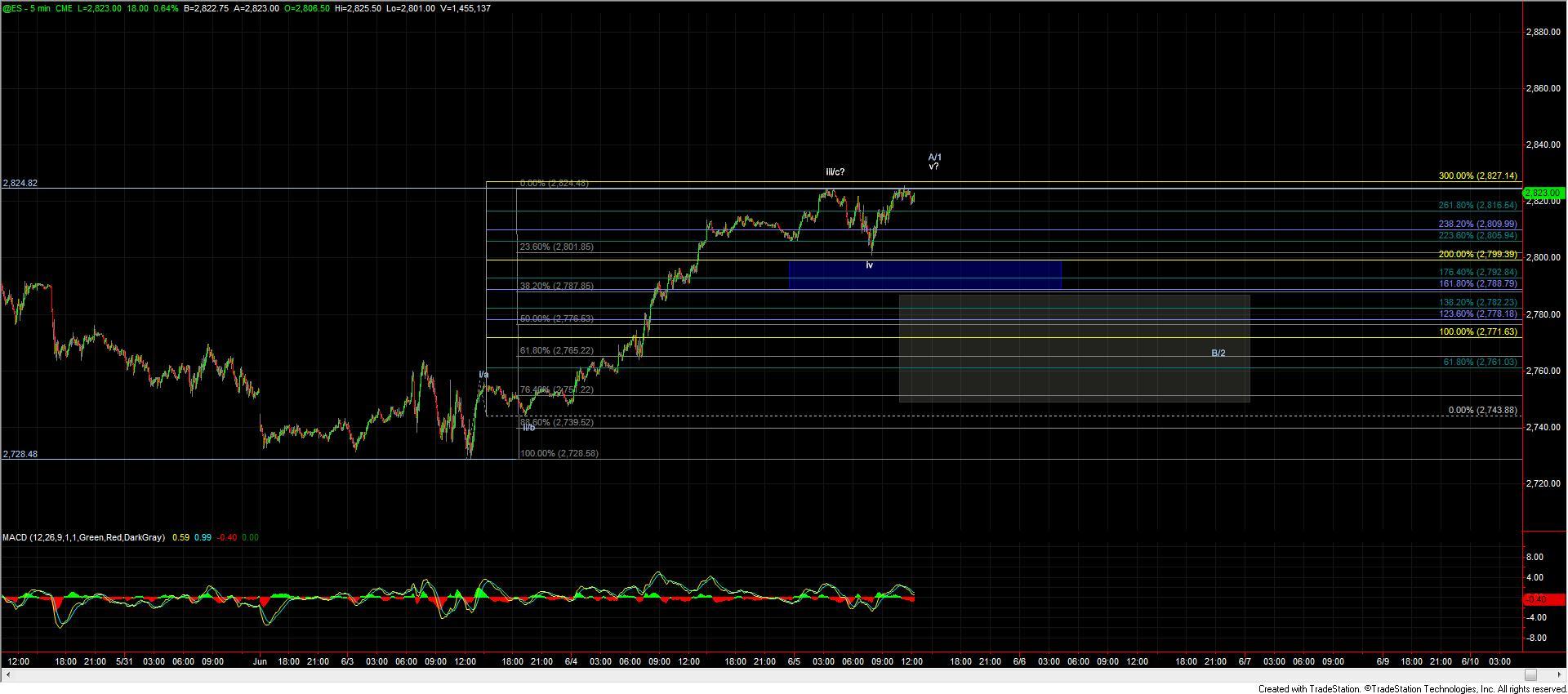 ES 5m