SPX – Still Pushing Higher
Overnight the SPX futures have continued to grind higher and this grind continued throughout the day into the late afternoon. At the time of this writing, the SPX hit the 50% retrace of the entire move down off of the 2957 high and as so far held this level.
As noted earlier while I do still prefer to see a retrace for a wave b of that larger wave 2 as shown on the green count with this continued grind higher I have to now allow for the case that we may already be in wave c of that wave 2 which I am showing in blue on the charts. Because we can now count a micro impulsive wave pattern under this blue count off of the 2800 low that was struck yesterday it gives us some failure levels to the downside which can give us some early warning signals of a top. Holding those levels however further suggest that we are following through on the more direct path which ultimately targets into the 2860-2875 zone prior to topping in wave (c).
Current micro support comes in at the 2838 -2832 zone and as long as we hold that zone the pressure will remain up in the near term and those direct targets in the 2860-2875 are very much in play.
As noted previously we must still remember that with this more complex pattern we will continue to see further twists and turns as the market. So I reiterate the importance of staying on our toes and try to be selective when trading this market.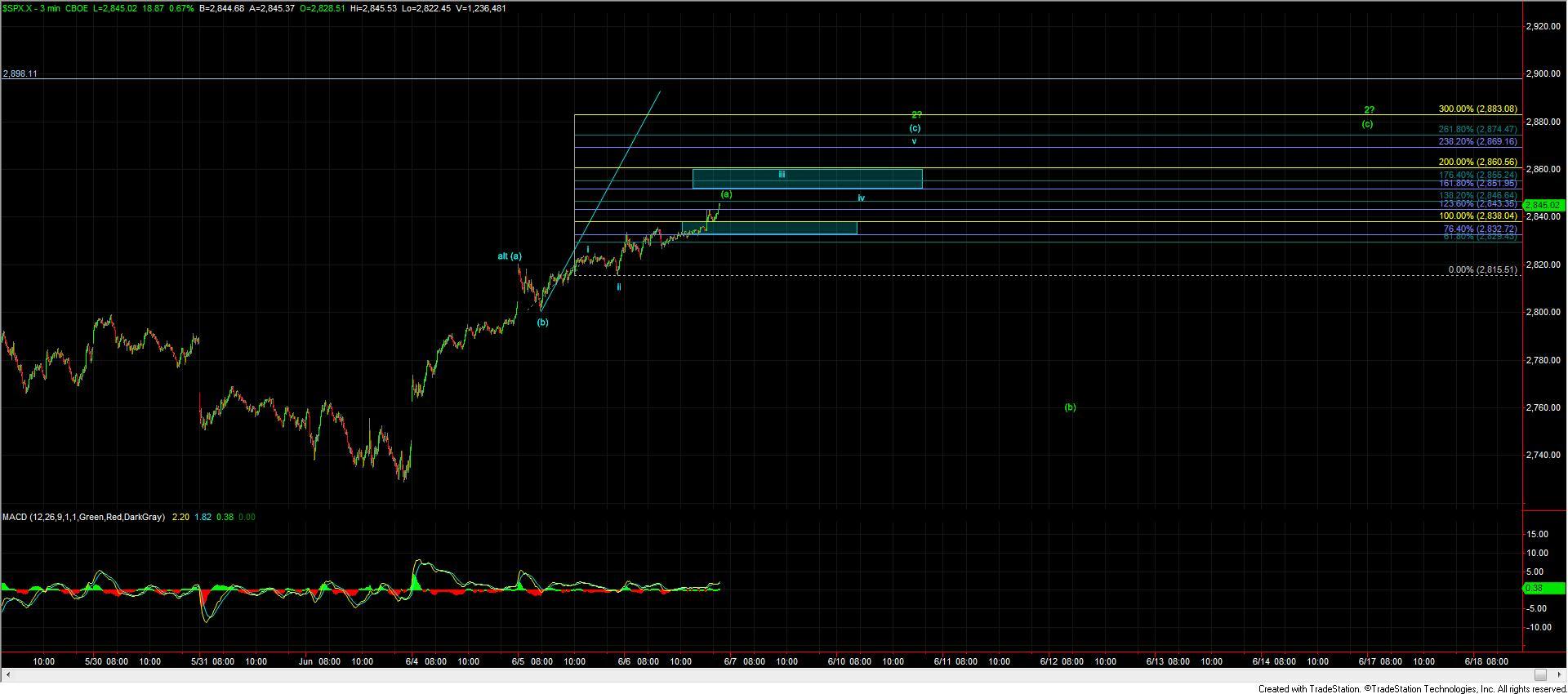 SPX 3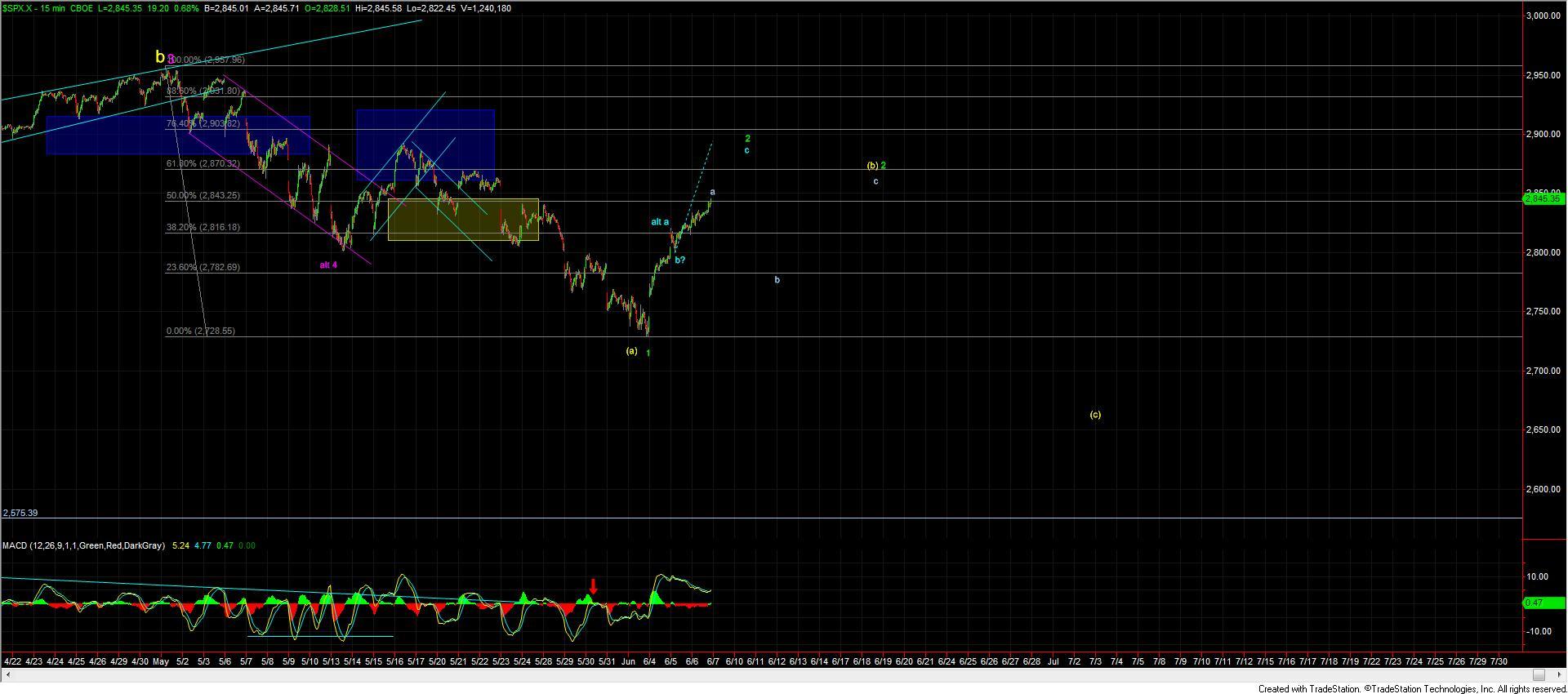 SPX 15
SPX 60