SPX Still Holding Over Support
This morning I mentioned that with this continued move higher we now look as though we are in the heart of an impulsive wave structure off of the 7/6 low. Since that morning update we really have not seen any movement that would warrant a change in this analysis. So with that my base case remains that this move off of that 7/6 low as part of wave v of 1 which is shown in white. Under this case we still have no confirmation that we have topped for wave (iii) of that wave v but we are approaching the 161.8 extension at the 2146 level. Current support for wave (iv) of v under this impulsive case comes in at the 2124-2115 range and as long as we are over this support zone we should still should ideally see another move higher finish off wave (v) of v of 1 up. A break of this support zone would be the initial signal that we have indeed topped with further confirmation coming with a break back under the 2110 level.
Now should should we complete a full 5 wave impulsive move up off of the 7/6 low as described above it would certainly be possible to consider this a 1-2 i-ii up off of the 1991 low as is shown in green on the chart. Under this case we would still be looking for a local top around the 2160 are but would then expect to see much more shallow retrace for the minor degree wave ii vs. the larger degree wave 2 as is shown in white. This green count is not my primary count at this time however with these continued extended moves to the upside it is certainly on my radar.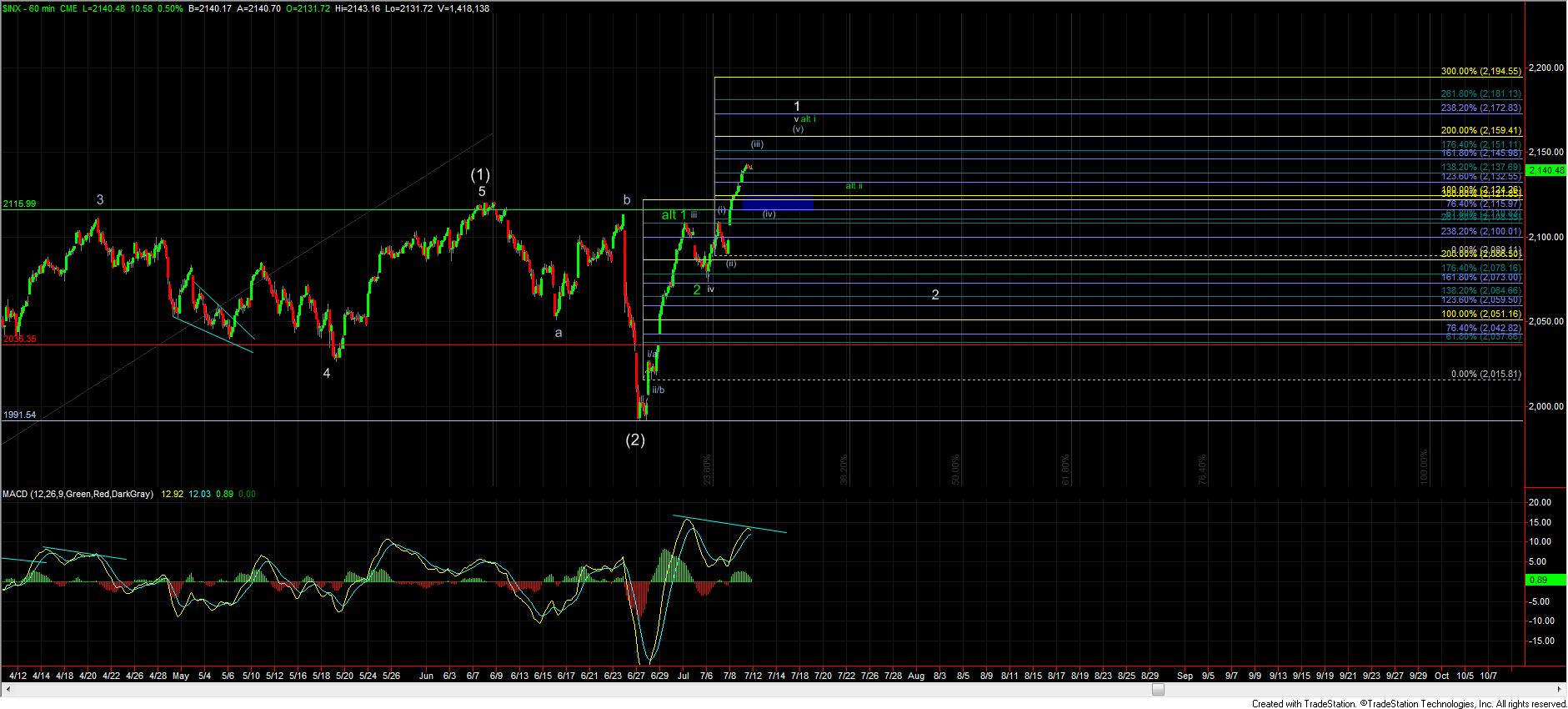 SPX 60m