SPX Pushing The Limit On Both Ends
After holding our key downside support at the 2735 level overnight today, the market opened higher with a gap and continued to press higher with very shallow retraces throughout the day. We moved directly through the lower end of our first resistance at the 2773 level and near the end of the day closed in on the upper end of this zone at 2796 with the high of the day as of this writing coming in at 2796.10. So over the course of one full trading session, we have found the SPX pushing the limit of key pivots levels on both sides of this market.
If the SPX sees a sustained break of the 2796 level, it will open the door to the market has made a more significant and complex bottom. This bottom is laid out per the yellow path on the charts vs. the more direct path lower per the green path. So while both the green and the yellow paths in play, this move higher has undoubtedly put more pressure on the green pattern. We should be able to get some early clues as to whether we are following the green or yellow paths by watching the structure of the next move down off of the highs. Should that move down form a clearly corrective pattern than it would give more credence towards the yellow more complex pattern, whereas a clear five-wave move to the downside lends itself more towards the green path. Of course, we still would need to see the SPX get back under yesterday's low to give further confirmation that we are indeed following the green path with additional confirmation coming with a break of the 2723 level.
If the market is unable to see a sustained break of these levels to the downside and alternative moves back up through the 2776 zone it would signal that we are not following through on the green path and are likely going to see that more complex pattern to the downside develop over the weeks and months ahead.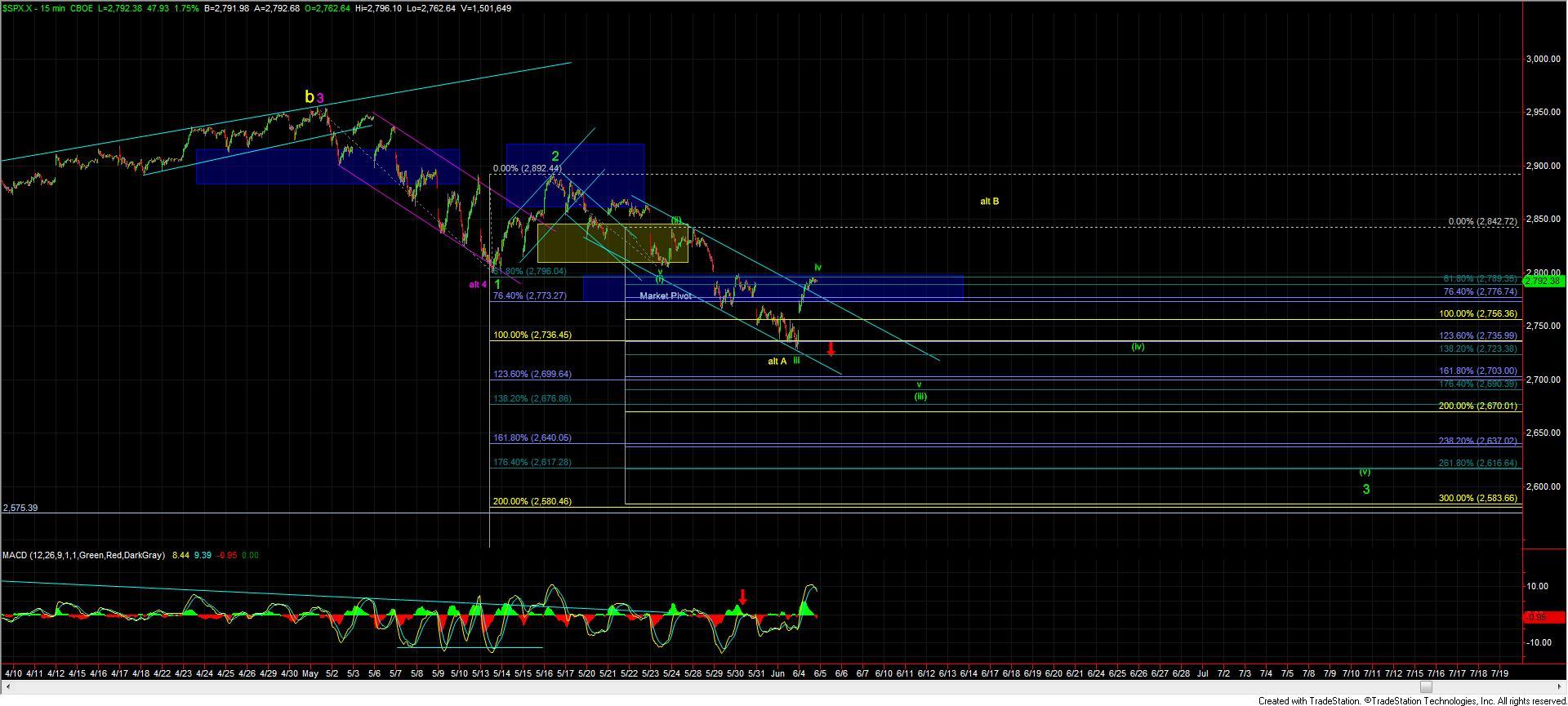 SPX 15
ES 5