SPX Pressing Higher and Tests The Overhead Fibs
After breaking higher overnight we saw the ES move lower during the regular time trading hours moving down off of the highs that were struck just after the open. This is giving us a full pattern and we can consider the move up off of the 1/15 low completed as well as the larger degree pattern for wave (v) of larger wave (3) as shown on the 60min SPX chart. We are still over even the most micro of support levels so we still do not have any confirmation of a top being in place just yet and until some of those support levels break it is still possible to see this still grind higher. I am however still cautious up here as this is still very extended but again do need to see some break of support before looking to the downside on the SPX or any of the other index charts.
If we do continue to grind higher I still have the overhead fibs at the 3338-3349 levels with the 3349 level having good confluence with the larger degree 161.8 ext as shown on the 60min chart. From the downside perspective, I am still viewing yesterday's low at 3307 and then the 100 ext at the 3302 level as key micro pivots that should signal that we have struck at least a local top. Should we break those levels I am then still keying in on the 3271 level below as this is still the 100 ext of one larger degree and I still view this as an important pivot below and a move through this level should help to confirm that we have topped in the larger degree wave (3) as shown on the 60 min chart in yellow.
As I noted this morning this is still following our fib pinball pattern on both the smaller and larger degree timeframes so this is giving us good overhead fibs to watch as well as our support levels below making this for the most part fairly straightforward to analyze.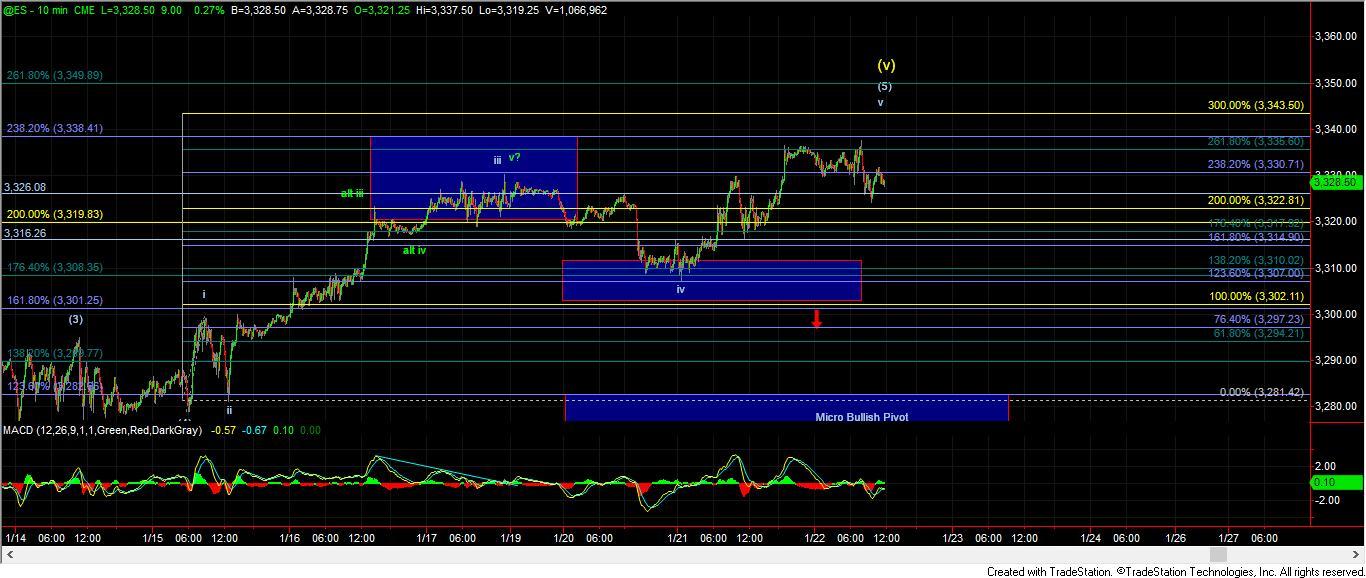 ES 10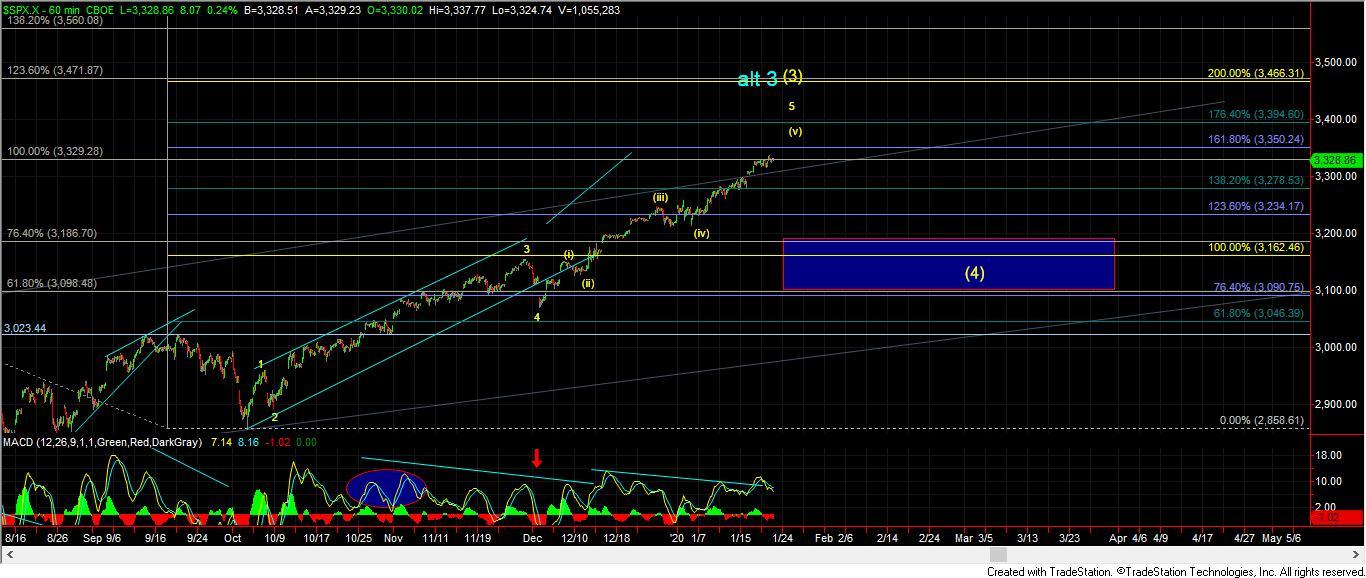 SPX 60