SPX - Moves Lower But Holding Support For now
Today the market opened down slightly and quickly followed through lower spiking down a quick 12 points. This initial drop was followed by a shallow retrace higher that was quickly sold off again. The SPX then followed through lower and stopped right at the 100 ext of the initial move down before once again turning higher thus giving us what counts best as a micro three wave down off of the highs. So with what now counts best as three waves down off of the high and the fact that we are still trading well over support we still do not have confirmation that a top has been struck just yet.
This leaves us pretty much in the same position we were yesterday and as noted at that time:
The initial signal of a top now comes in with a break of the 2974 low with further confirmation coming with a break of the 2951 level. Although not required given where we are in the larger degree count seeing a full five-wave move back to the downside would also help give additional confirmation of a top. Furthermore, because we are likely forming an ending diagonal top in this region the reversal back down should be rather sharp. Failure to see a sharp reversal would certainly be a warning sign that something else may indeed be in play.
So while the signs at this point are still pointing towards this forming a larger degree top until we get some confirmation that this top has indeed been struck this still can continue to grind higher deeper into the resistance zone overhead.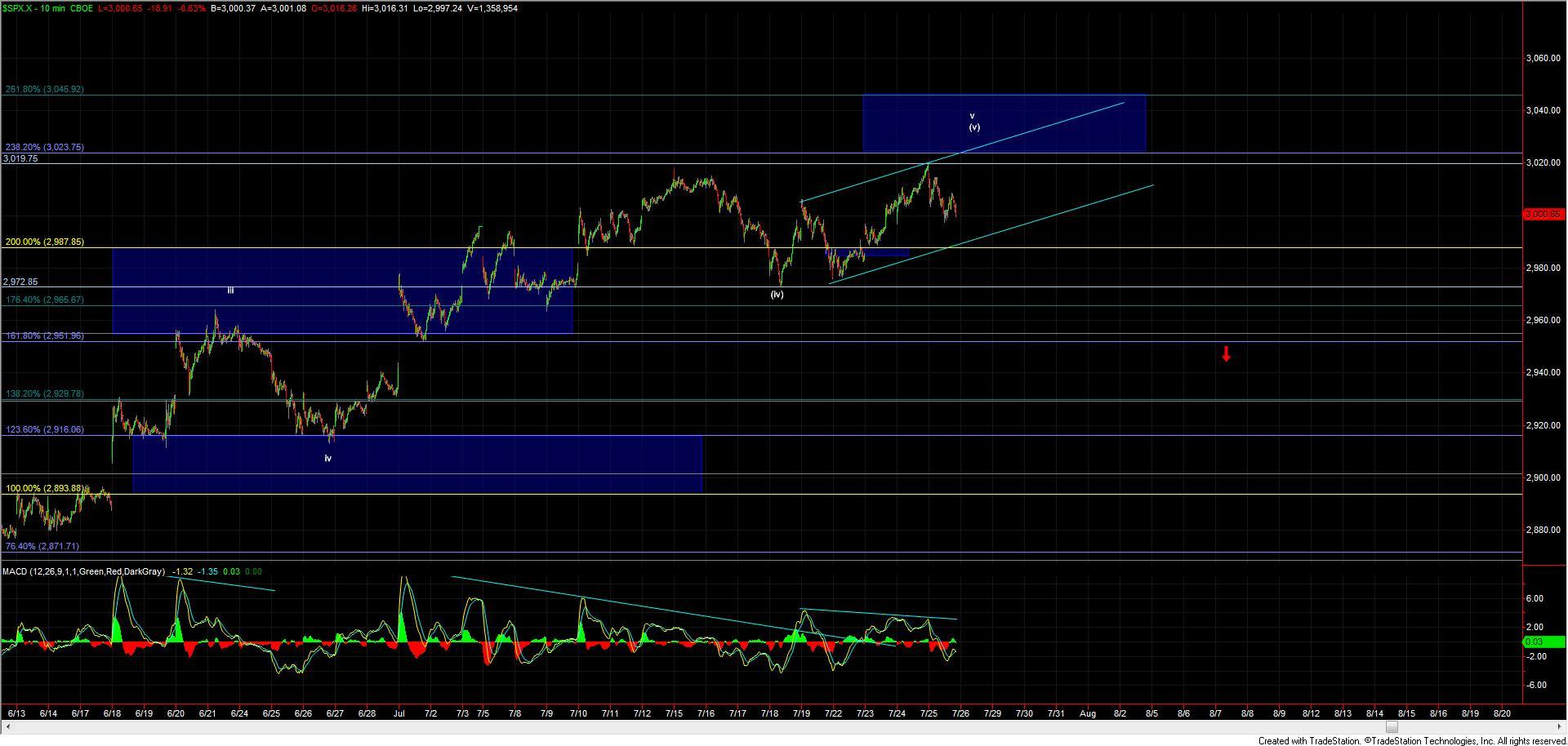 SPX 10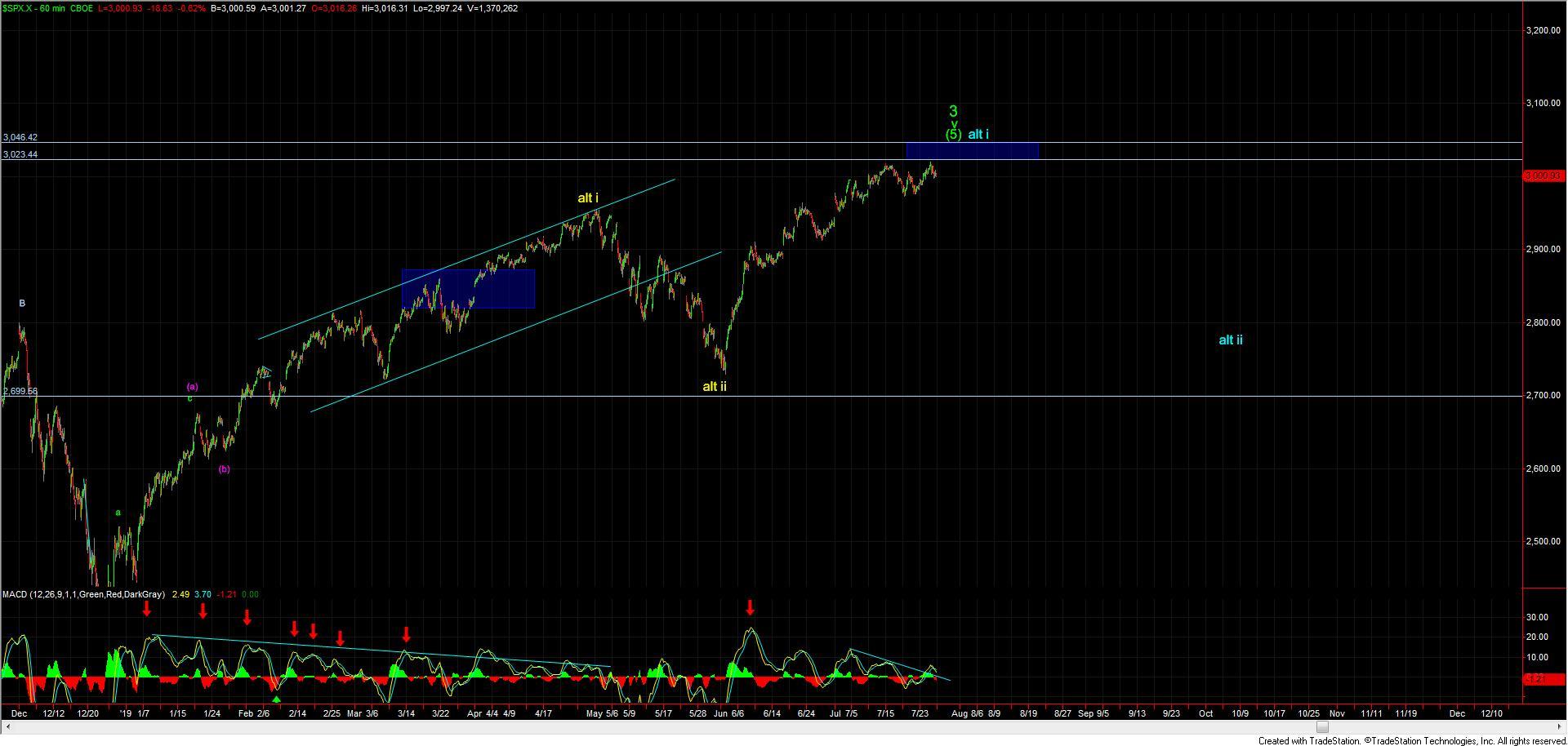 SPX 60