SPX - More Of The Same Today
Today the SPX opened up in what can still be counted as a micro retracement of the initial move down off of the 2911 high. We then saw a move up into the 61.8 retrace of that move down before stalling out and turning down. That downturn failed to see much follow through and at the time of this writing, we are trading relatively flat on the day. From a structural perspective, I really do not have much to add to the shorter term analysis as there really is very little change from yesterday. Avi presented his bigger picture analysis earlier today which I would advise carefully reading as it lays out the alternatives should we continue to move higher and break back over the 2911 high.
As I noted yesterday the pattern into Tuesday's highs can be considered a full abc corrective pattern up off of 2728 low down to the most micro of timeframes. That high was also struck on negative divergence on multiple timeframes and the MACD on the 60-minute chart remains fully rolled over and still pointing down.

All of these factors are still suggestive that this move is a corrective retrace higher as we have been tracking on our charts. Tuesday's failure right at the key retrace level is also certainly a good signal that we may have struck a top however we still need further confirmation of this with a break of the upper support. At this point in time that price support remains at the 2871-2857 zone on the SPX. Ideally it would be helpful if the market presented a five-wave move to the downside to help give us additional evidence of a top, however, because we are likely dealing with a larger diagonal the next move down does not have to start with a five wave structure.
So for that with that I will leave us where I left us yesterday, in that, we need to continue to watch both price and structure as we navigate our way through the market over the next several months. Of course, if we do break over Tuesday's high it would open the door to a more bullish structure off of the 2727 low which would likely leave us facing an even more complex market structure than what we currently have in place.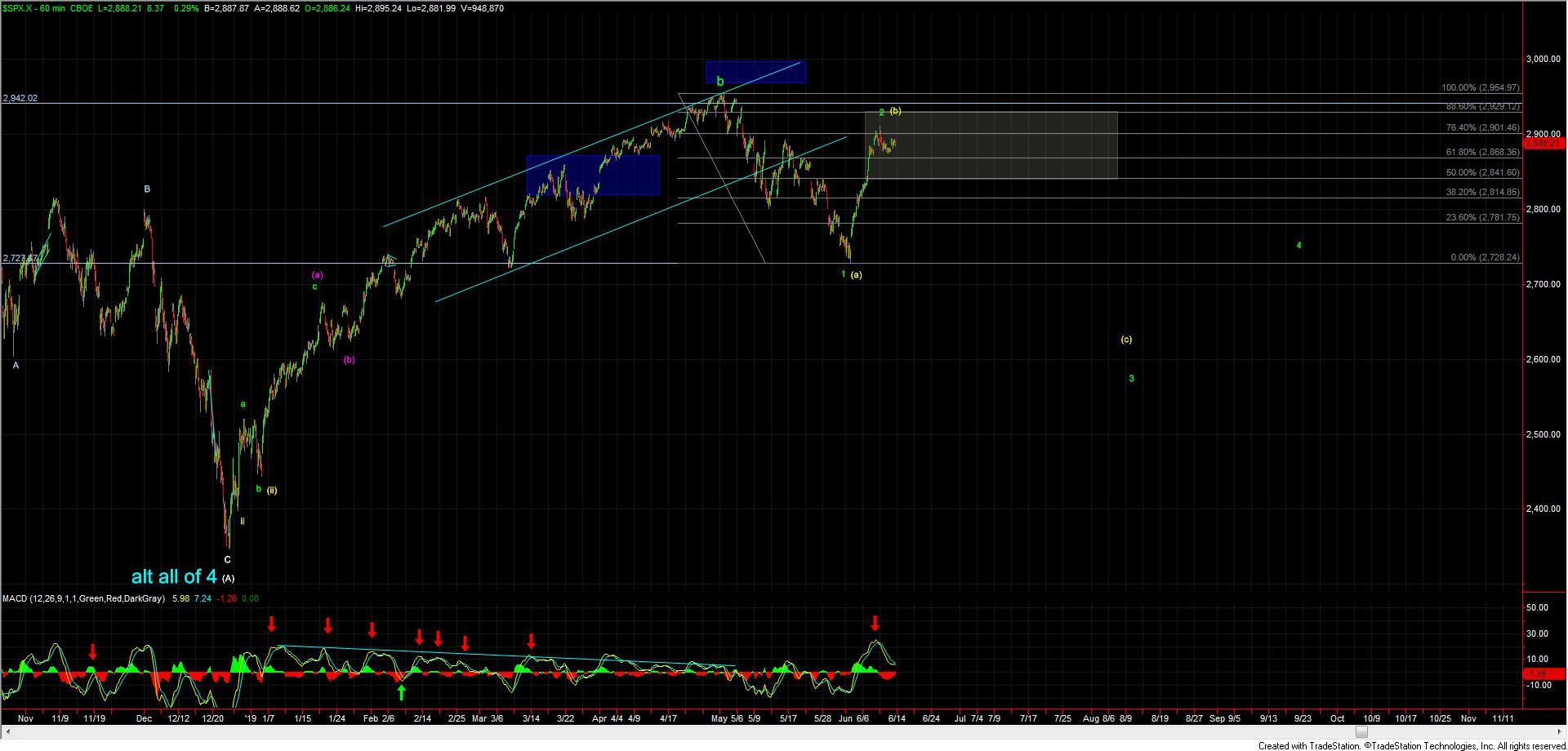 SPX 60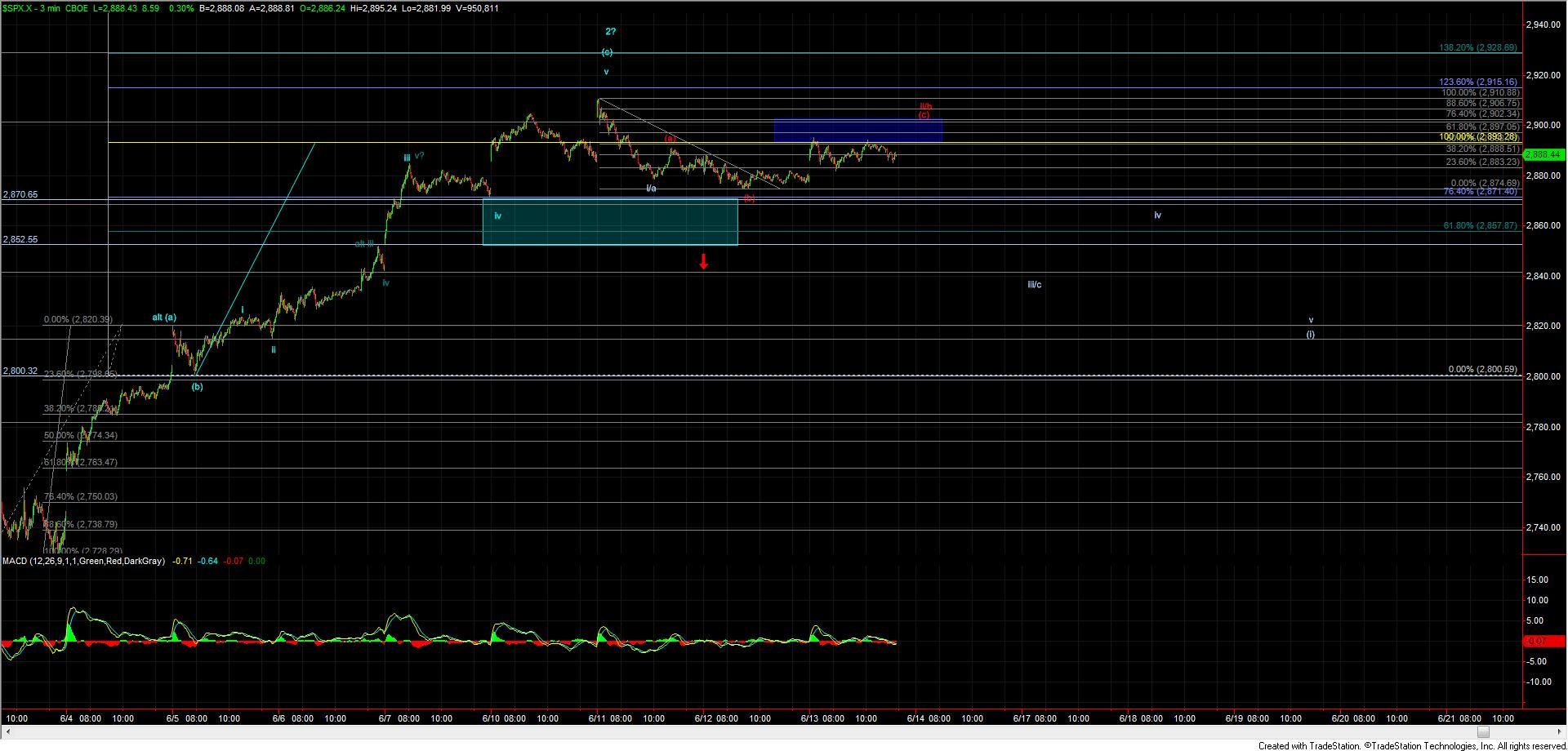 SPX 3