SPX Makes A New High But Still Not Out Of The Woods
After seeing a small pullback on Sunday night and pushing higher on what appeared to be corrective wave action we once again saw the ES pullback last night and then push higher on what still looks like corrective wave action. So with that and although we did see a higher high today the structure of the move higher is not overly suggestive that this is ready to see a sustained breakout higher just yet.
So with that, this action is still suggestive that the market should ideally push a bit lower back into the micro support one in that 4407-4308 zone before ultimately finding a bottom in the green wave (2). If the market does continue to push directly higher and breakout over the 4443 level then I could potentially count the bottom of all of wave (2) in place. With that being said I would need to see a strong and sustained breakout over that 4443 level to suggest that a bottom is in place as the structure of the move up off of the lows does look much more corrective in nature than impulsive.
If the market does indeed turn lower and breaks under the 4380 level followed by a break under the 4364 low then it would be the initial indication that the market will see a deeper pullback into the later part of the summer before it is ready to push higher once again. This pullback could take the shape of a larger degree wave 4 that could see a retest of the 4200 area that was struck back in mid-July. For now however and as long as we hold over support I am still leaning towards the more immediately bullish path shown in green.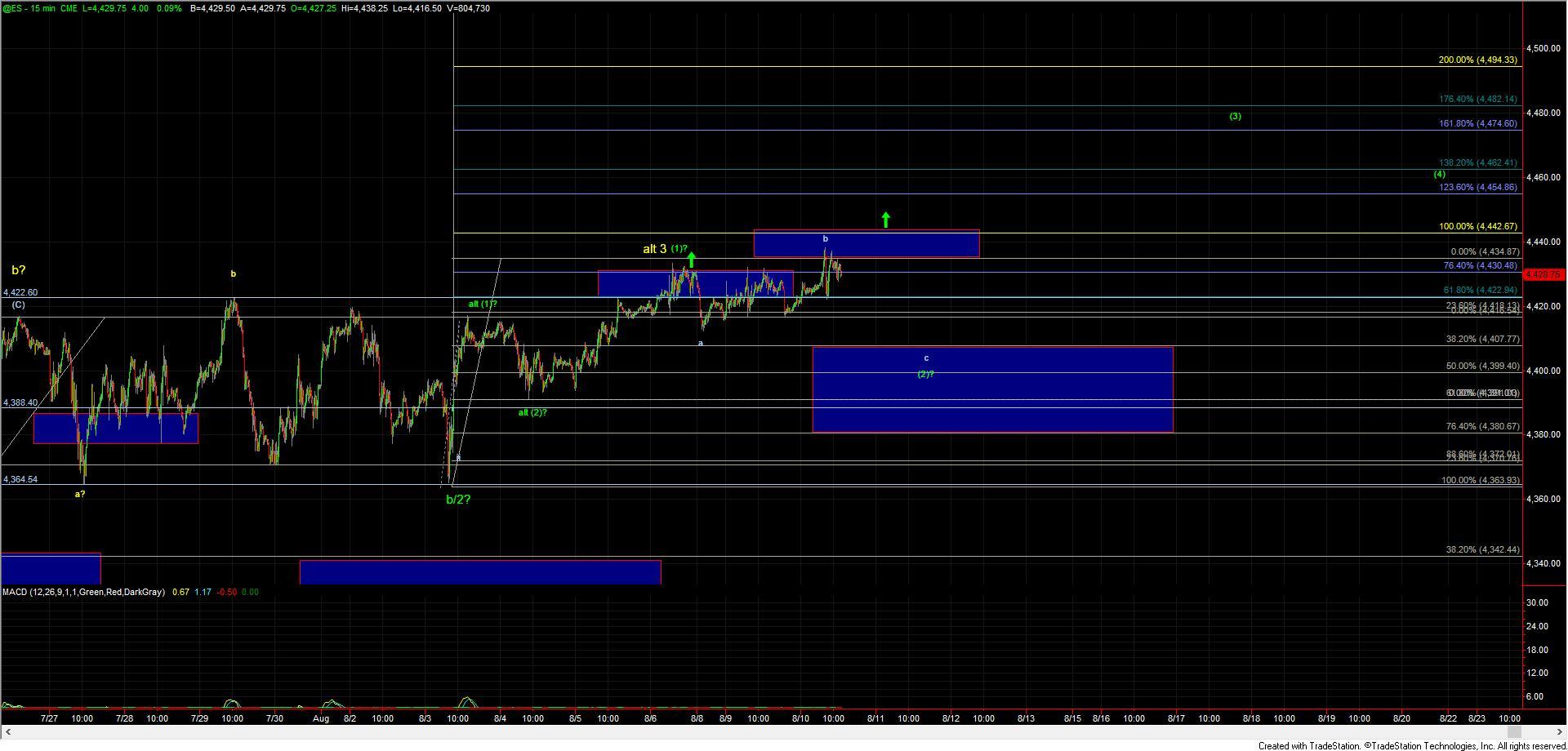 ES 15m
SPX 60m