SPX Levitation Act - Market Analysis for Apr 26th, 2021
I am writing the update a bit earlier today, since I have an afternoon doctor appointment. But, there is nothing to really add to the analysis at this time.
Our support remains the 4160/70SPX region. As long as we hold that region, then I am expecting a continuation rally through 4200SPX in wave [iii] of [1] of v of 3. Should we see that break out through 4200SPX, then 4170-4185SPX will become our new support level. And, I believe that support level should even hold through a wave [2] pullback (assuming we complete wave [1] from here).
Clearly, the alternative pattern suggests that if we break down below 4160SPX, then we are in a more protracted and expanded 4th wave structure, with strong likelihood of retesting the 4095-4120SPX region to complete wave iv.
Overall, I am still expecting much higher levels in the coming weeks and months, but we will still have our pullbacks and consolidations along the way. In our current location, the market has not made it abundantly clear that it has completed wave iv of 3 until we follow through over 4200SPX.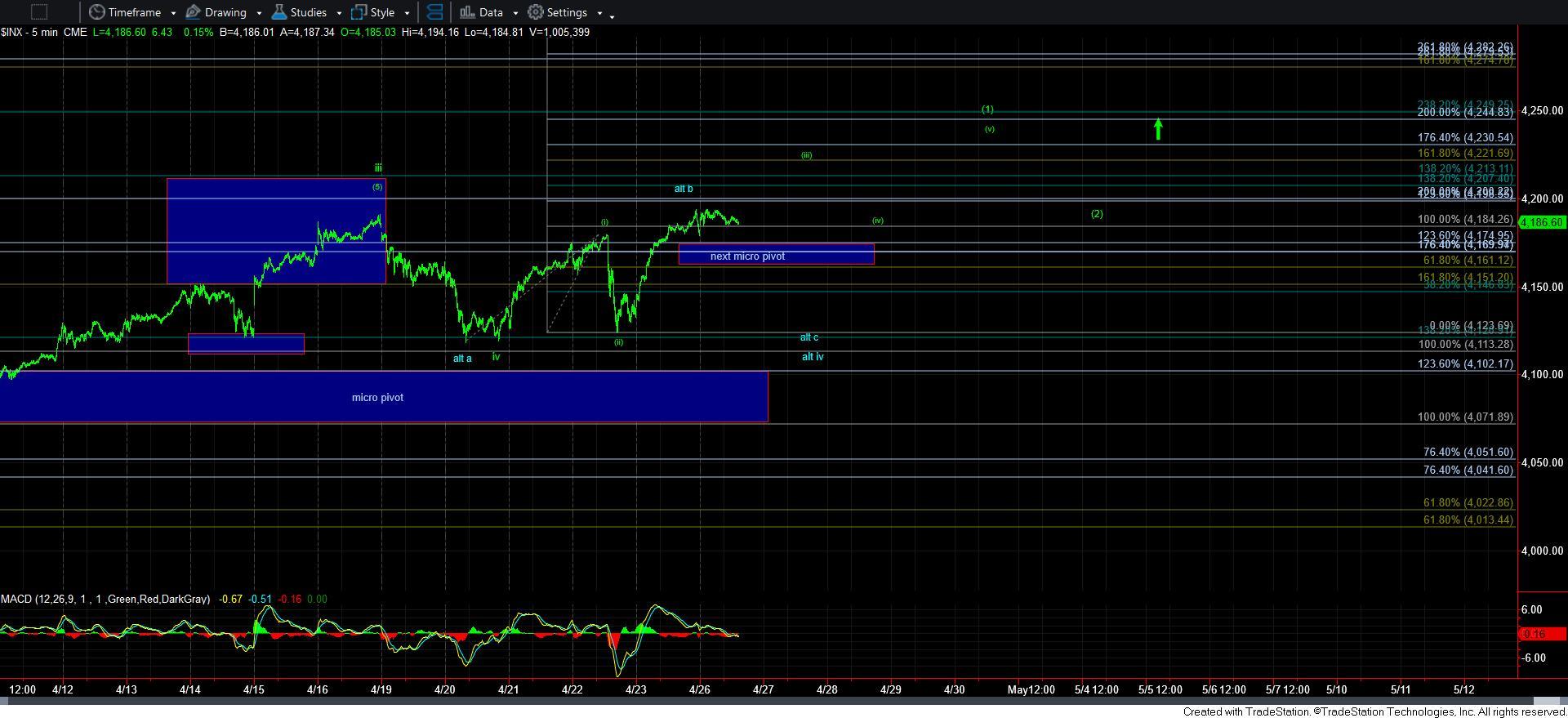 5minSPX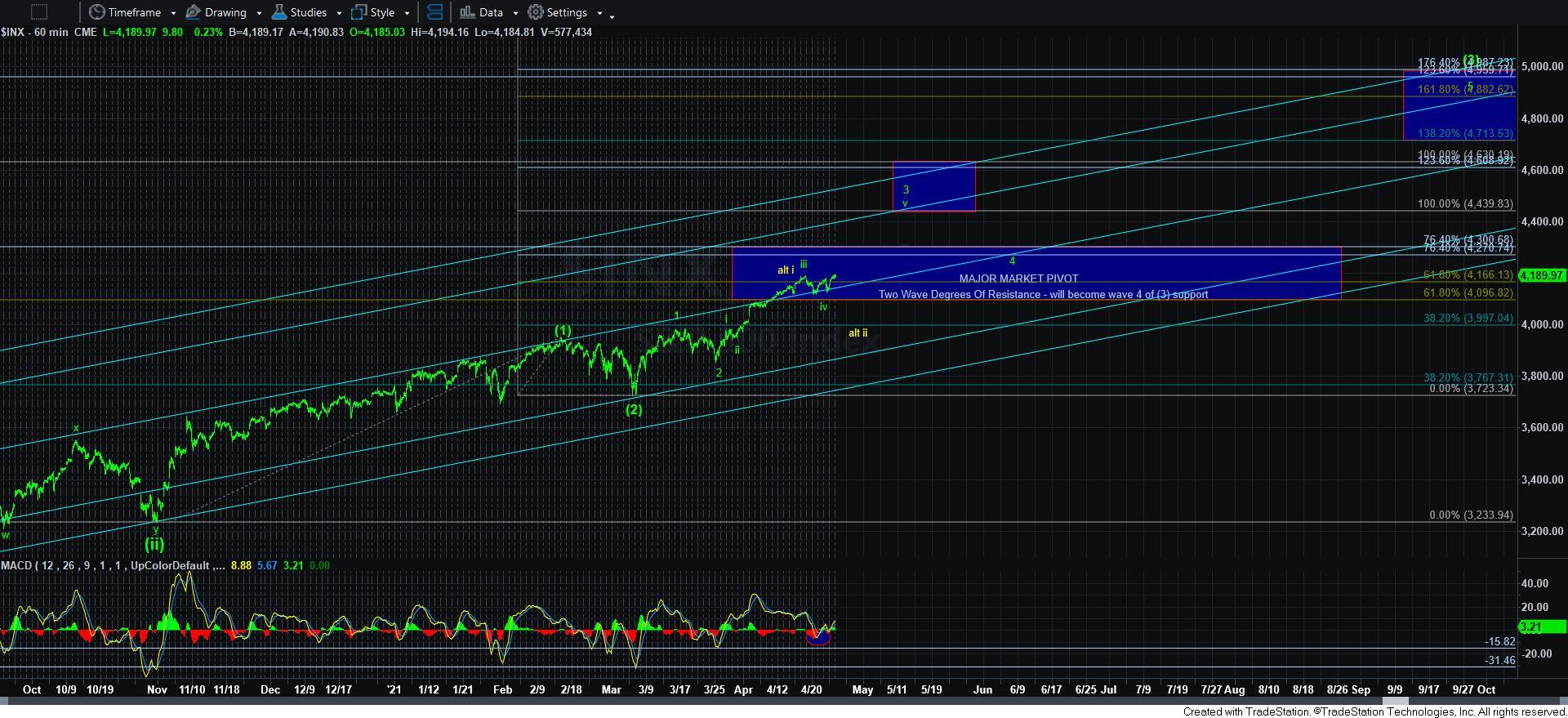 60minSPX