SPX Holding The Line For Now
Today the market opened slightly higher but failed to break through the 2987 level which I had been watching as a key micro resistance level in the morning session. After breaking lower into the late morning, the afternoon saw the market once again creep higher back up towards that 2987 micro resistance level. Along with failing to break out over that resistance, so far the action up off of the lows on both the S&P 500 (SPX) and Emini S&P 500 (ES) is counting best as corrective in nature.
So with all of that in place, the impulsive count down off of the 3017 high is still very much intact here. However, we do still need to see a sustained break back below the 2972 low followed by a break under 2962 and then 2951. This should then ideally be followed up by a full five-wave structure down towards the 2917-2900 area to give us further confirmation that we have indeed struck a larger degree top.
So with the downside pivots laid out below, we now wait to see if whether the market can make a finally sustain a break below those levels in an impulsive manner, or if the market is going to throw another curveball at us giving us a more complicated path forward.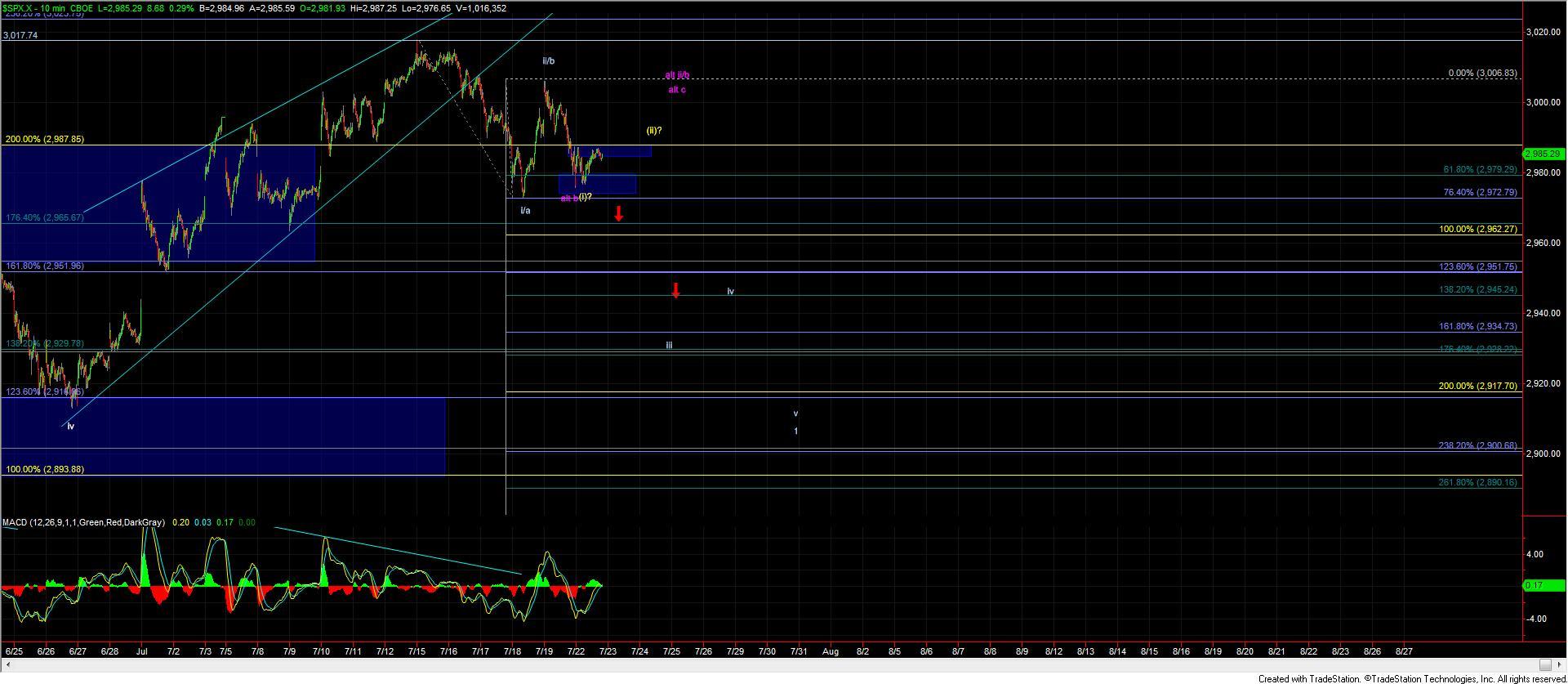 SPX 10m