SPX Hits A Key Milestone On Another Strong Day
Today the SPX continued to push higher and saw an intraday record high just over the 4000 mark. Furthermore and more importantly we testing the lower end of the minor pivot that I have been watching for several days now which comes in at the 4007-4046 zone.
From here a pullback would be reasonable to expect as it is quite common to see retracements near these pivot levels prior to seeing a breakout through them on the first attempt. Now assuming we do indeed see a retrace from around current levels there are several paths that this retrace could take as I am showing on the ES 20min chart. As long as we can hold over the 3950 level then my base case will remain that we are following the nested i-ii (i)-(ii) setup I am showing in green.
Should that 3950 level break then it would open the door to seeing a deeper retrace per the white path at which point I would want to see the 3876 level hold. Finally, a break of that 3876 level would open the door to a deeper pullback in the dark green wave 2.
So while we still have a bit of work to do to get through the minor and major pivots shown on the charts, as long as any pullbacks from here follow a corrective structure, I will continue to view them as buying opportunities in what is still a bullish longer-term trend.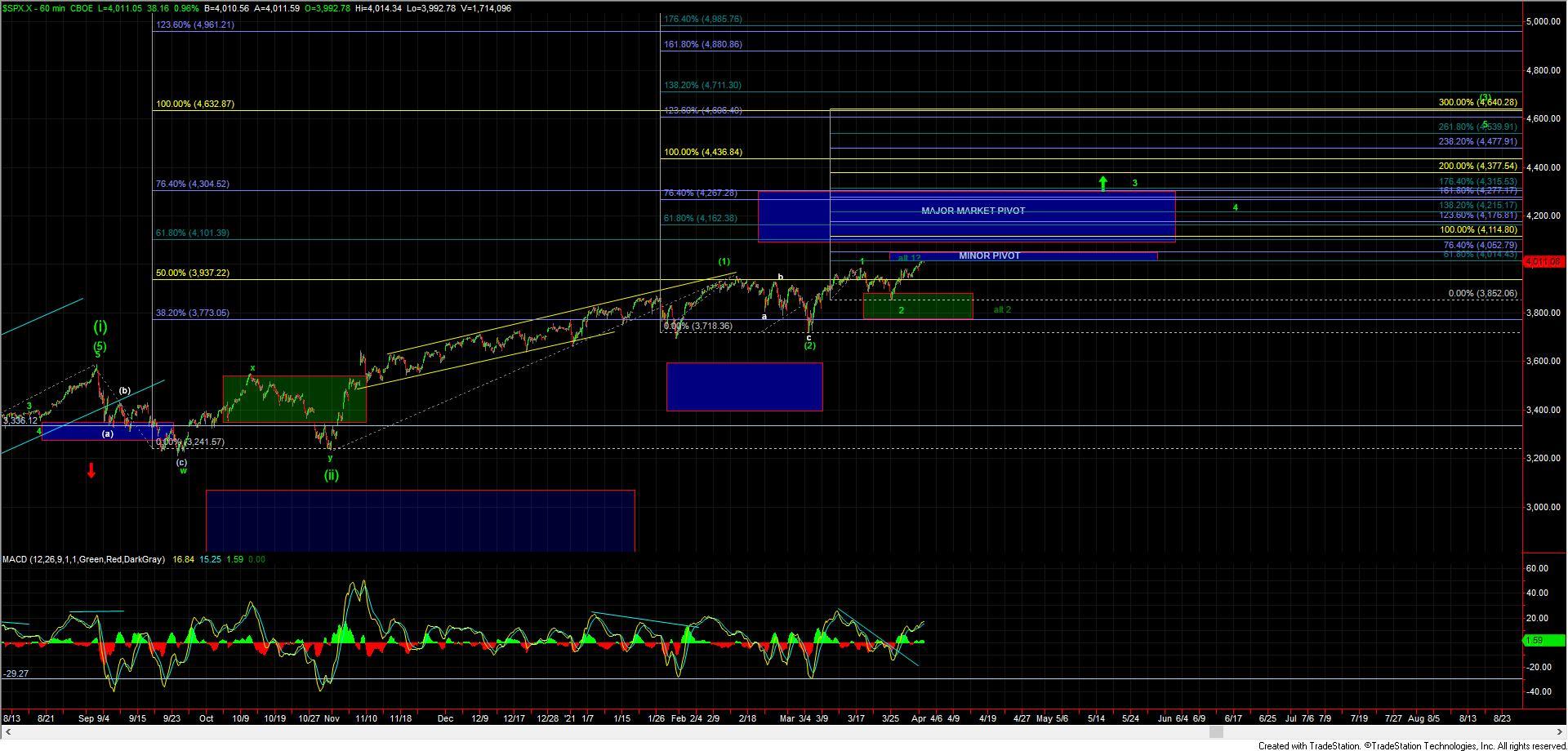 SPX 60m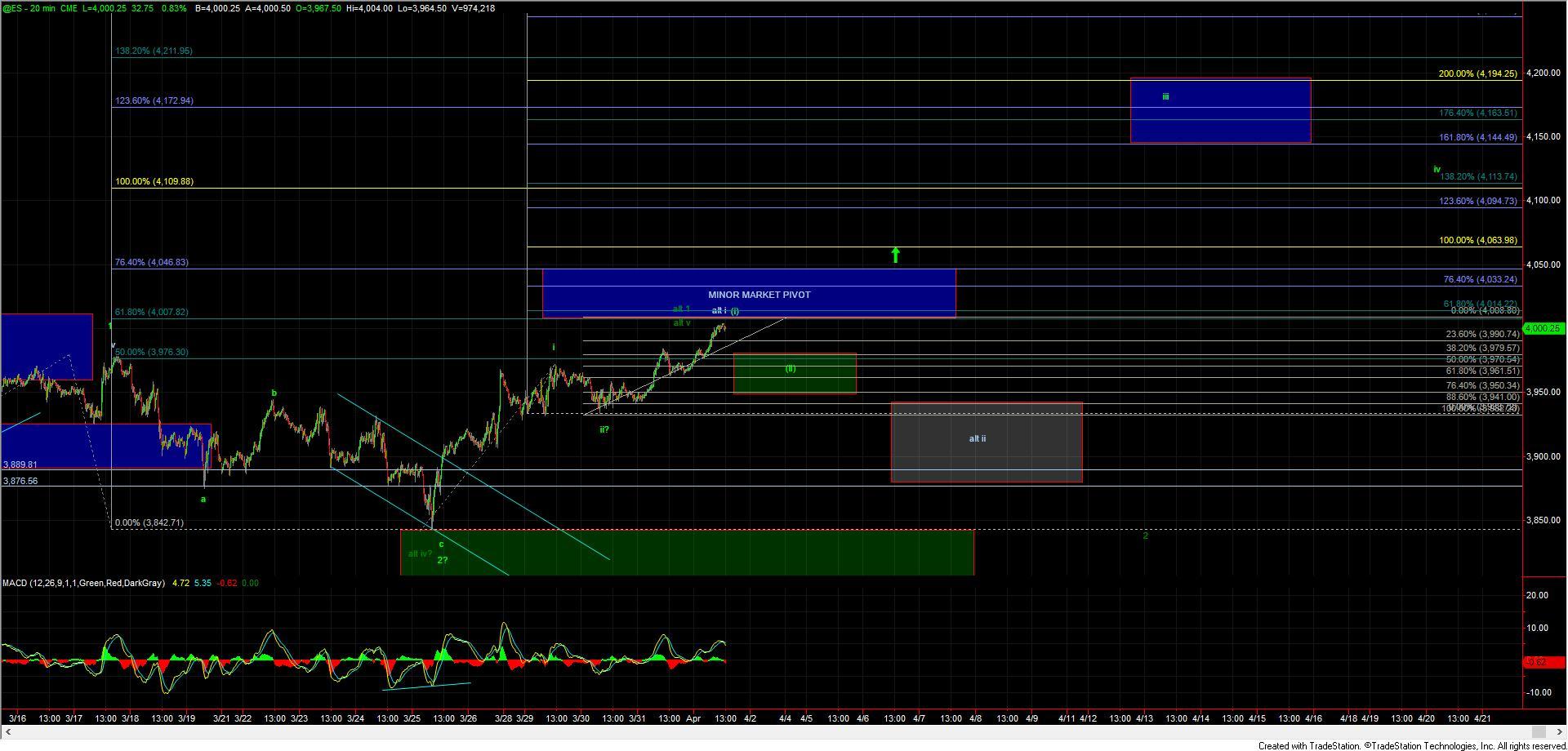 ES 20m