SPX Fills Out The Pattern With Another Push Higher
Last night and today were almost an exact repeat of what had occurred on Sunday and during yesterday's trading session. This was due to the extension higher that we saw on both the ES and SPX. Since that extension likely counts as part of one single five-wave move up off of the lows we are still looking for a pullback for the smaller degree wave 2 as shown in green on the charts.
So with that, we still are watching two main paths from here with the primary being that we are in a wave 1 of a larger wave (iii) of 3 up and the alternative being that we have completed all of wave 3 shown in yellow.
Under the primary path, we should see a corrective retrace soon for a wave (ii) which would need to hold the 7/8 low which should then be followed by a strong push higher for the wave (iii) of 3 per the green path. If we were to break the 7/8 low then it opens the door to this having already topped in the yellow wave 3 at which point we would expect to see a larger corrective pattern take shape into the end of the summer.
With this turn down here near the end of the day, it is looking likey that we may have seen a top in that wave 1 but we still need further confirmation of that with a break under the 4353 level. Assuming that we can break that 4353 level on the ES then the ideal support zone for that wave 2 will come in at the 4342-4302 on the ES. As long as we can hold over that zone then the primary green path will remain likey. If we break under that zone followed by a break of the 4278 level ES then it makes it more likely that we have topped in the yellow wave 3.
Finally, I do want to note that while still less than ideal I have not fully ruled out the possibility of the larger degree wave 1 which I am showing in purple on my 60min SPX chart. While the overall large degree pattern would be different under those two scenarios should they occur in the near term they would actually look very similar as they both would be larger degree corrective patterns that have similar support regions.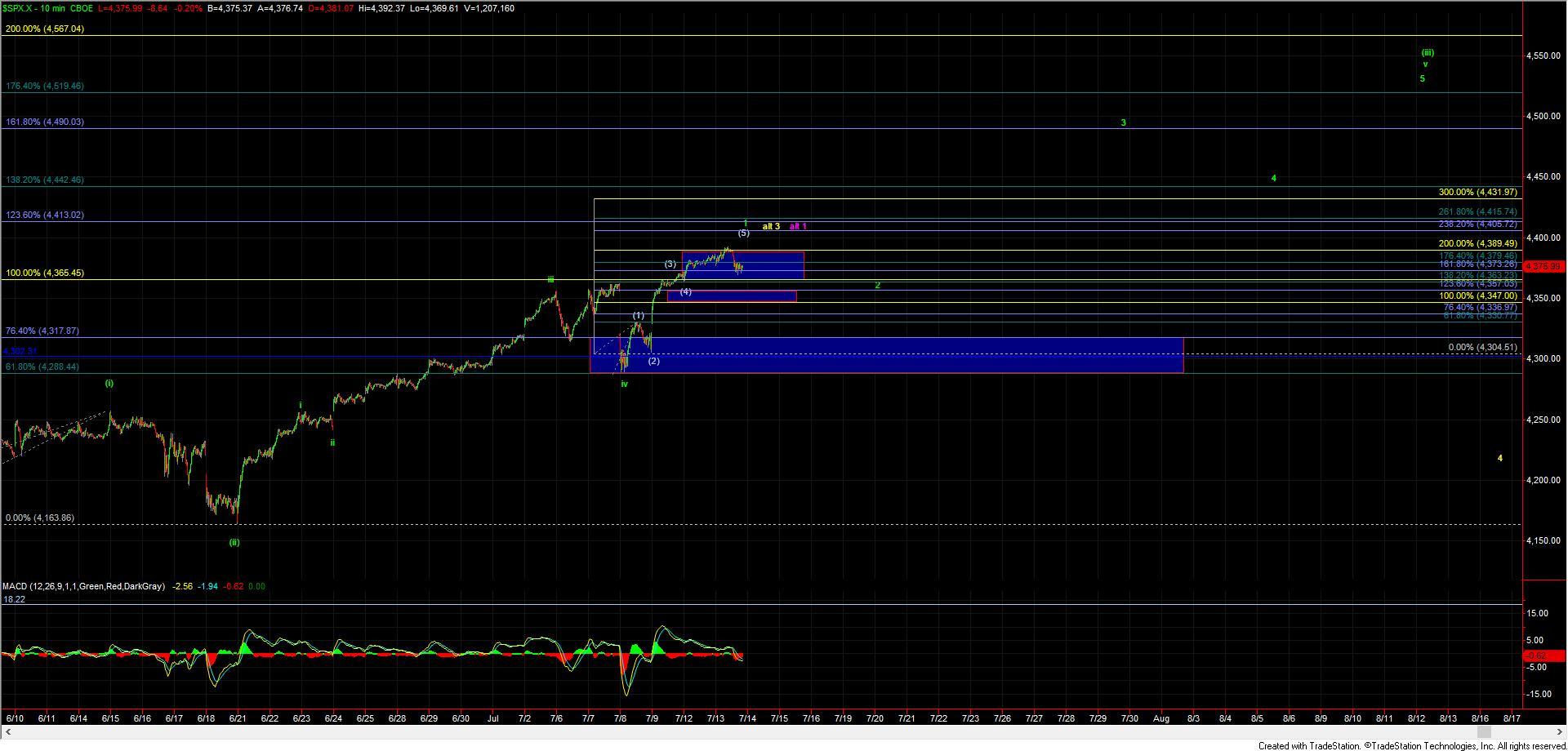 SPX 10m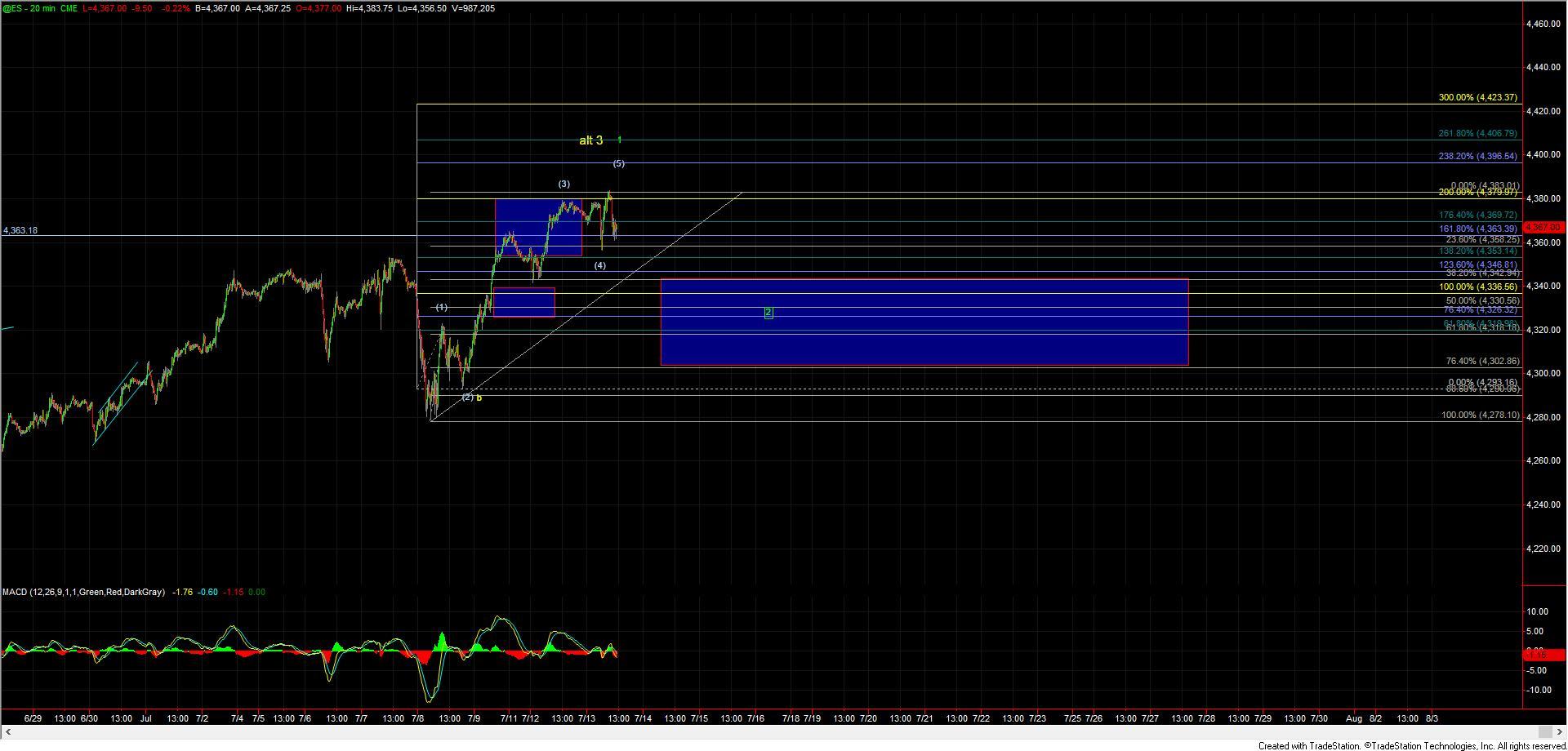 ES 20m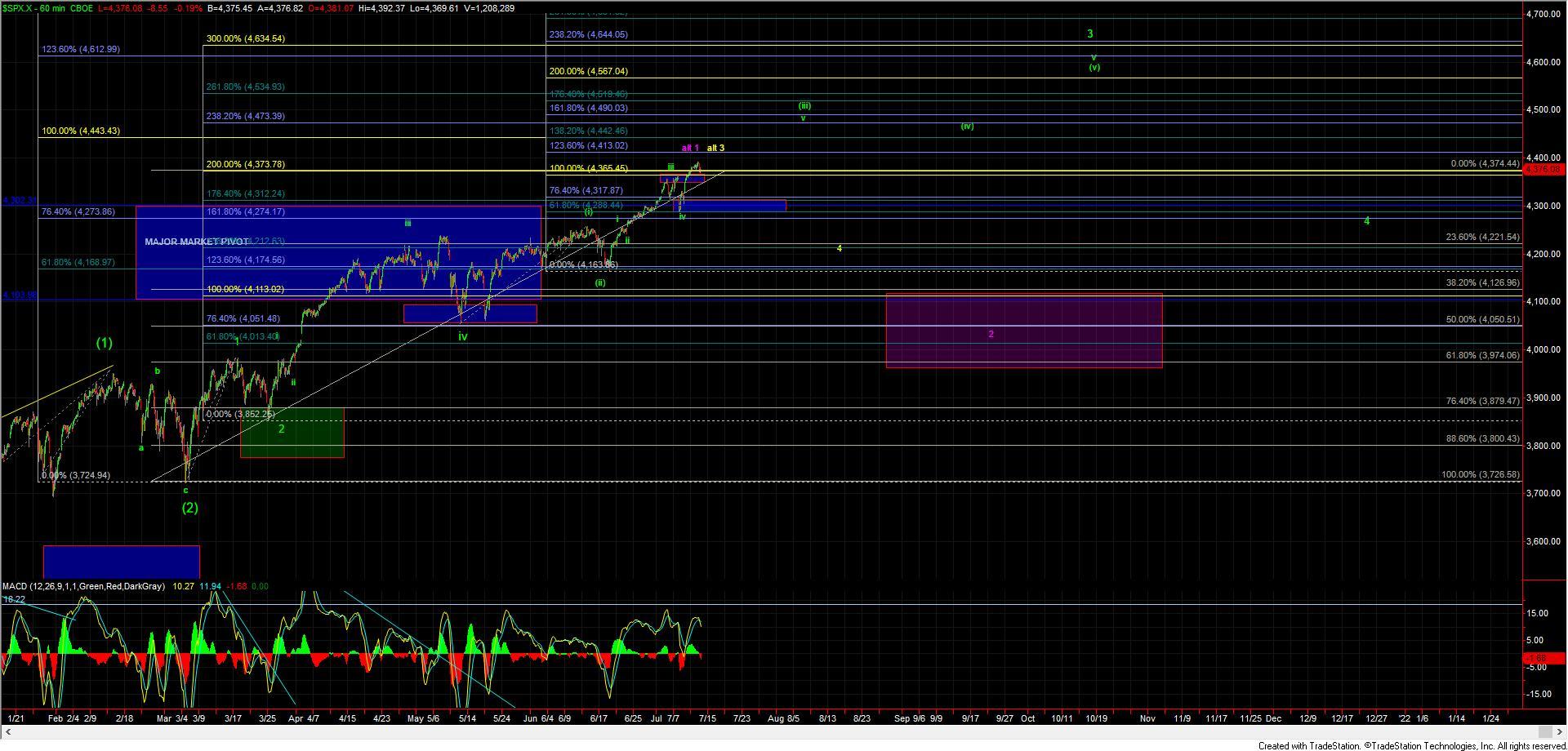 SPX 60m