SPX - A Full Pattern Is Now In Place
Today the Market opened higher and pushed just over the 76.4 retrace from the entire move down off of the May highs within the first half hour of trading. This move was quickly reversed and by the time the lunch hour was over we saw the market some 30 points down off of the early morning high. Furthermore, the pattern into today's highs can now be considered a full abc corrective pattern up off of 2728 low down to the most micro of timeframes. We also have quite a bit of negative divergence forming on multiple timeframes on the smaller degree timeframe and the MACD on the 60-minute chart is now fully rolled over.

All of these factors are still suggestive that this move is a corrective retrace higher as we have been tracking on our charts. Today's failure right at the key retrace level is also certainly a good signal that we may have struck a top however we still need further confirmation of this with a break of the upper support. At this point in time that price support remains at the 2871-2857 zone on the SPX. Ideally it would be helpful if the market presented a five-wave move to the downside to help give us additional evidence of a top, however, because we are likely dealing with a larger diagonal the next move down does not have to start with a five wave structure. So for that reason, we need to continue to watch both price and structure as we navigate our way through the market over the next several months.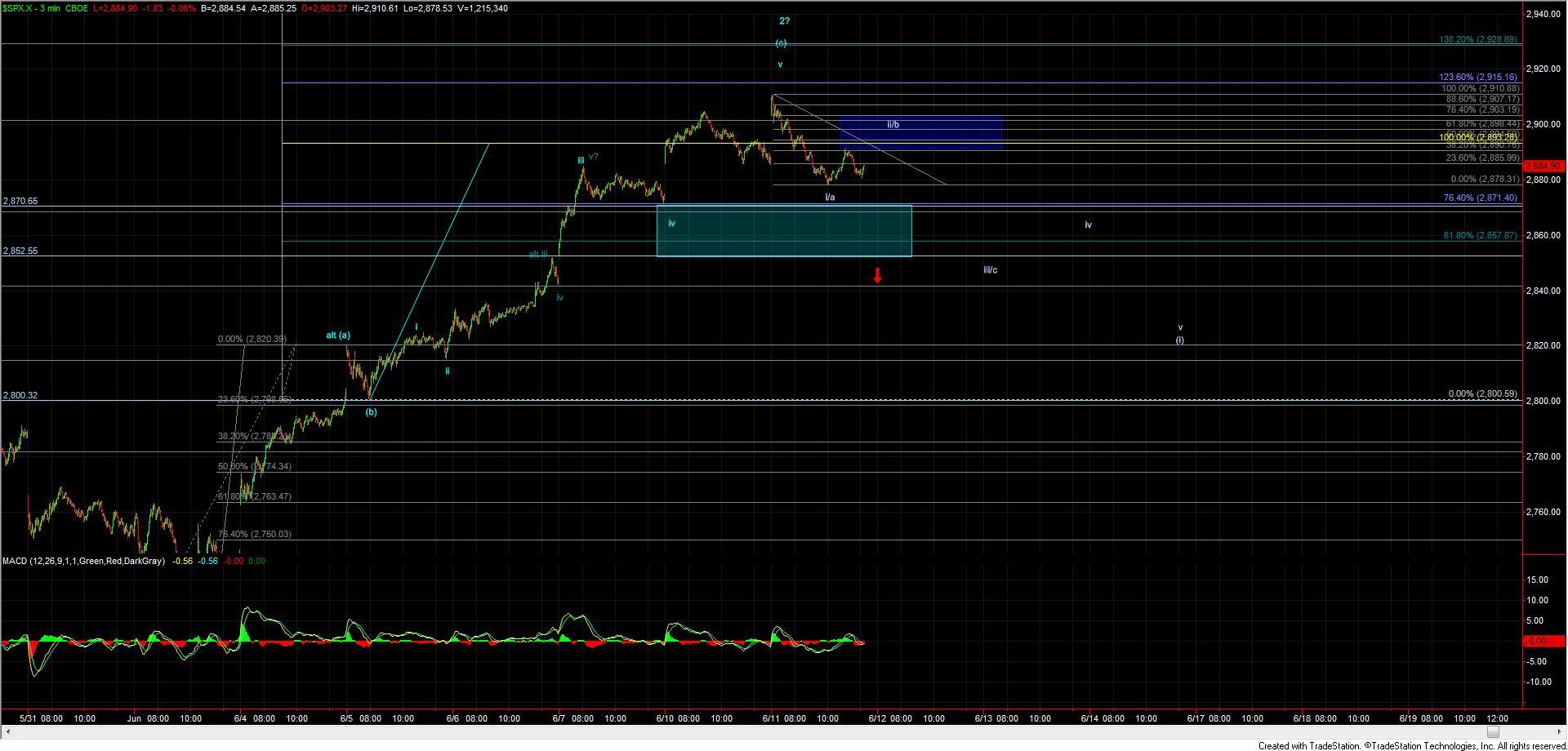 SPX 3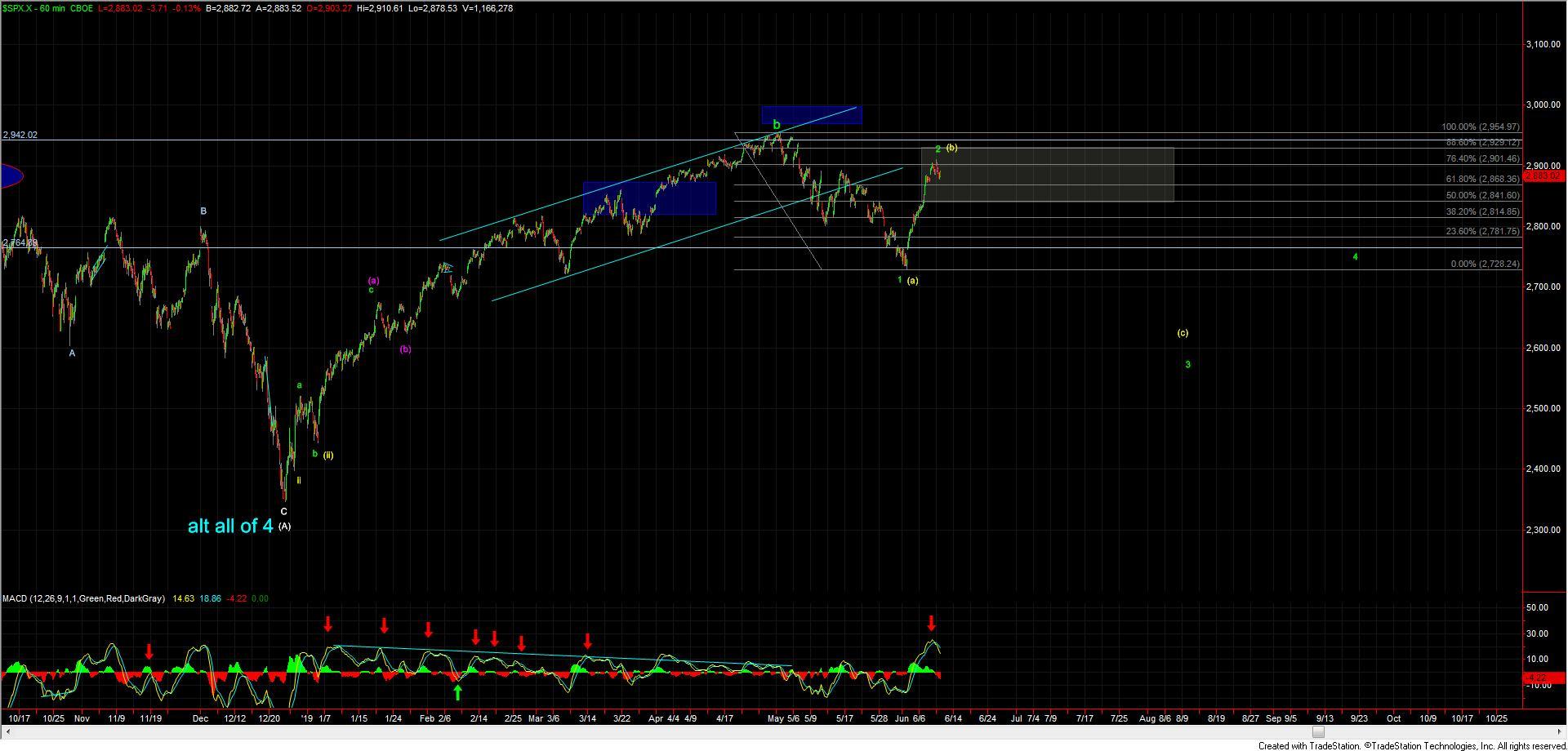 SPX 60