Running Out Of Ways To Classify This Grind
To be honest, there is not a lot I am able to add to the updates I have been providing you of late because the market has not moved that much. So, I am going to have to reiterate:
For now, upper support is 2672-74SPX (note the minor change from yesterday). We will need to see a sustained break of that support to open the door for the SPX to drop back down to the bullish support in the 2545-65SPX region.
In the IWM, the relevant supports reside first at 152, and then 149.50. A sustained break of 149.50 opens the door to dropping back to the November lows in the 145 region to complete the (a) wave of wave (4).
In the XLF, we still need to break below the 27.63 to suggest that its wave 4 of (v) of (3) is in progress. And, if you may remember, the XLF is the one chart that strongly suggests that the market may continue to levitate until March before the bigger drop for wave (4) is seen later this spring.
But, I do want to add that both the IWM and the SPX have another downside set up in place, especially as long as the SPX does not break through 2693SPX. If we break down from here, and continue below 2672, it opens the door to an initial topping signal, as it would project us down towards the 2657SPX region, and potentially lower depending upon extensions.
So, for now, the SPX is giving us our guideposts of 2693, which if exceeded, can point us to higher highs, and 2672SPX, which can open the door to an initial signal that we have potentially topped.
Since I will be out tomorrow and Garrett will be covering the Trading Room, I want to take this opportunity to wish you and your families a happy, healthy and prosperous new year.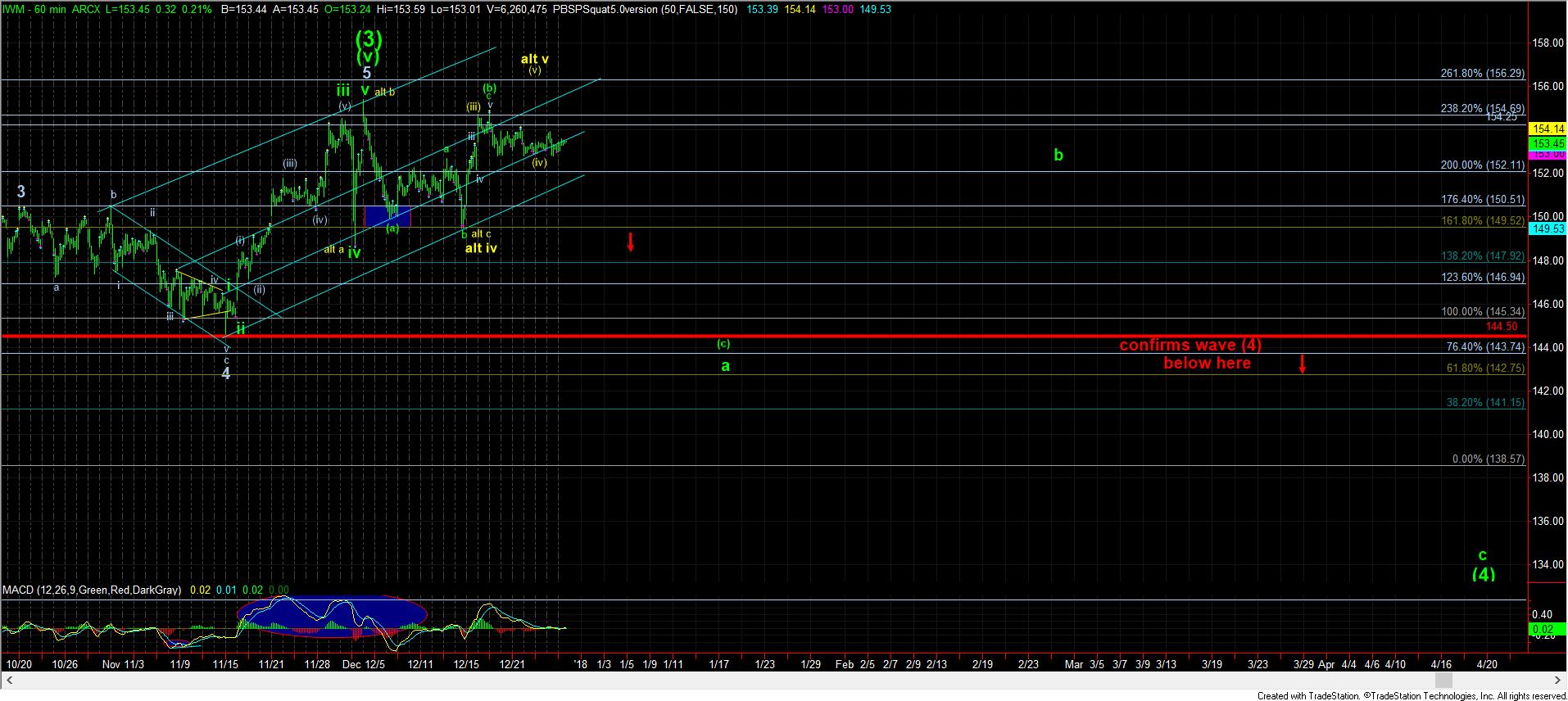 60minIWM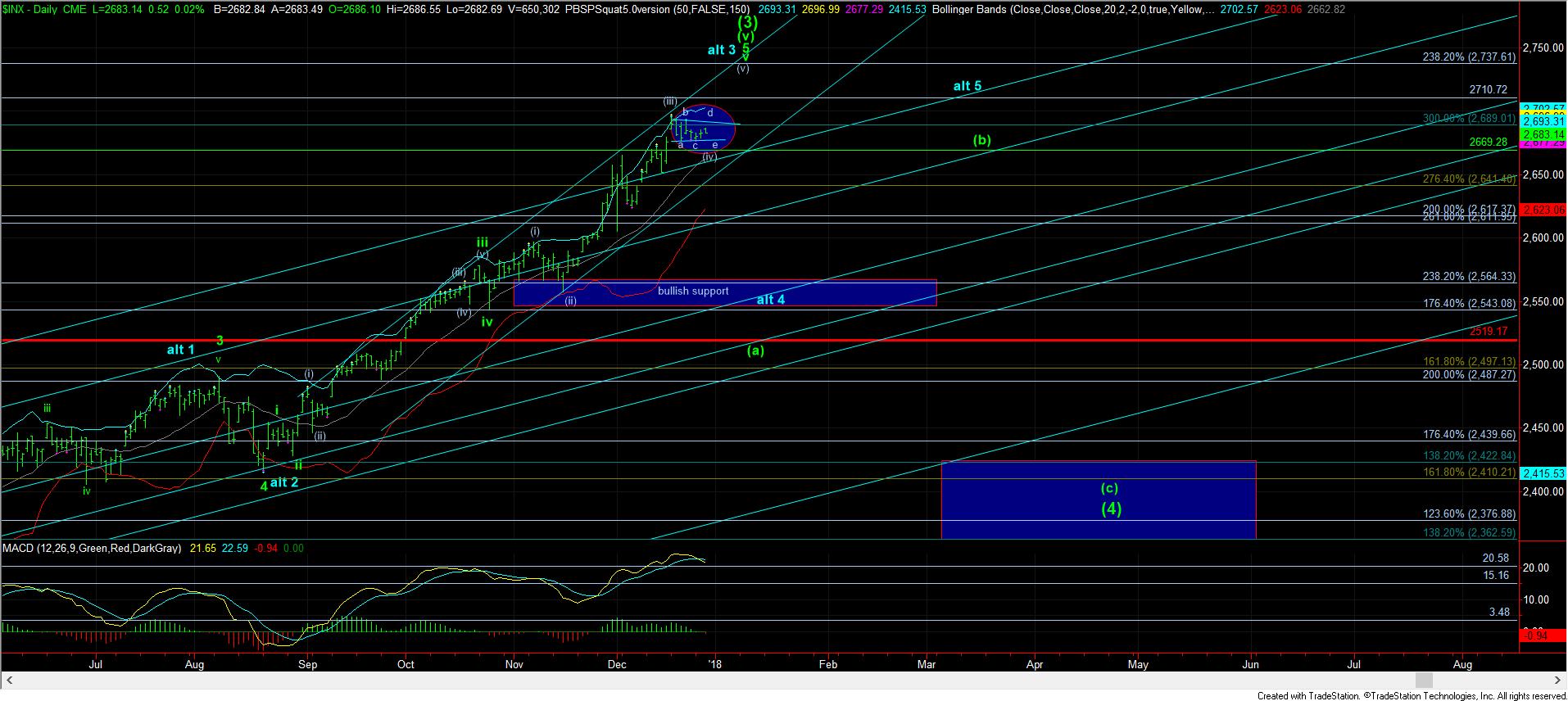 1SPXdaily