For now, I still maintain the primary expectation I noted over the weekend. The current move up seems to count best as a wave 1 of (iii) in the SPX, even though it is likely one degree higher in the IWM. And, as long as we remain below resistance, then I will still expect a wave 2 pullback into the end of November. We need to break below Friday's low to begin our 2nd wave in earnest.
However, if we were to continue a break out through resistance, and then move through 2215SPX, I would abandon my expectation for a wave 2, and adopt the dark green count, which suggests we are already in the wave 3 of (iii) and targeting 2280-2300.
So, I believe the next day or two of trading will likely settle the differences between how this 3rd wave higher will take shape. But, under either circumstance, it still looks as though the market is getting ready for Santa's visit this year.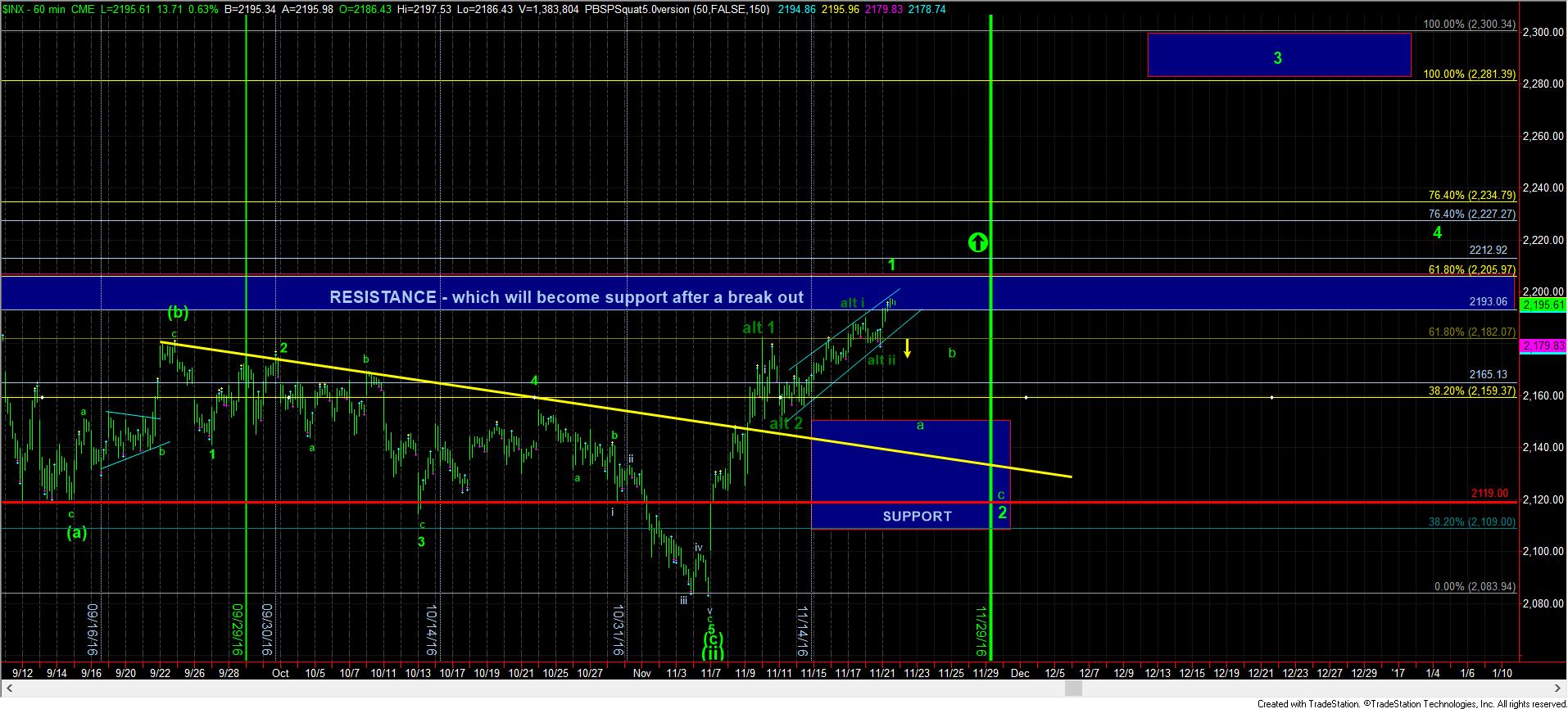 1turnchart