Risk Management Update - Market Analysis for Dec 16th, 2021
While the market clearly has a set up that can point us to the 4900+ region sooner rather than later, it rests upon the market holding the 4630ES support. So, that is really the maximum region I can accept as a wave (2) pullback.
But, I want to reiterate again, due to some of the issues I had with the potential count in wave (i), the safest manner in which one can trade any bigger upside from here is to allow the market to break out over the high of wave (1), which would signal that we have begun the rally to 4900+.
However, I just posted this as an alert in the event we cannot hold 4630ES. But, please note, this additional alternative would be the bullish alternative on a break of 4630ES, with the purple and yellow alternatives still remaining in the game. And, the alternative bullish count is represented on the 5-minute SPX chart. But, again, this is only an alternative and does not get considered unless we see a break of 4630ES.
"While I know everyone wants to be soooooo bearish, maybe I can find a nice medium point - BUT ONLY IF WE BREAK BELOW 4630ES!!!!!
If we do break 4630ES, then I am going to consider this count as shown, with yesterday's high completing wave (i).
AGAIN, I HAVE TWO PROVISO'S HERE:
1 - WE MUST BREAK BELOW 4630ES TO EVEN CONSIDER THIS
2 - EVEN IF WE DO CONSIDER THIS, WE STILL HAVE THE SAME ISSUES I HAVE BEEN HARPING ON FOR DAYS . . WE NEED THE (1)(2) TO TRIGGER TO THE UPSIDE TO MAKE IT A HIGH PROBABILITY BREAK OUT TRADE."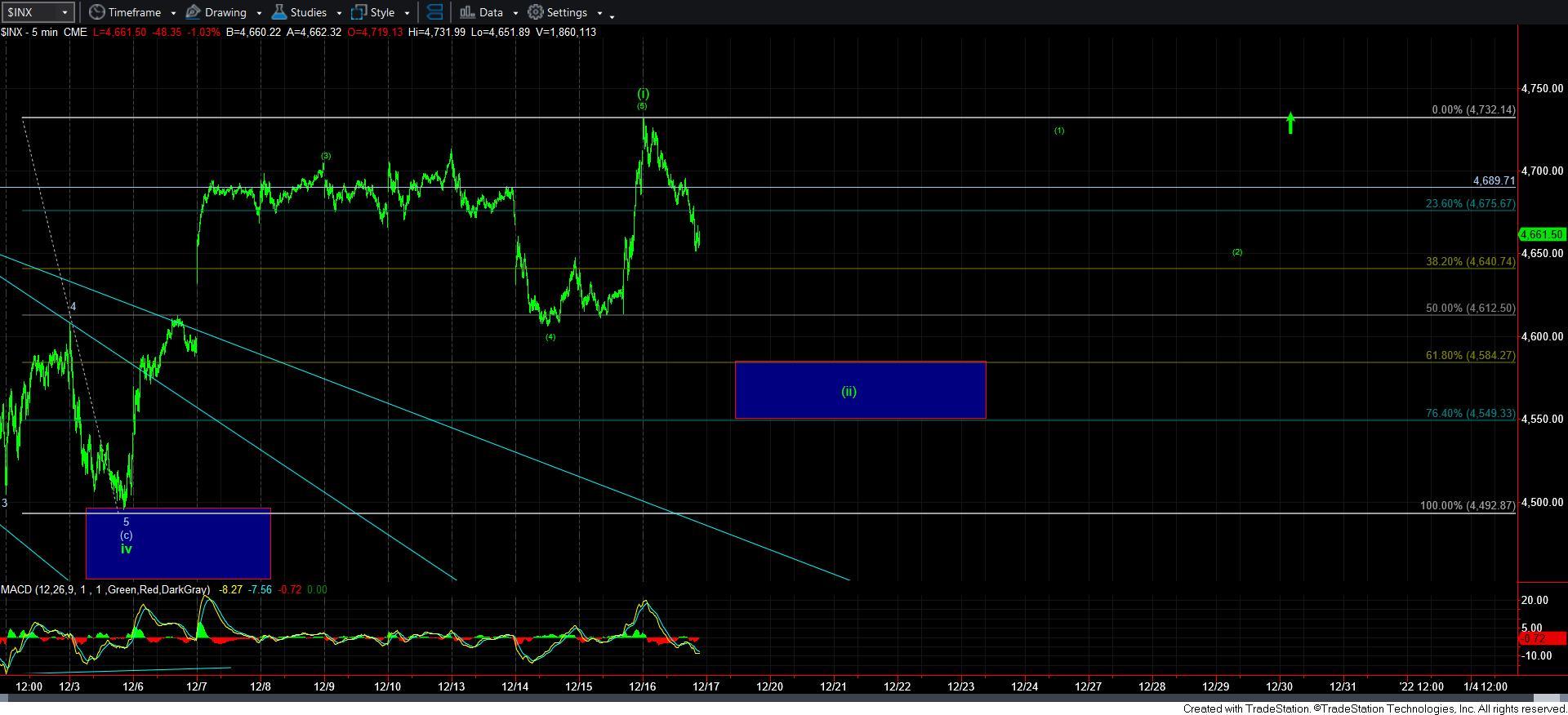 5minSPX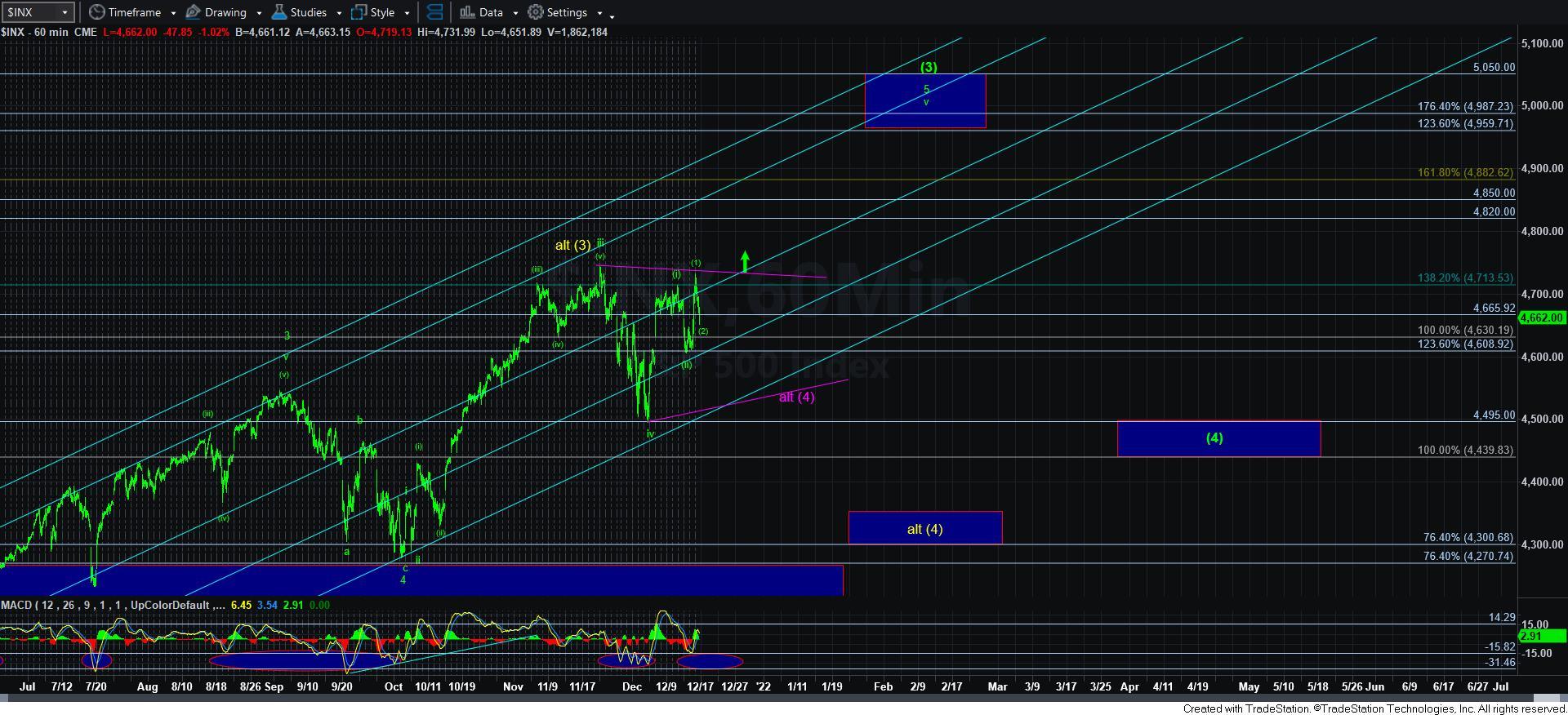 60minSPX