Ripe For Reversal - Market Analysis for Mar 7th, 2022
I have said many times that I am a simple analyst and not a prophet. So, what I can provide you are market set ups, but I cannot tell you if the market will take them.
As it stands right now, the market environment is ripe for a reversal. Sentiment indicators are hitting extreme levels that are even lower than when we struck the SPX price low in February, we have a rather full a-b-c downside structure for wave ii, we are now in our support zone, and we have positive divergences on the smaller degree time frames.
Again, this is an environment ripe for a reversal. Yet, we need to see an impulsive rally through 4277SPX to begin looking higher in wave [i].
As I write this update, the SPX is around its .618 retracement of wave i, and the .764 retracement is in the 4185SPX region. Moreover, the c=.764*a for this pullback is at the .618 retracement, with the full a=c at the .764 retracement. So, again, we have strong support in this region right now.
So, if the market is going to reverse and continue higher, this is where we should see it. But, should the market break down below the 4185SPX region, then the probabilities for the alt [4] in blue begin to rise.
The market is at an important juncture right here. I do not think it will be much longer before the market makes its decision.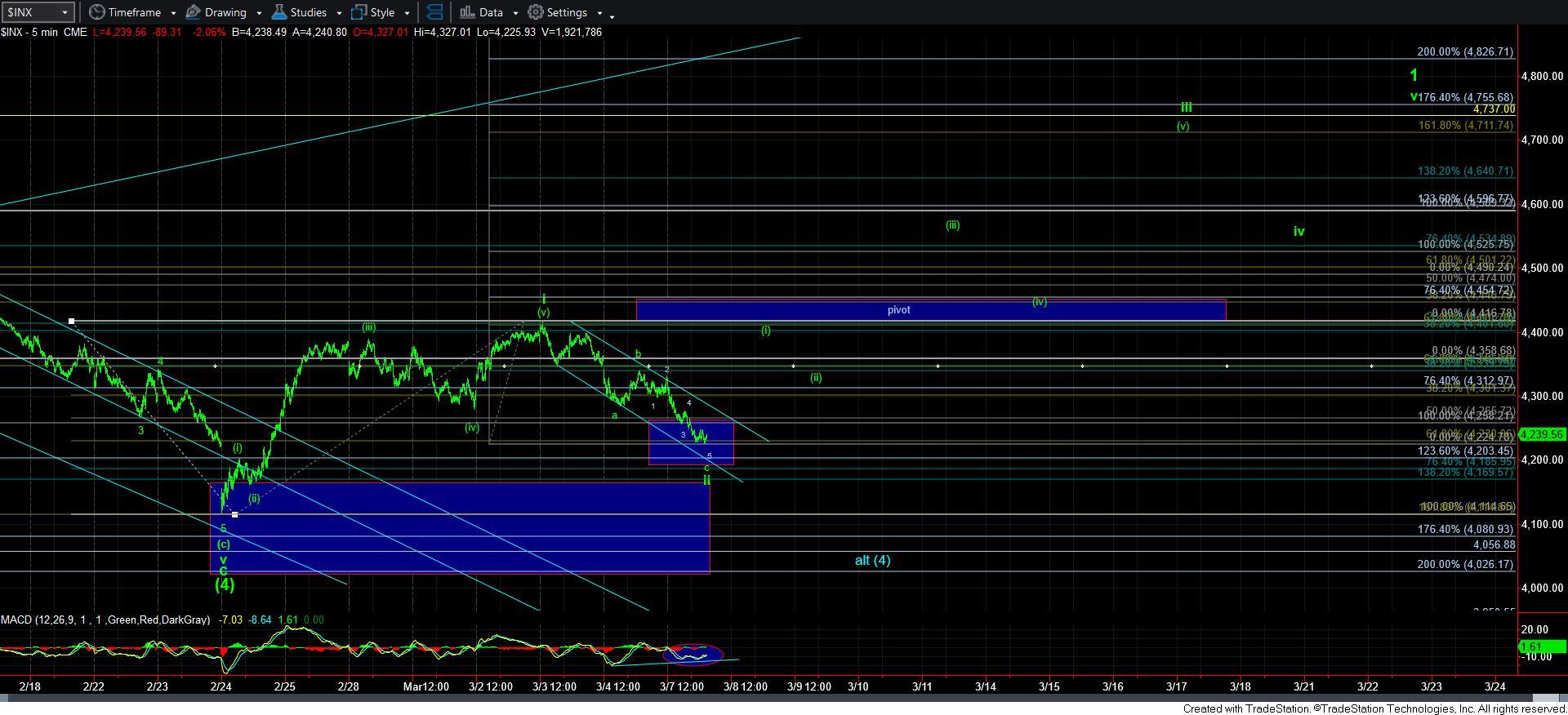 5minSPX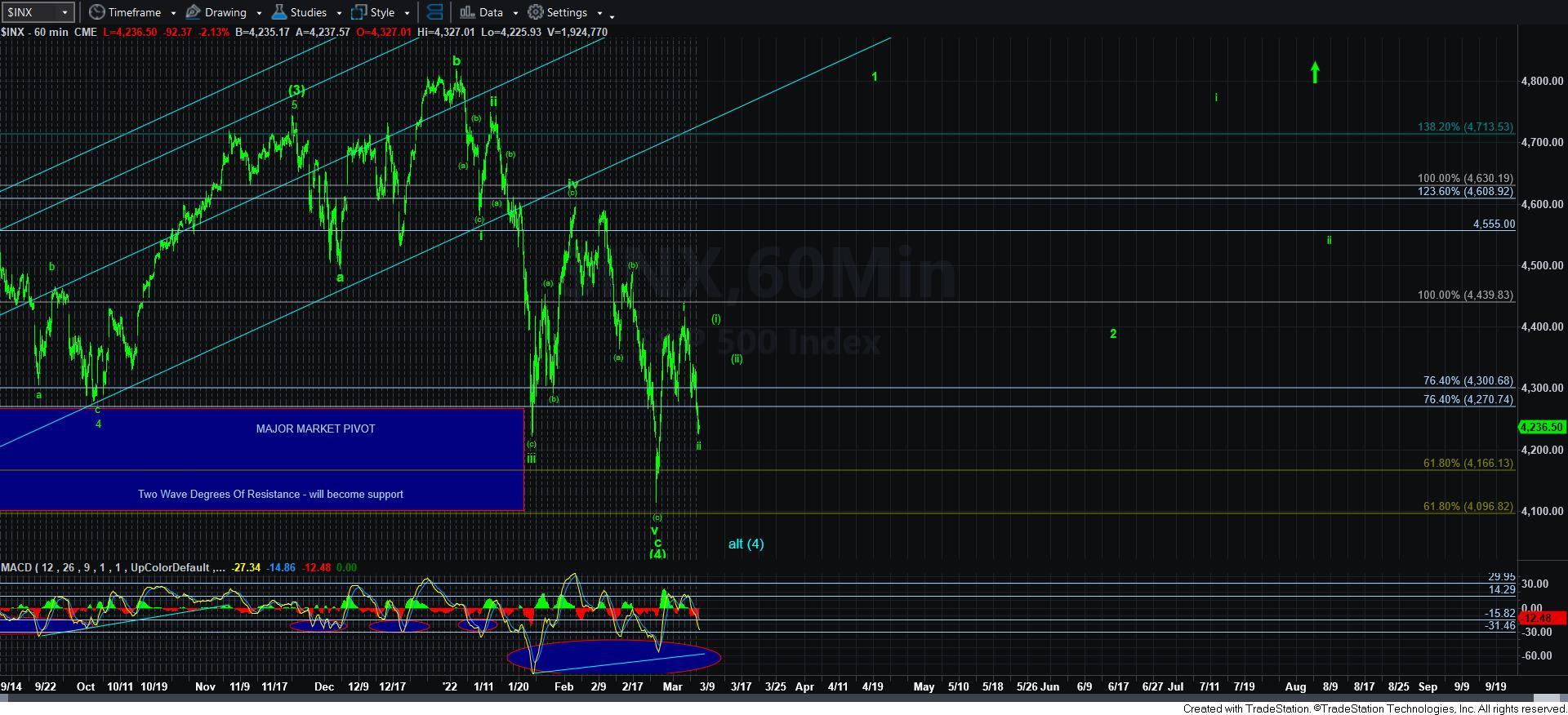 60minSPX