Right Back Where We Started
Today the market opened higher and then dropped sharply lower but has so far recovered most of that drop. Unfortunately, both the move and the move back up so far look corrective in nature having only formed three waves both down and then up again. This is leaving us with a fairly sloppy micro pattern and is not giving us greater intraday guidance.
So with that, I am going to focus on the price levels both below and above to help give further guidance as to whether we may have struck a top in the wave (3) in blue. As long as this is trading over the 3347 level I think this still can push higher for another higher high in wave (3) prior to topping. Once that level breaks however it makes it more likely that we are in at least the wave (4) down which currently has support at the 3318-3289 zone. Should we see a break of that support zone then it would signal that we are likely in the wave 4 of one larger degree which has support below at the 3215-3160 zone. Moving below that zone would give us an initial signal that we may have struck a larger degree top per the green wave (b). Holding that zone however and we still ideally will see another higher high to fill out the larger degree pattern up off of the March lows.
While we are still seeing some sloppy micro action this is actually quite typical to see when we are in the final stages of a move as the market navigates its way through the final fourth and fifth waves of the smaller degree fractal waves in an attempt to finish off the larger degree pattern. This is the region in which we are likely to continue to see whipsaw type of action so until we get a clear break of support this region may continue to be less than clear on the very small timeframes.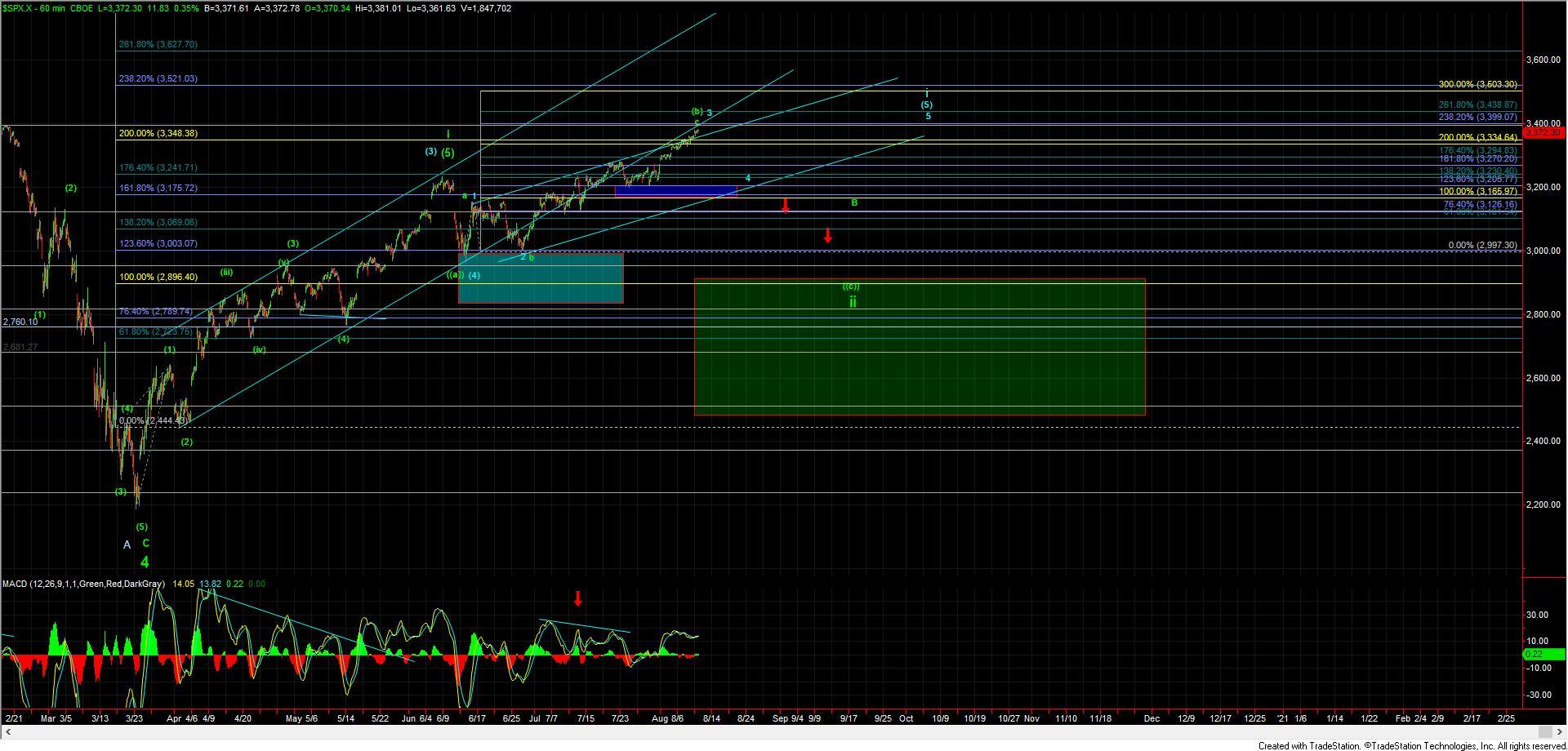 SPX 60m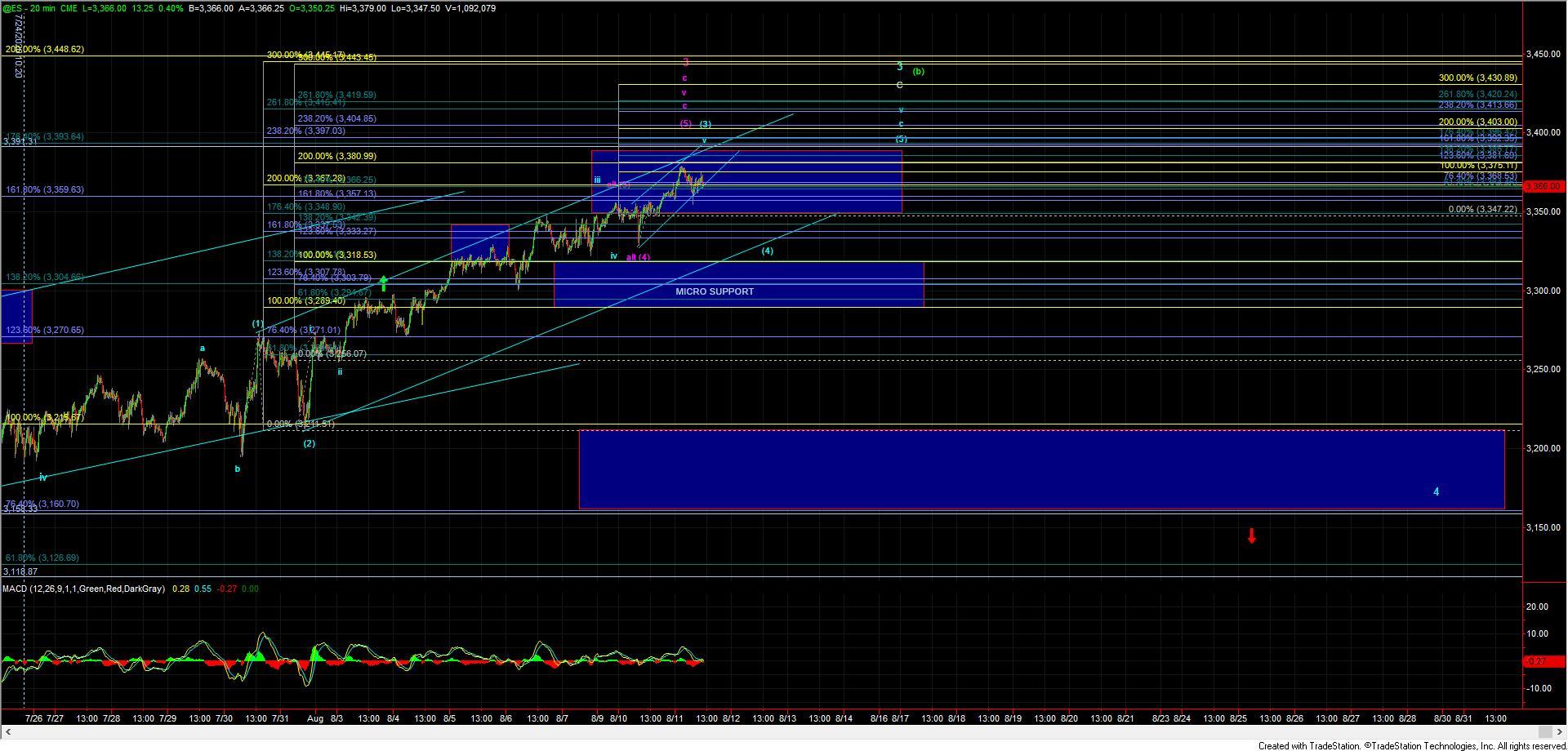 ES 20m